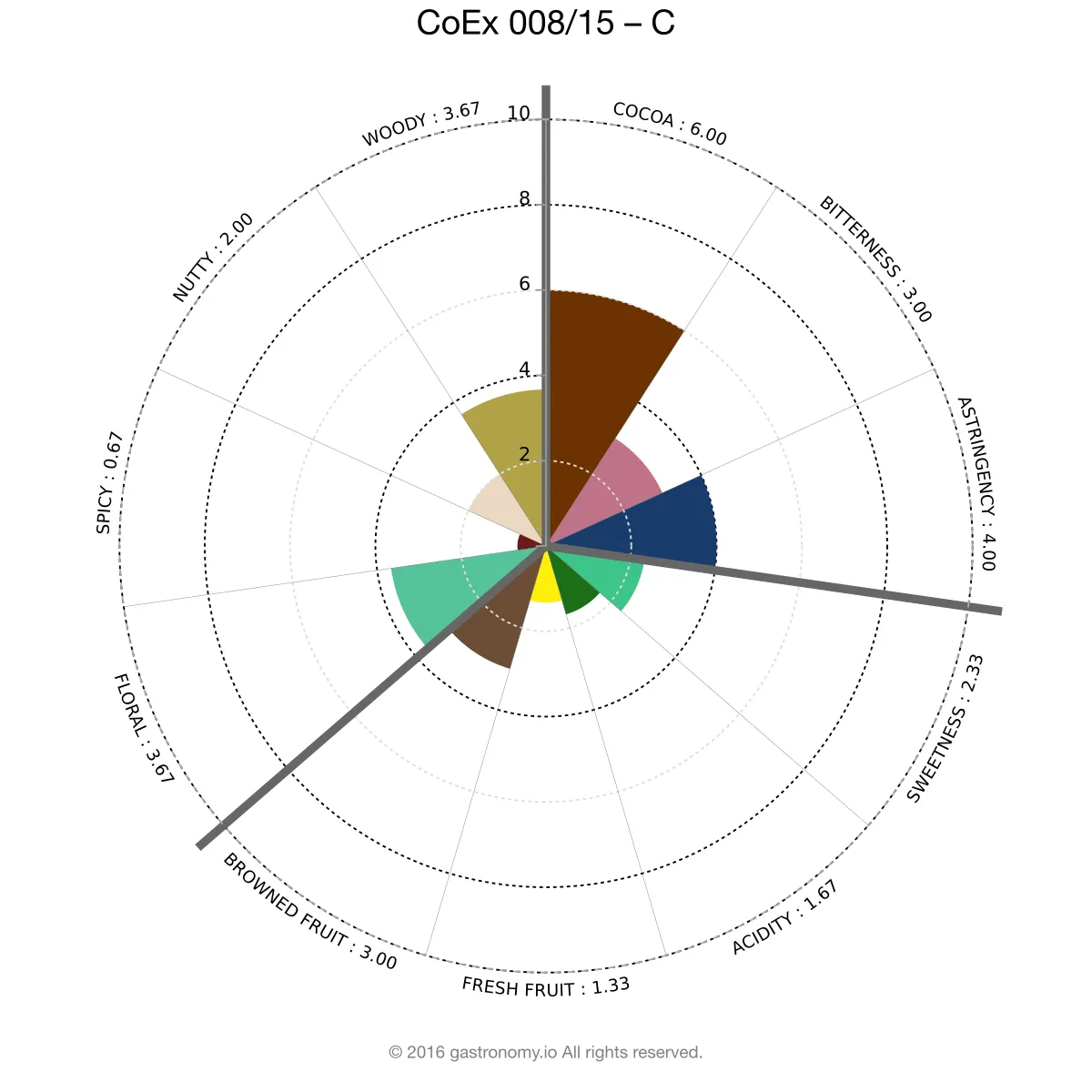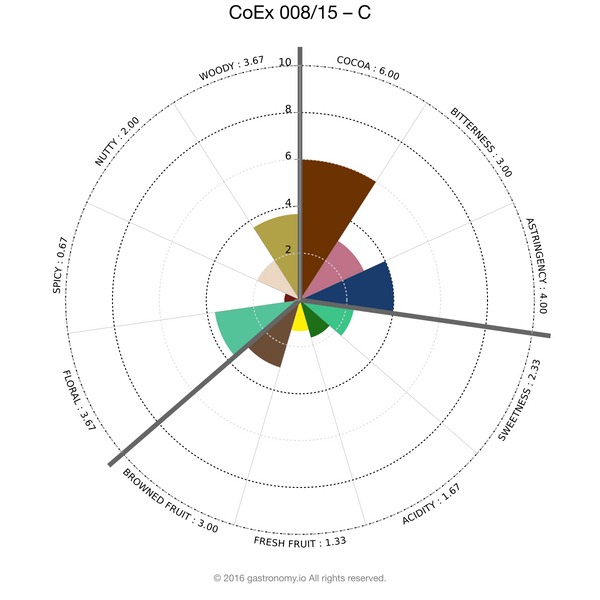 2019 Cocoa of Excellence Competition Announced
The Cocoa of Excellence (CoEx) Program is the entry point for cocoa-producers to participate in the International Cocoa Awards (ICA), a global competition held biannually that recognizes the work of cocoa farmers by celebrating quality, flavor, and diversity of cocoas according to their origin
Spearheaded by Bioversity International and Event International, CoEx brings together leading sensory evaluation experts, the chocolate industry, and the next generation of cocoa pioneers – bringing know-how, cocoa evaluation tools, market opportunities and incentives for safeguarding cocoa diversity to farming communities and national organizations globally.
Since the 2015 round, I am proud to have had a direct involvement in the International Cocoa Awards through the creation of an alternative to spider graphs for communicating about flavor in cocoa and chocolate. That alternative visualization is shown in the listing image and was co-created by my colleague Ilya Sterin. The graphs have also been used by Lutheran World Relief in their Central American flavor mapping project and have been used in presentations at the Salon du Chocolat, Chocoa, and FCIA, among others, and are starting to be used by chocolate makers using cocoa beans recognized by the CoEx program. The development of these graphs is a part of my long-standing interest in improving communicating about flavor.
Follow this link for general information about CoEx and the ICA.
Follow this link for information on how to participate.
All documents are available in English, Spanish, and French.
---
Archived Comments