(How to) Post a Classified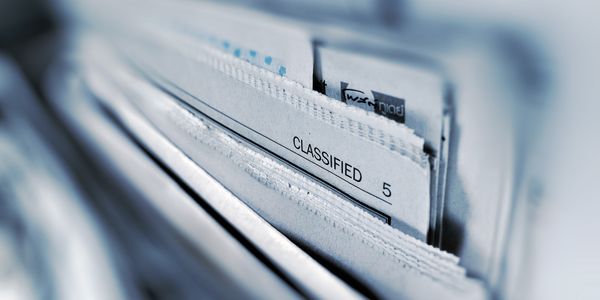 From January 1, 2021, all classified postings – Wanted to Buy and For Sale – are moderated.
Disclaimer
All transactions are between the buyer and the seller and TheChocolateLife assumes no liability of any kind for incomplete transactions, for any reason; nor is success guaranteed.
➡️
Updated April 17, 2023.
A new publication and moderation policy was instituted in 1/1/21 in part to:
Ensure listings contain all of the necessary information and are formatted clearly;
Enhance SEO visibility;
Increase the likelihood of quick success;
Reduce SPAM; and to
Help ensure the privacy of the seller and the buyer (if desired).
Fee Structure
Wanted to Buy Classifieds are free.
Cocoa for Sale Classifieds are free – if the cocoa is being offered by a source in, and the order is fulfilled from, the origin country.
For Sale Classifeds listed for under $€£350 are free. Only a featured image is included and no promotion outside TheChocolateLife website is included.
For Sale Classifieds with a listing price between $€£350-1000 cost $5. This includes the one featured image. Up to two additional images can be included for $5/ea. Promotion to TheChocolateLife group on Facebook is included.
For Sale Classifieds listed for between $€£1000-3500 cost $10 + 1.0% of the listing price. This includes the featured image and up to four additional images. Additional images up to nine, total, cost $5/ea. Promotion to TheChocolateLife and other groups on Facebook is included. Total reach: up to 25,000 group members.
For Sale Classifieds listed for more than $€£3500 cost $50 + 1.5% of the listing price. This includes the featured image and up to nine additional images. Other media, including documents and video can be included at a cost of $10 each. Promotion to TheChocolateLife and other groups on Facebook as well as to groups on LinkedIn is included. Total reach: up to 100,000 group members.
NOTES

Listing fees must be paid in advance. Special arrangements can be made to defer the percentage of the listing fee until after the sale has been completed for an additional fee. Inquire if you are interested in this option.

Classifieds age off the home page as new posts are published. Classifieds appear on the Classifieds page automatically and age off only as new classifieds are posted.

Classifieds that are sold in whole or in part will be updated to indicate they are sold at no additional charge.

Classifieds can also be updated and pushed to the top of the feed after 90 days for an additional fee equal to the original listing fee.

$€£ - USD$ €uro, £GBP based on the location of the seller. If another currency is used, the amount will be converted to USD$.

"Listed price" does not include shipping and handling charges.
Editorial & Promotion Services Provided
Classifieds will be reviewed for completeness.
Classifieds will be edited for grammar and spelling, for clarity, and for consistent presentation.
Media (photos/videos) will be processed for size, clarity, orientation, and other factors, and placed for maximum effect.
Post Your Classified
Provide the information in the form below to start the process of posting a classified on TheChocolateLife. The editorial team will get back to you upon receipt.
NOTE :: Classifieds must contain at least one image. If only one image is provided it will be used as the featured, or listing, image; landscape (horizontal) images are required. Preferred minimum pixel count is 1280 in the short dimension. Once we receive the request we will let you know where to email the images.
Want to be Notified When New Classifieds are Posted?
Enter your name and email address in the form below to be added to a mailing list to receive notification of each new Classified. This is a FREE service of TheChocolateLife
Have a question or suggestion about Posting a Classified? – Leave it in the comments.
---