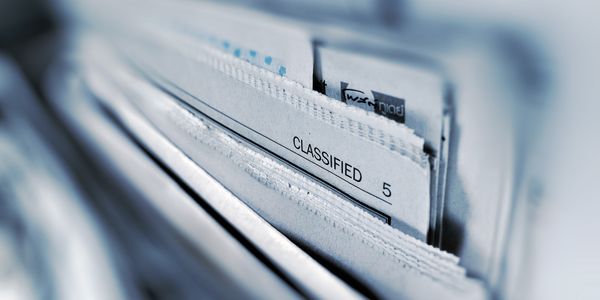 (How to) Post a Classified
From January 1, 2021, all classified postings – Wanted to Buy and For Sale – are moderated.
Disclaimer
All transactions are between the buyer and the seller and TheChocolateLife assumes no liability of any kind for incomplete transactions, for any reason; nor is success guaranteed.
The new moderation policy was instituted in 1/1/21 in part to:
Ensure listings contain all of the necessary information and are formatted clearly;
Enhance SEO visibility;
Increase the likelihood of quick success;
Reduce SPAM; and to
Help ensure the privacy of the seller and the buyer (if desired).
Fee Structure
Wanted to Buy Classifieds are always free.
Cocoa for Sale Classifieds are always free – if the cocoa is being offered by a source in, and is fulfilled from, an origin country.
For Sale Classifeds listed for under $€£350 are always free.
For Sale Classifieds listed for between $€£350-1000 cost $5.
For Sale Classifieds listed for between $€£1000-5000 cost $5 + 1.0% of the listing price.
For Sale Classifieds listed for more than $€£5000 cost $50 + 0.5% of the listing price.
NOTES

Free classifieds, and those with a listing price under $€£5000, will be archived after 90 days but can be renewed for an additional 90 days upon paying the same fee up to a maximum of $50. Classifieds with a value over $€£5000 run for 180 days and can be renewed for additional 180-day periods for a fee of $50.

$€£ - USD$ €uro, £GBP based on the location of the seller. If another currency is used, the amount will be converted to USD$.

"Listed price" does not include shipping and handling charges.
Editorial & Promotion Services Provided
Classifieds will be reviewed for completeness.
Classifieds will be edited for grammar and spelling, for clarity, and for consistent presentation.
Media (photos/videos) will be processed for size, clarity, orientation, and other factors, and placed for maximum effect.
Classifieds with a value greater than $€£350, will, if the poster desires, be cross-posted to TheChocolateLife's social media channels at no extra charge.
Post Your Classified
Provide the information in the form below to start the process of posting a classified on TheChocolateLife.
NOTE :: Classifieds must contain at least one image. If only one image is provided it will be used as the header, or listing, image. Landscape (horizontal) images are preferred. Preferred minimum height in pixels is 1080.
Want to be Notified When New Classifieds are Posted?
Enter your name and email address in the form below to be added to a mailing list to receive (at most) weekly updates of new items posted in TheChocolateLife's Classifieds. This is a FREE service of TheChocolateLife
Have a question or suggestion about Posting a Classified? – Leave it in the comments.
---