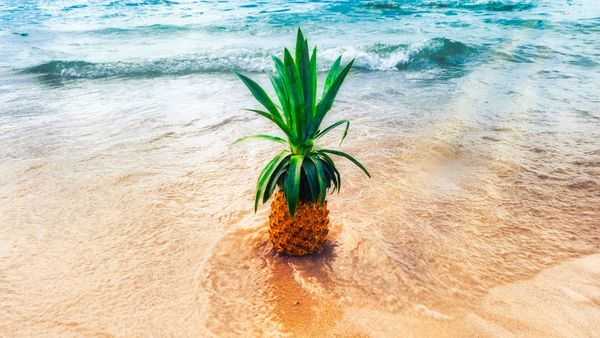 Big Island Chocolate Festival Now Rescheduled to 2021
via TheChocolateWire … Updated June 30, 2020
The two-day chocolate extravaganza will be headquartered at The Westin Hapuna Beach Resort on the Kohalo Coast north of Kailua-Kona on the island of Hawai'i. Activities for the eco-tourism festival include guided cacao plantation tours, agriculture-themed and culinary seminars, plus a college culinary competition. All activities are open to the public.
Back in March, organizers surveyed their 2020 ticket holders asking if the festival should be canceled for 2020 or rescheduled for August, and the response was overwhelming to have the festival in August. Ticket holders can opt to use their tickets for the August dates or have them honored for the 2021 edition.
The "must-attend festival gala on Saturday, Aug 15 from 5-9 pm," says Stephanie Beeby, event chairperson, "will feature savory and sweet food booths, unlimited wine and beer pours, silent auction, dancing, a chocolate fountain, and more."
About Kona Cacao Association (KCA)
The mission and goal of KCA is to promote the cacao industry on the Big Island of Hawai'i by presenting the Big Island Chocolate Festival as an educational and outreach opportunity for local cacao farmers, the hospitality industry, and cacao and chocolate enthusiasts. Festival proceeds annually benefit a variety of local non-profits. Over the last eight years, the festival has awarded over $140,000 to local beneficiaries. The 2020 beneficiaries include the culinary programs at Hawaii Community College Palamanui, Hawai'i Island High Schools, and Maui Community College, plus Hawaii Institute of Pacific Agriculture, Friends of the NELHA, Big Island Music & Arts Academy, and Kona Dance & Performing Arts.
Filed Under: #TheChocolateWire #BIChocoFest
To learn more about TheChocolateWire visit https://bit.ly/chocolatewire.

Video from 2019 Festival
---
Archived Comments