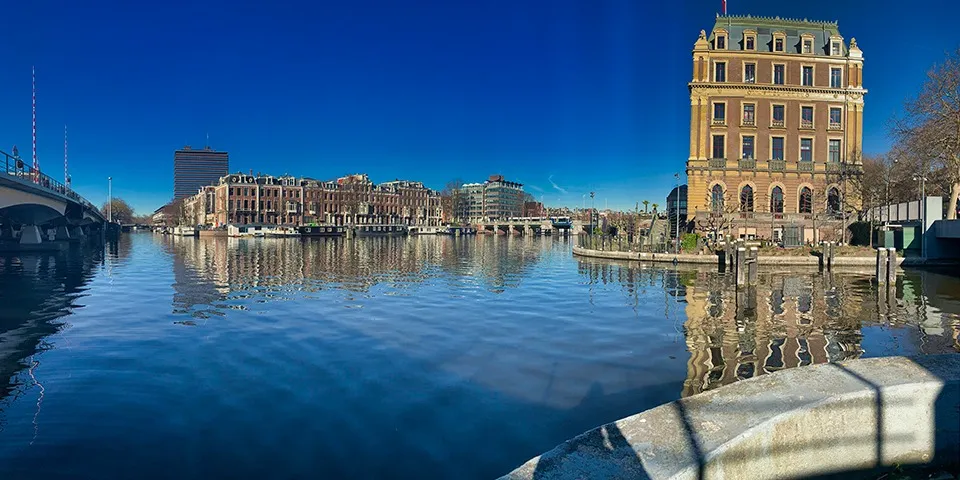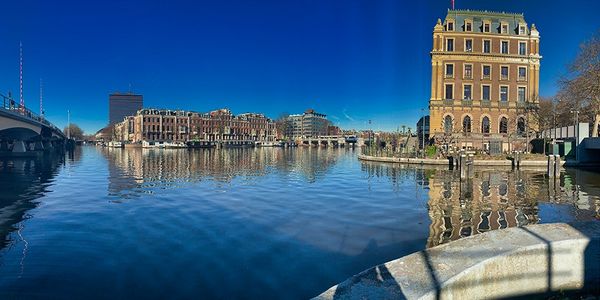 Chocoa 2019 Trip Report
I have been involved with Chocoa since its inception. While I did not attend the first edition, I was brought in to advise on some aspects of the program. That involvement led to a more active role as an an advisor to the organizers. The second and third years of Chocoa were hosted at the Maritime museum, a lovely venue that was too small for the ambitions of the program.
Chocoa (chocolate+cocoa) was started, in part, because of the Dutch government's commitment to sustainable cocoa and chocolate. In addition to educating industry, the need was seen for educating consumers about issues in the cocoa supply chain and the need for sustainability, and the motto, "Good Cocoa, Better Chocolate" was adopted to convey this mission.
From the beginning, Chocoa wanted to be more than just a consumer festival but it was not until year four and the move to the Beurs van Berlage – one of the truly great venues for a festival like this – that the organizers spread their wings and started exploring programming opportunities that engaged the entire cocoa supply chain from the farm to the factory to consumer education. One thing that has impressed me is the willingness on the part of the organizers to experiment with the format and program contents each year to appeal to new audiences.
2019 Demographic Highlights
1,700 registered attendants for the professional/conference program (Wed-Fri), compared with 1,100 in 2018. 70% of professional visitors were from outside the EU. Every event in the professional/conference program was sold out in advance, a first.
150 companies from 42 countries exhibited in the trade fair and consumer festival, compared 134 exhibitors from 34 nations in 2018.
The conference program gave a platform for 83 speakers.
The consumer festival (Sat-Sun) comprised of 80 booths, 35 ticketed tastings, and other entertainment activities attracted 6.000 visitors.
For the past four years my primary involvement in Chocoa has been related to the Chocolate Makers Forum (CMF). In 2016, I acted as a co-moderator of the CMF, which took place over the course of a single day and attracted perhaps 50 people. In 2017 the CMF was expanded to two days and in addition to moderating much of both days I was actively involved in topic and speaker selection. That continued this year with the addition of being added to an official CFM advisory panel as well as being appointed an official Chocoa Ambassador.
In 2018 the CMF was bifurcated, with Day 1 focusing on issues in Cocoa and Day 2 focusing on Chocolate. This year, the participants in the European Markets Academy were invited to Day 1 of the CMF and a related program, Cocoa Export Training, was added. The vertical focus of the CMF provides structure and clarity. Cocoa day included talks on West Africa as an origin, Genetics, assessing and describing cocoa quality, and the effects of new cadmium/heavy metals regulation. Chocolate day (which I helped moderate) included talks on recipe development, marketing, and business/economics.
For me, Chocoa is about two things: learning and networking. This is where Chocoa comes into its own with the professional program – especially when compared with festivals that include the Salons du Chocolat and the NW Chocolate Festival, whose focus is primarily on consumers. I recognize there are differences between them and I go to all three to keep current and to see people, but Chocoa's bringing together of people from around the world and from all aspects of the cocoa supply chain means I get a greater return for my time and dollar investment. (Contrary to rumors suggesting otherwise, I am not directly compensated for my roles in the CMF or as an Ambassador. I have given tasting classes and have received a portion of ticket sales to cover the cost of what I serve. I am also entitled to a commission on the sales of stands and other activities that result in revenue to Chocoa. I pay my own travel expenses. I think of these costs as business development expenses.)
The Chocoa Dinner
One of the networking highlights of Chocoa is the Grand Dinner that brings together well over 100 guests (this year closer to 150) to the Amsterdam Hilton for a multi-course feast celebrating chocolate. In past years this has often been a collaboration between Maricel Presilla and Hilton chef Franz Conde. This year, after an absence working at another Hilton property, Chef Conde returned to the Hilton Kitchen and presided over the entire menu.
One of the things I have always valued about the menu is openness in exploration – there have been very few cliché dishes served. The composite image below shows the menu for the evening (l) with a photo of the dessert (r).
The leaf decoration on the plate is airbrushed cocoa butter. The foam of Colombian chocolate fills the cocoa pod shell. The vinaigrette is below the cylinder of caramelized pineapple, which is decorated with micro-greens.
In addition to the food, the Grand Dinner provides many hours of networking opportunities, before, during, and after. Between courses I make a habit of wandering from table to table to introduce myself to people I don't know and engage in conversation because you never know who you might meet. The dinner is not cheap, but when I consider the people I get to meet and the flavors I get to taste, it's more definitely worth every €uro, especially if you make the effort to expand your networks.
More Socializing
One of the things we (myself and Chocolate organizers) consciously worked on this year was to offer socializing opportunities outside the formal conference program. The thinking was to introduce people to aspects of Amsterdam they might not normally be exposed to and give them something to do in the evenings. This is something I did when I was working for the organizers of the World Pastry Forum – after a fully-scheduled day there was nothing planned for evenings for 500 students. Groups formed informally to leave the hotel and go out eating – easy to do in Las Vegas and Nashville, not so easy to do in Scottsdale, AZ. So I was tasked to devise and implement events/experiences for those who wanted to stay on property. Midnight guerilla chocolate tastings in the bar featuring the work product from Jean-Pierre Wybauw's confectionery class was one highlight.
On Wednesday, I organized a gathering at Wynand Fockink, the oldest jenever (a precursor to gin) distillery in Holland. The tasting room is located just off the Dam Square less than five minutes from the Beurs. Despite its centrality, it's not very well known to Amsterdammers. The service in the tasting room is fantastic (schlurpen!) and the staff are extremely knowledgeable, helpful, and manage to be funny in three or more languages. Though recently purchased by Bols, WF retains a unique spirit (pun intended) and is worth the visit. After drinks, a small group of us walked to Bier Fabriek, a brewpub known for two things: roast chicken and peanuts. Not together. There are piles of peanuts still in their shells on the table and bags strategically located should you want more. The shells find their way to the floor. The roast chicken is good. As is the beer.​
​On Friday (Thursday was the Grand Dinner), a visit was organized to Amsterdam Arepa's [sic]. (Yes, I know there's a possessive apostrophe in there. That's the way it's spelled.) AA is owned by Franz Conde and I can tell you that I had the best arepa I have had outside of the Americas. That's not damning with faint praise … the arepas themselves are very good (made in-house, fabulous texture, and perfectly cooked and then toasted) and the fillings flavorful and inventive. Definitely worth the trip, a short walk from the Marie Heinekenplein. The place seats about twelve and we showed up with at least fifteen people in the first wave with another half–dozen arriving later. The place was slammed but surrounded by chocolate friends the wait was worth it.
One of the fun things about the visit was that I was asked to put one of my JR avatar stickers on one of the cases. If you go and visit take a photo and let me know if it's still there.
My Favorite Chocolate Taste at Chocoa This Year
Caramelizado de Sani from Armando Canelon Chocolates (Venezuela). This is a 65% bar with hard-crack caramel (in which an Andean black mustard seed known as sani is cooked) shards scattered over the back of the bar. The raw sani does not have a whole lot of flavored but when cooked/toasted the flavor is complexly popcorn. I got three bars and am already through two of them. Once opened, I have trouble resisting.
I want to give a shout out to Simran Sethi (author of Bread, Wine, Chocolate) for all the work she did in helping arrange not only the stand from Venezuela featuring a number of small producers but also a conference program on Venezuela.
Still Yet Another Tasting Program with Kees Raat of Metropolitan
One of the highlights of participating in Chocoa (and the Origins event held at the Royal Tropical Institute – another great events venue in Amsterdam), has been to get to know and to work with Kees Raat. Long-time readers may remember the cheese and chocolate event I did with Kees and Betty Koster at Origins in 2016. It's been a pleasure and a privilege to work with Kees.
This year, because I wasn't paying close attention when I booked my flight, I ended up arriving in Amsterdam a day earlier (Tuesday) than I normally would have. After making the trek from Schipol to Amsterdam Centraal to the Beurs to check in and drop my bags I made a beeline to Metropolitan for coffee. There I met up with Kees and he asked me to help him select what he was going to present at the tasting sessions (beer and chocolate) he was hosting during the consumer festival.
We tasted two beers, the same cocoa porter, one aged in oak barrels. The chocolates (dark and dark milk) were both made from smoked beans and included both smoked sea salt and smoked nibs. We also served a walnut brownie (recipe in Kees's new book – Chocoladebijbel) dunked in a cocoa liqueur Kees is making with Wynand Fockink.
Kees also had the idea (which I heartily endorsed the moment he suggested it) of serving the chocolate already melted rather than chopping up tempered bars. This quickly evolved into a tequila shots-like ritual where one licks the chocolate off the back of one's hand before consuming the beer. Not only is this a lot of fun (and one of my mottoes is that if you're working with chocolate and you're not having fun your're doing it wrong) but it ensures the chocolate is completely melted for everyone. Now we're looking for a third element to add … let me know in the comments if you have any suggestions!
Closing Thoughts
Amsterdam is one of my favorite cities in Europe to visit (Paris and Turin round out the top three), and a lot of my affection for Amsterdam has to do with the scale of the city (very walkable with great public transportation options when you want/need it) coupled with a surprising array of very good food and beverage options – Indonesian, anyone? Obviously, the Port of Amsterdam is the most important cocoa port in the world and the Dutch are responsible for key innovations in cocoa processing and chocolate making. There is an amazing amount of history in the city with a lot of it very visible and quite accessible. We were very lucky with the weather this year and I had more than one full free day to explore, which I took complete advantage of. I heartily recommend that should you decide to come to Chocoa in the future and you have never been to Amsterdam before (and even if you have) do everything you can to schedule at least one full day to wander and wonder. Maybe I will organize a walking tour for the Monday after …
But the most important reason that Amsterdam is one of my favorite cities in Europe is the many dear friends I have made – not only those who live in The Netherlands but those who visit Chocoa each year to learn about and share their love for cocoa and chocolate.
---
Archived Comments