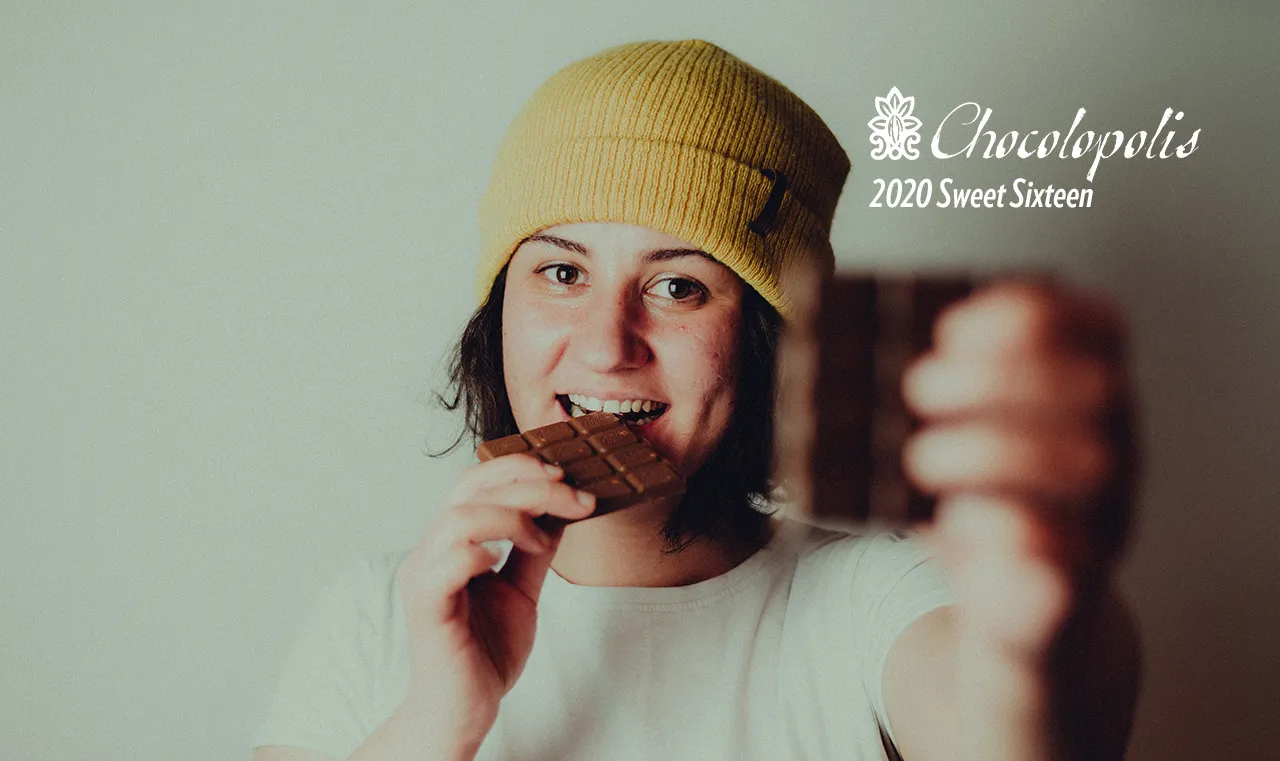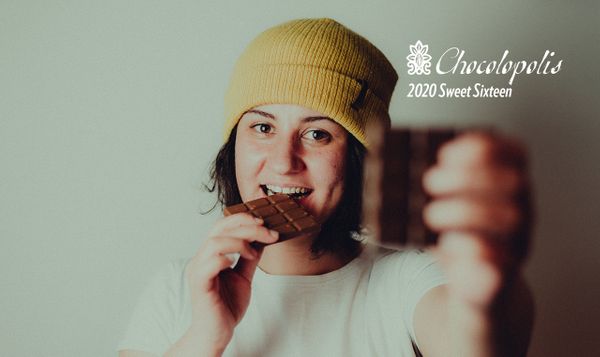 Chocolopolis Announces Winner in its Seventh Annual Chocolate Sweet Sixteen Contest
via TheChocolateWire
Today, Seattle retail chocolate store Chocolopolis announced the winner of its seventh annual Chocolate Sweet Sixteen competition. White Label Chocolate's (Santa Cruz, CA) Bolivia 72% was crowned the winner after beating Goodnow Farms Chocolate's (Sudbury, MA) Ucayali, Peru 70% in a hard-fought final.
Chocolopolis's Chief Chocophile, Lauren Adler, said, "While all of the bars in our competition are fantastic chocolates, I am not surprised that White Label's Bolivia bar took the prize. It has been one of our best-selling chocolate bars and is a perennial customer favorite." Adler also said, "It was a very competitive final featuring two of the most popular bars at Chocolopolis. Goodnow Farms is a world-class chocolate maker and their Ucayali, Peru bar is a shining example of their abilities."
Stephen Beaumier, Chocolate Maker and Founder of White Label Chocolate, said, "This would not have been possible without the team at Uncommon Cacao and my team here at the shop. As chocolate makers, we are the last stop for flavor development. Eighty percent of the work is done at the farm level. We just try to enhance and transform what is already present. We are part of a team doing what it does best, working together with high quality standards and striving to attain the best flavor and consumer experience."
This is the seventh time that Chocolopolis has held the Chocolate Sweet Sixteen competition. Sixteen single-origin and blend chocolate bars are arranged into brackets of four at the beginning of the competition. Each week customers taste the four competitors in the featured bracket and vote for their two favorites among the four. The two bars with the most votes move forward to the next bracket round. The competition culminates in a Chocolate Final Four semi-final round before two bars move into the finals to compete for the title.
In the past tastings have been held in person as customers visit Chocolopolis. This year the contest was moved online to adapt to COVID. Using Google Forms and a Facebook Group, customers could vote for their two favorite bars in a bracket of four each week and have conversations about their tastings. At the end of each week votes were tallied, and the two chocolates with the most votes in each round of four moved forward in the competition.
About Chocolopolis
Chocolopolis is a chocolate retail store located in Seattle and online at www.chocolopolis.com. Chocolopolis invites customers to discover a world of chocolate. A pioneer in the craft chocolate industry, Chocolopolis was one of the first chocolate retail stores in the US to focus on building a customer community through chocolate tastings, experiences and education. Chocolopolis opened in July 2008, just as the American craft chocolate movement began.
Learn more about the Chocolopolis curation process.

View/Download the PDF of the Chocolopolis 2020 Sweet 16 Bracket.

2020 Competitors
Amano Artisan Chocolate (US) – Dos Rios, Dominican Republic 70%
Askinosie Chocolate (US) – San Jose del Tambo, Ecuador 70%
Charm School Chocolate (US) – Belize 70%
Chocolat Bonnat (France) – Trinité 75% (Trinidad)
Escazu Chocolates (US) – Patanemo, Venezuela 80%
Chocolats Pralus (France) – Equateur 75%
Fresco Chocolate (US) – Polochic Valley, Guatemala, Medium Roast 70%
Fruition Chocolate Works (US) – Hispaniola, Dominican Republic 68%
Goodnow Farms (US) – Ucayali, Peru 70%
Marou Faiseurs de Chocolat (Vietnam) – Tien Giang, Vietnam 70%
Metiisto Chocolate (Australia) – Tenaru 67% (Solomon Islands)
Chocolat Michel Cluizel (France) – Mokaya, Mexico 66%
Mission Chocolate (Brasil) – Fazenda Camboa, Brazil 70%
Solstice Chocolate (US) – Anamalai, India 70%
Soma Chocolatemaker (Canada) – Bejofo, Madagascar 70%
Valrhona (France) – Manjari, Madagascar 64%
White Label Chocolate (US) – Bolivia 72%

Past Winners
2019 – TIE Fruition Chocolate Works Hispaniola 68% and Patric Chocolate Madagascar 67%
2018 – Fruition Chocolate Works Hispaniola 68%
2017 Fall – Patric Chocolate Madagascar 67%
2017 Spring – Fruition Chocolate Works Hispaniola 68%
2016 – Fruition Chocolate Works Hispaniola 68% (Dominican Republic)
2015 – Askinosie Chocolate San Jose del Tambo 70% (Ecuador)
Filed Under: #TheChocolateWire #chocolatesweet16
To learn more about TheChocolateWire visit https://bit.ly/chocolatewire.

Thoughts? Comments? Let us know!!
---
Archived Comments