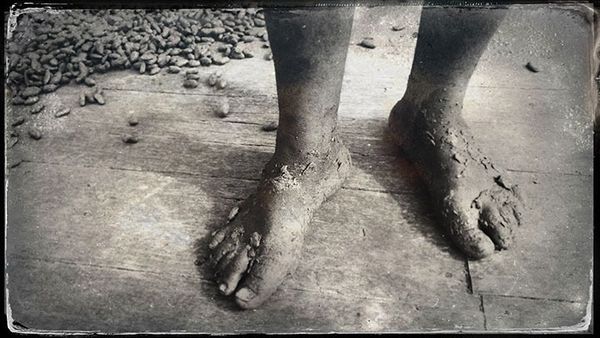 Cocoa and Chocolate in Brasil - Part 2
The Mata Atlântica§ – the Atlantic Rainforest – is Brasil's other rainforest.
Not as well–known as the Amazon, covering 1,315,460 km2 (507,902 mi2), and stretching from the northern state of Rio Grande do Norte all the way to Rio Grande do Sul in the south, the Mata Atlântica is one of the most biodiverse places on the planet. It is also home to a whole lot of cacao.
Unlike many other countries planting cocoa under partial shade or in the open sun, much of the cocoa being grown in the Mata Atlântica is grown in a system known as *cabruca*. In the cabruca system, an area is thinned to a level of shade between 50 and 70%. Cacao trees are planted under this canopy. Because the spacing of the shade trees is natural, the cacao is not planted in rows, making the average planting density lower than modern planting approaches. Because the the shade reduces photosynthesis, overall production levels are lower than open sun and planting schemes with lower levels of shade. Higher average levels of humidity make cabruca farming susceptible to diseases such as the witches broom which devastated production in Brasil in the late 1980s – after it was deliberately introduced – and is still a major problem to this day.
In the photo above (taken on Fazenda Sagarana), the planted area of cabruca is in the trees beyond the structure in the foreground. On the hills beyond the area of cabruca is untouched forest.
Despite a number of fundamental drawbacks of the cabruca system (comparatively low productivity being one), advocates point to the fact that cocoa under cabruca is an important way to slow deforestation and maintain the biodiversity the region is known for. This is only sustainable if the cost of production (which is comparatively high) can be met in the marketplace. Brasil has high overall labor costs, making producing under cabruca an economically risky proposition and basically unattainable for smallholders.
Much land originally in cocoa when witches broom hit has been converted to pasture, so cocoa is also seen as a crop of reforestation. While planting a lot more trees (cocoa and shade) is a valuable exercise, establishing new areas of cabruca might not be the best approach economically. Pairing more modern planting strategies that employ shade with cabruca should result in a better return on investment and provide the cash to continue to farm in the cabruca system.
Going forward, a combination of farming approaches, which includes experimentation with methods of fertilization, coupled with diverse planting strategies that combine flavor varieties that bring higher prices in the market with productive varieties bred in part for better flavor, may be necessary. Diversity is important not just in the bio- sense.
—
§ Pronounced – more or less – aht launch' uh cuh.
---
Archived Comments