Could MORE Dark Chocolate Mean LESS Waistline & BMI?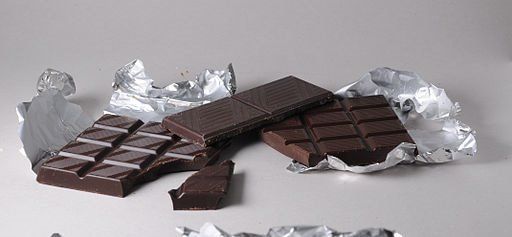 According to a new study, eating a larger portion of dark chocolate seemed to have a better outcome on waist circumference, body mass index (BMI) and body weight than did eating smaller amounts.
Of course, this was music to the ears of this nutritionist who also happens to be a cocoa nerd and huge fan of the dark stuff. I like this study because it's not one of those huge population studies that surveys half a million people. It was a meta-analysis of only randomized controlled intervention studies. Baseline measurements were taken, chocolate given daily, then waist, BMI, and body weights were taken at the end of (and often during) the studies. A meta-analysis pools all the results of many studies and treats them like one huge study. These types of studies have their critics but they also have their fans, and meta-analyses are quite common in the research world. If done well, they're very useful and informative.
Results Are In
Best results occurred in longer studies, those lasting 4-8 weeks, and that required consumption of at least 30 grams of dark chocolate daily:
Significant reduction in BMI and body weight
BEST news: Significant waist reduction occurred only when dark chocolate consumption was 45-60 grams daily (about 1-1/2 to 2 ounces)
You'll find my further analysis, put into some context, of course, here, along with a link to the study and a pic of some of my current fave bars.
---
Archived Comments
---
@DiscoverChoc – The link was re-inserted. It's there now. Thanks for letting me know.
---
@Keith_Ayoob – I followed the link to your site but I did not find the link to the actual study. Can you please provide?