SOLD – FBM Clima 50 mold cooling tunnel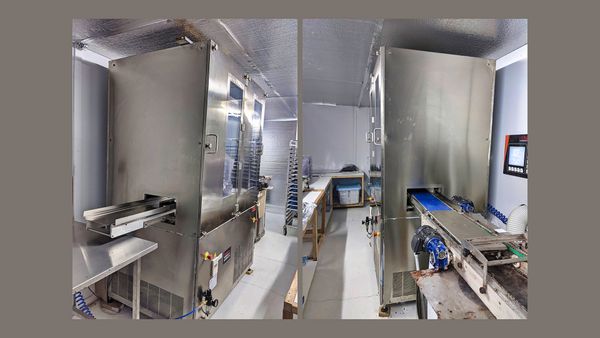 Located on Long Island
In perfect working condition
Year of manufacture/installation: 2020 (new price ~$43,500, ex-works)
220V 60 Hz 3-phase
All-digital controls
Room for 50 up to Euro-standard 275 x 175mm x 25mm molds
Adjustable speed – 3~5 molds/minute
Adjustable temperature – down to 5°C (41ºF)
Inspection windows with internal light
Pneumatic (compressed air) pistons for mold movement
Sensors for mold placement
Weighs 700kg (1540 lbs)e
👉🏼
Asking price US$35,000 not including shipping or required air compressor (6bar, 90PSI).

• Includes inline compressed air filter and air hose
• Palletized and crated, ready for shipment
---
A vertical (folded) cooling tunnel is an attractive alternative when you need the throughput but don't have the space for a conventional horizontal cooling tunnel.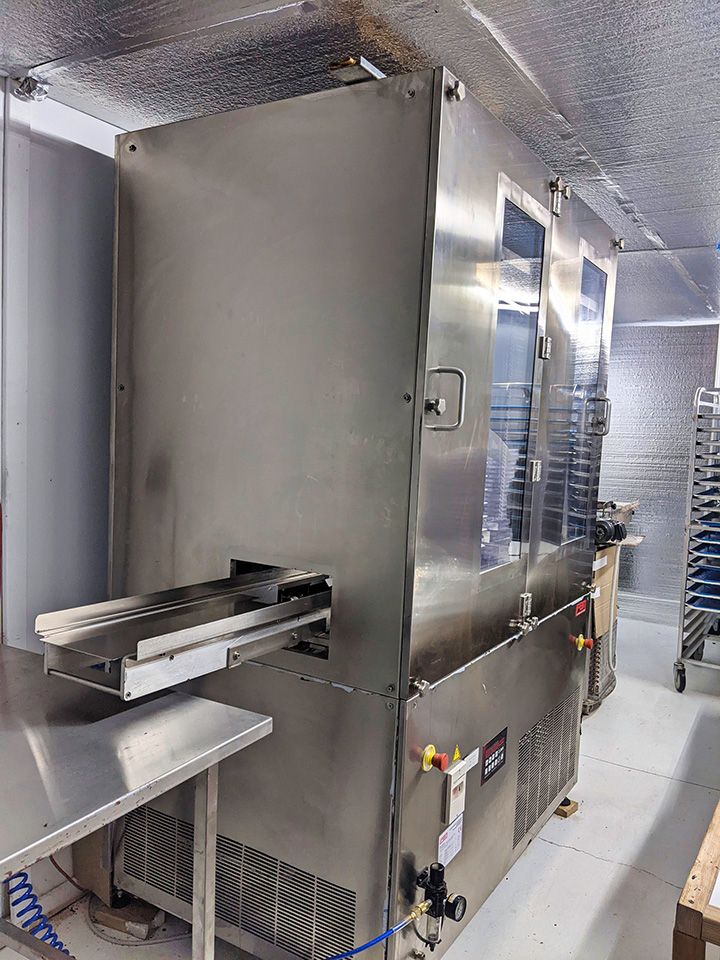 💡
Note: Make sure to measure your space properly to ensure you have the necessary height and width to move the machine into your space, especially with respect to door height/width and corner clearance in corridors. Level floors with clear access (no stairs) is highly recommended given the weight.
💡
Note: If you have more than one device on the same air compressor, make sure to install a mechanism (i.e., a manifold regulator) to ensure the delivery of constant pressure/volume to all lines. Variations in pressure and volume can lead to inconsistent performance on all connected devices.
---
Interested?
Contact the seller, Ravi at ravigoojha[@]gmail.com.
---