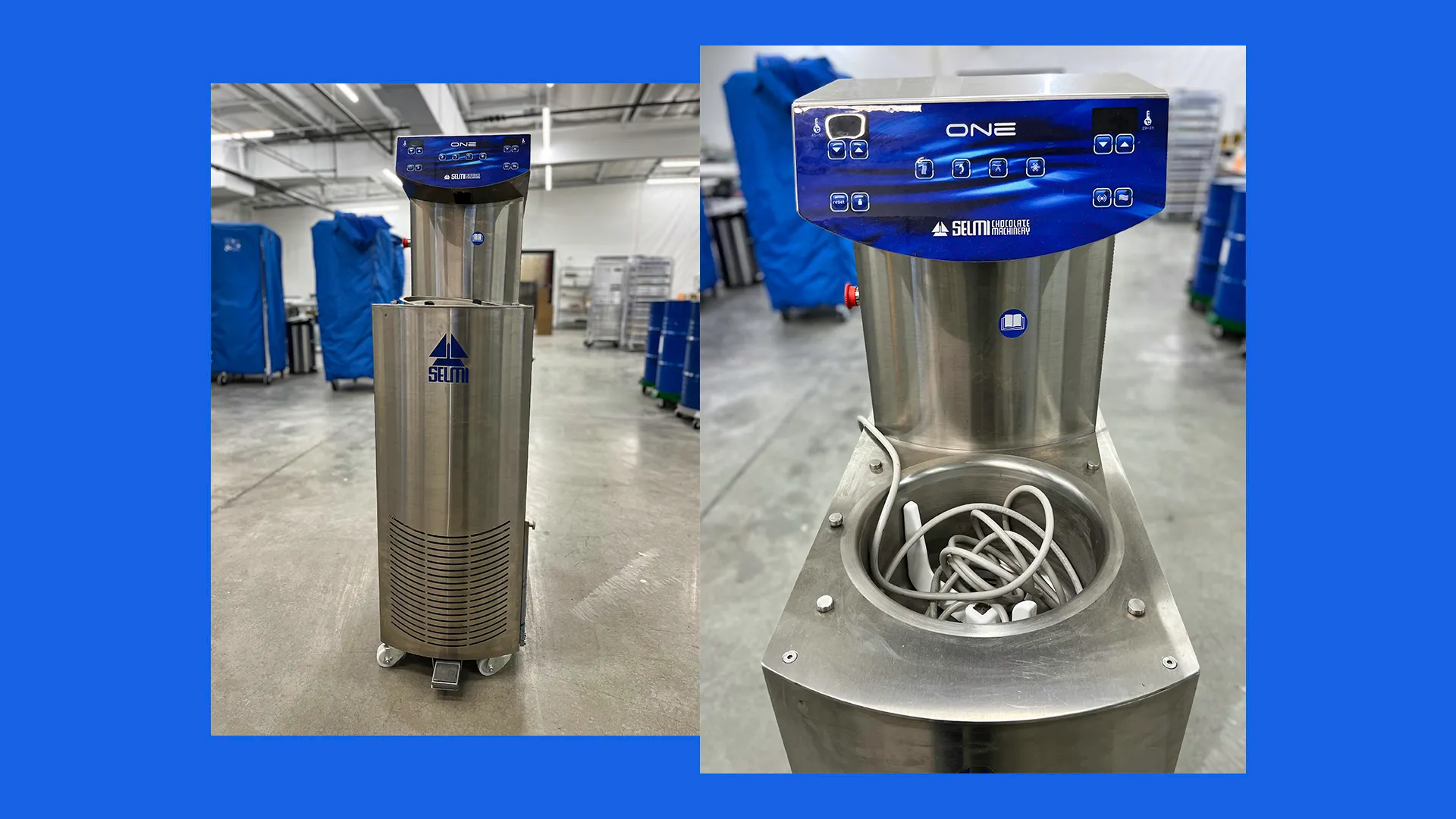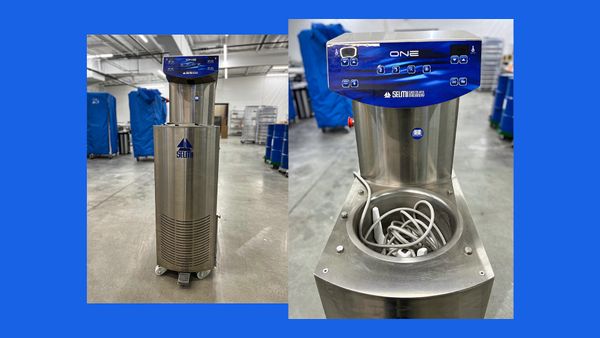 SOLD: Gently Used Selmi One
Located in Longmont, CO.
Used 2019 Selmi One tempering unit is in excellent, almost brand-new, condition. The machine was ONLY used 3 times total (1x by Tomric before shipping and 2x by the production team for R&D purposes).
The machine is fully functional with no damage or modifications.
Asking price: $8,500 not including crating and shipping.
---
PRODUCT DETAILS
[From Selmi]: "The Selmi One quickly melts and tempers chocolate, all within a very compact size that's ideal for bakeries, ice cream and gelato shops, and restaurants to access ready to use tempered chocolate in a moment's notice."
Compact size.
Ideal for bakers, ice cream parlours and restaurants.
Tempers 26 lbs (12 kg) of chocolate in 7 minutes.
Tempers 121 lbs (55kg) chocolate/hr
New construction concepts resulting in lower energy consumption.
Vibrating plate heated by a low voltage source.
Volumetric dispenser and pedal to control the flow of chocolate.
Easy to clean.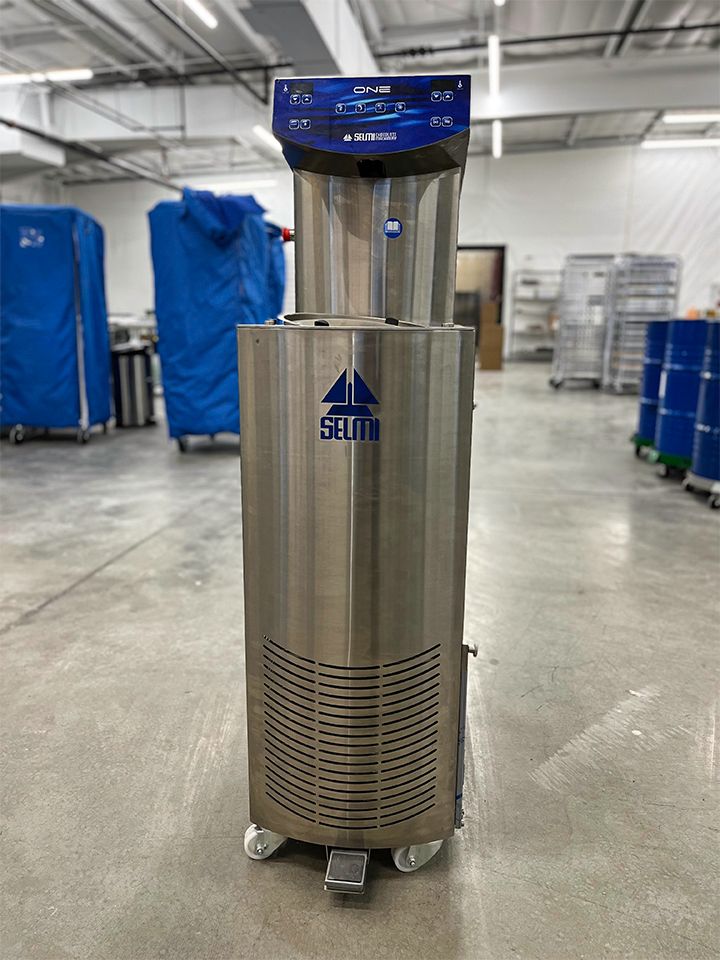 ---
TECHNICAL INFORMATION
Dimensions: 14.18" x 28.75" x 57.48"
Power: 220VAC, 60Hz, single-phase
Working bowl capacity: 26 lbs (12 kg)
---
Disclaimer
All transactions are between the buyer and the seller and TheChocolateLife assumes no liability of any kind for incorrect information and/or incomplete transactions, for any reason.
🙋‍♂️
This machine has been sold so the seller's contact information has been removed.