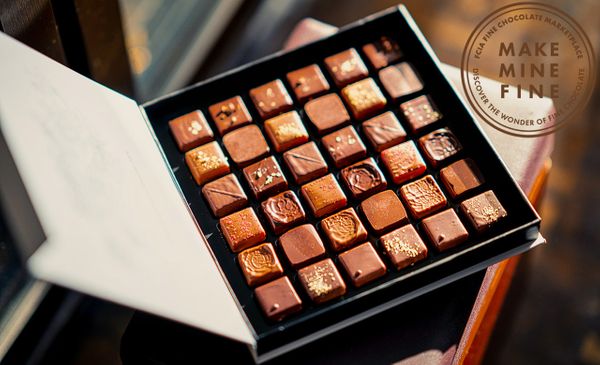 Make Mine Fine Offers Tasty Alternatives to Mass Market Chocolates and Candies
via TheChocolateWire
The Fine Chocolate Industry Association (FCIA) is pleased to announce the launch of Make Mine Fine, an online marketplace featuring specialty chocolates from the USA and abroad. By mid-May more than eighty companies – including cocoa bean suppliers, chocolate makers and chocolatiers, and retailers – are listed on the website so that chocolate lovers of all flavors can easily find shops offering local delivery, curbside pick-up, or shipping services. Equipment suppliers who offer chocolate-making equipment for home use have recently been added, and in the coming weeks educational videos and information about origins and terroir will be added.
"Make Mine Fine helps our specialty chocolate members who are financially struggling due to the COVID-19 pandemic. By purchasing from these companies, chocolate lovers are helping support small chocolate businesses and the farmers who depend on cocoa for their livelihoods," said Bill Guyton, FCIA Executive Director.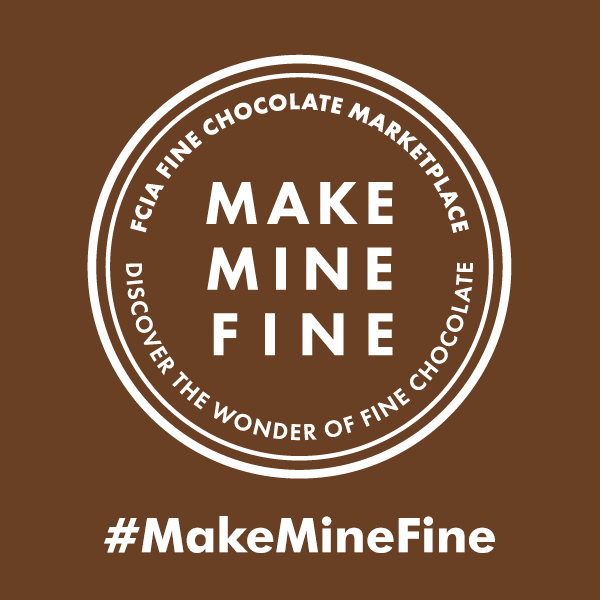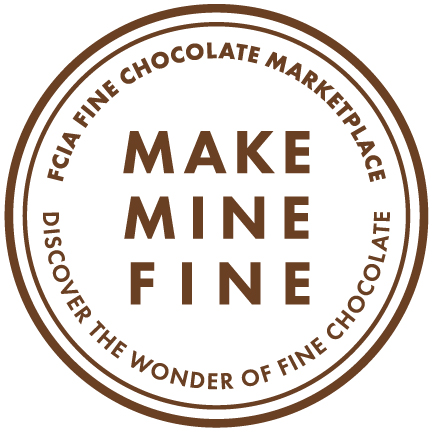 Many of the Make Mine Fine company websites provide information on how their chocolate is made and sourced. This can be a learning opportunity for families and individuals staying at home during the coronavirus pandemic. New companies are continually being added to the site, as is expanded educational content.
Make Mine Fine companies also provide special discounts on their products. Consumers are encouraged to browse and find deals, while enjoying the array of chocolate products offered. "This site was designed with the chocolate lover in mind and to help FCIA members with online sales," stated Brad Kintzer, Chief Chocolate Maker for TCHO Chocolate and FCIA President.
Participating companies are already reporting increased traffic and – more importantly – increases in sales by being listed in the Make Mine Fine directory. Since its launch prior to the Easter holiday season, Make Mine Fine has amassed the following traffic statistics:
Facebook Followers :: 2,000+
Facebook Reach in May :: 126,000+
Total Website Visits :: 17,500+
Countries of Visitors: 86
Clicks Through to Member Websites :: 10,000+
About the FCIA
Founded in 2007, FCIA, a 501c6 trade association, is the only organization focused 100% on supporting fine chocolate professionals. Its 300+ members include fine flavor cocoa farmers; chocolate makers and chocolatiers; suppliers of ingredients, packaging, and equipment; pastry chefs, marketers, specialty retailers, wholesalers, and festival organizers.
Filed Under: #TheChocolateWire #MakeMineFine.
To learn more about TheChocolateWire visit https://bit.ly/chocolatewire.

The Full Release – Like and Share!
---
Archived Comments
---