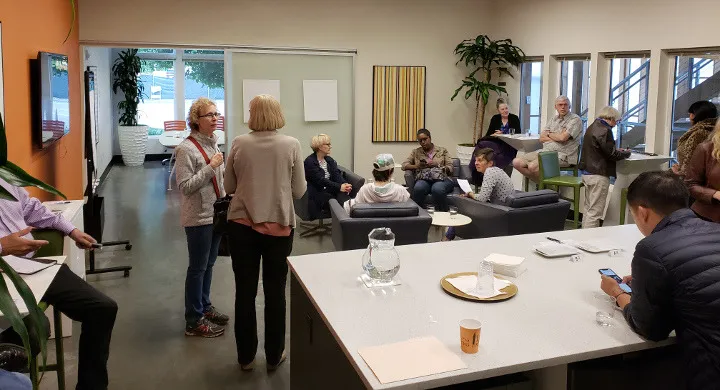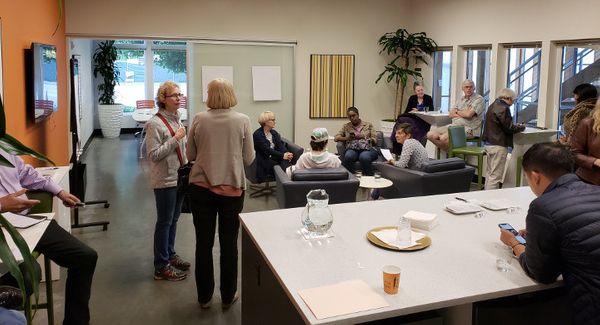 Pacific Northwest Chocolate Society Holds Inaugural Meeting
The Pacific Northwest Chocolate Society held its inaugural meeting on Thursday, July 20 at Chocolopolis in Seattle with a sold-out crowd of 30 people in attendance.
Co-founders Barbie Van Horn of Finding Fine Chocolate and Lauren Adler of Chocolopolis kicked off the gathering with an introduction to the society, and their plans for future meetings. The PNW Chocolate Society will meet once a month for both formal and informal chocolate tastings, satisfying both the serious and the fun sides of chocolate while tasting, pairing, evaluating, and learning about craft and artisan chocolate. The goal is to solicit feedback from the community for future themes and formats to ensure the society is meeting the interests of the broader Pacific Northwest chocolate community.
For their first meeting the PNW Chocolate Society held a blind tasting comparison of high-end mass market chocolate with chocolate made from fine flavor cacao. Mass market chocolates from Trader Joe's, Godiva and Lindt competed with craft chocolates such as Cacao Hunters, Francois Pralus and Dandelion Chocolate, to name a few. Each mass market bar was paired with a fine flavor bar, and participants could vote for their favorite in each pair. At the end of the evening the bars were revealed, and the group held a discussion about their observations regarding the chocolates and the overall tasting process.
Van Horn and Adler asked participants for suggestions about the evening's format and future topics for tastings.
Given the large number of chocolates being tasted during the event, participants tasted at their own pace, not necessarily moving in numerical order. It was a quiet, serious event, and one suggestion for future events was to break into small groups so that members could get to know one another and spend more time talking with others about the chocolate as they tasted.
For each pairing of chocolate there was a tally sheet where tasters could add their tally vote to the A or B column to vote for their favorite of the pair. Tasters asked that future voting be blind so that they are not influenced by others' votes when choosing between the two chocolates. Van Horn said, "What surprised me the most is that so many people want more blind tastings so that they can evaluate the chocolate without the packaging etc influencing their thoughts."
Participants asked that events alternate between fun and serious, and that they include chocolatiers and chocolate makers when possible. On that note, the next meeting of the Pacific Northwest Chocolate Society will be on August 22 at Chocolopolis and is currently scheduled to feature Seattle area chocolate makers.
---
Archived Comments
---
@chocolopolis –
Wishing you great success and growth and looking forward to updates after future meetings!