Paying the price of chocolate: Breaking cocoa farming's cycle of poverty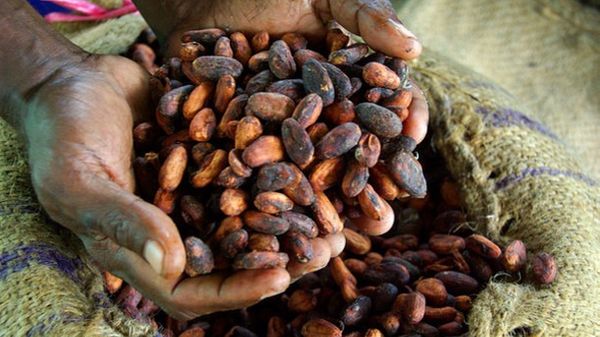 Cocoa farmers receive just 3% of the retail price of a chocolate bar, according to Oxfam.
Many cocoa farmers live on less than $1.25 a day, below the threshold of absolute poverty, according to the World Bank.
"If we were to raise the price of a chocolate bar by 3% it would make a difference at farm level but it would not hit the consumers too hard," said Jean-Marc Anga, executive director of the International Cocoa Organization (ICCO).
Originally published in Confectionery News on July 10, 2014 and updated on May 11, 2017. Read the full article here.
---
Archived Comments
---
I don't know, but maybe better would be to help the farmer improve methods to reduce waste and crop losses.
---
I would, but first issue: what's the guarantee that it goes to the farmer and not the "middleman"?
---
I would definitely pay more per bar of chocolate if it meant the farmers would get paid fairly.
---
What are your thoughts? How much more would you be willing to pay for chocolate — if you could be assured that the extra you paid made it all the way back to the farmer?