Consulting and Speaking
Need a consultant or speaker? Looking to grow your business in cocoa or chocolate – or want to engage with audiences? TheChocolateLife & TheChocolateWire have the experiences and credentials to deliver.
Since 1998, Clay Gordon has worked as an independent author and consultant in cocoa and chocolate, specializing in the specialty/craft and premium sectors with a focusing on sourcing, quality, new product development, manufacturing, marketing, and consumer education.
Since 2008 he has been the publisher and moderator of TheChocolateLife, a global online community with members in more than 160 countries. Clay has made his knowledge, experience, and network available to a number of influential cocoa suppliers, chocolatiers, and chocolate companies, including dozens of startups.
While in lockdown during the 2020 coronavirus pandemic, Clay launched TheChocolateWire, a specialized press/PR service focusing on the specialty cocoa/chocolate industries.
---
Select Cacao/Chocolate Consulting Projects and Clients
Develop and produce flavor visualization graphics (2015 — present) used by the Cocoa of Excellence/International Cocoa Awards, Lutheran World Relief's Central American Flavor Map project, and cocoa producers and chocolate makers globally.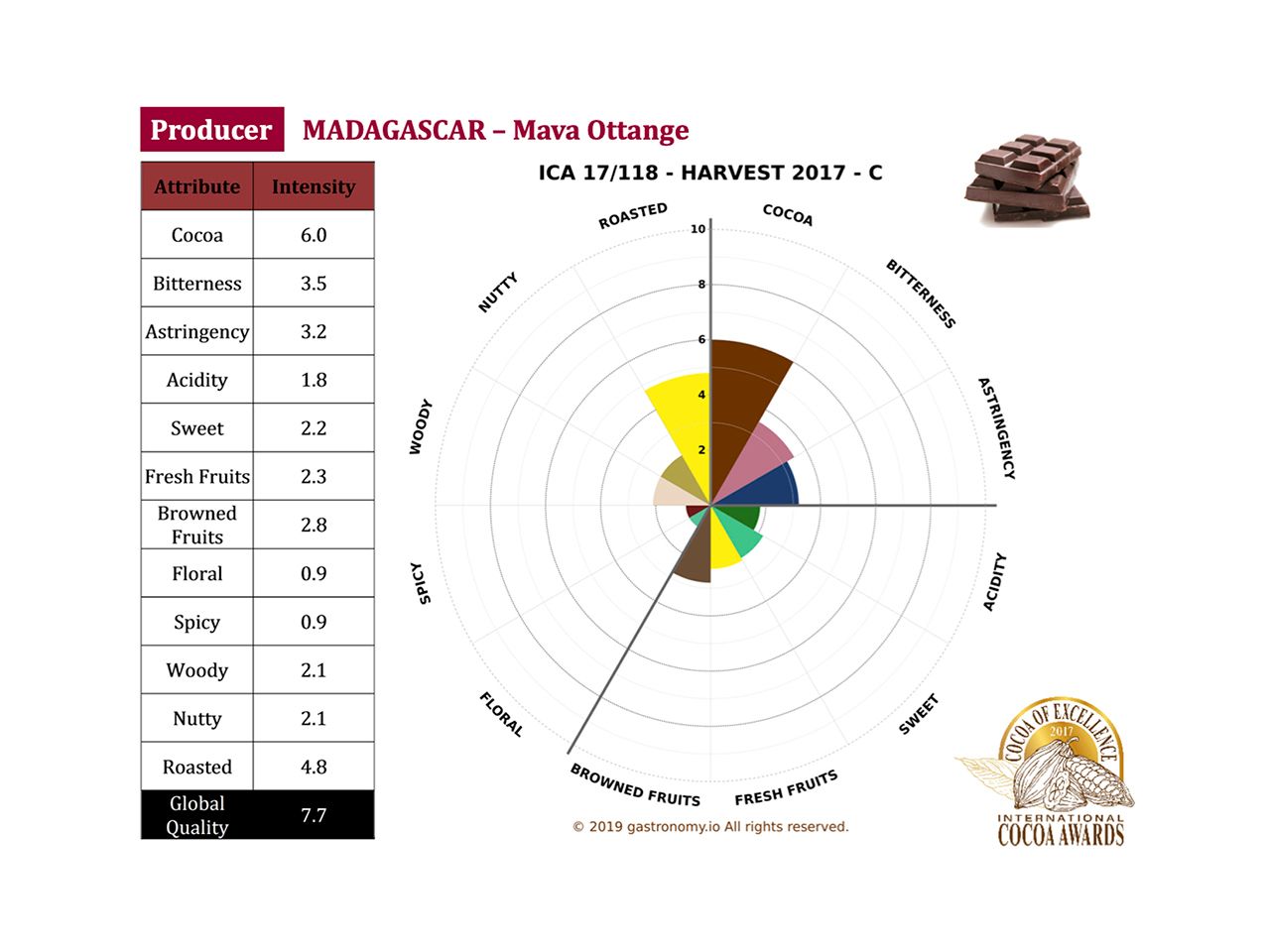 State government agencies (Agriculture, Economics/Tourism) of Tabasco (MX), the Consejo Regulador de Cacao, and related Mexican federal government agencies Mexico (2015 — 2020). Consult on: a) the technification of post-harvest capabilities for the state of Tabasco in the context of creating a formal Denominacion de Origen for the Cacao Grijalva region; b) developing an understanding of international market demand for cocoa to guide the development of governmental support priorities to grow the cocoa industry in Tabasco, c) researching and writing best practices manuals. 
Ingemann Cacao Fino, Nicaragua (2014 — 2018). Researched and wrote print and online materials changing the way the company presented itself and its work to markets and buyers outside of Nicaragua. Created, organized, promoted, and co-led sessions in the Academia del Cacao, held in Nicaragua, that introduced potential buyers to Ingemann's approach to technified post-harvest processing. Consulted on the design, layout, and equipment selection for a 1000m2 cocoa processing and chocolate manufacturing facility.
Association of Producers and Exporters of Nicaragua (APEN, NGO), Nicaragua (2017). Lead consultant on the development of a national branding campaign ("Cacaos de Nicaragua") for Nicaraguan cocoa that included liaison with Nicaraguan federal government ministries, cocoa growers, cocoa processors, chocolate makers, and other stakeholders in Nicaragua as well as interviewing international buyers. The Cacaos de Nicaragua branding is now used globally by Nicaraguan cocoa producers. 
New World Spirits, NY, USA (2011 — 2017). Consulted on supply chain development including identifying and selecting cacao sourcing and production partners in South America and the Caribbean for Solbeso, an 80 proof distilled spirit made from fresh cacao juice. Also served as Solbeso's Culinary Ambassador.
Carymax Productions, NY, USA (2002 — 2011). Worked to create and deliver special educational and student support programs for Carymax events;The World Pastry Forum, The World Pastry Team Championships, and The National Pastry Team Championships.
Cacao Prieto / Widow Jane Distillery, NYC, USA (2010). Marketing communications for this startup chocolate and confectionery company located in Red Hook, Brooklyn. Helped build out the factory space and work on patent applications for pharmaceutical use of cacao extracts. Oversaw federal TTB and NY State liquor license filings.
Askinosie Chocolate, MO, USA (2006 — 2007, 2018). Accompanied founder on first bean buying trips; pre-launch new product development and promotions/marketing literature. Transparency report analysis.
Vintage Chocolates, NJ, USA (1998 — 2001). Sell gourmet chocolates (including Michel Cluizel and Domori) including couverture, bars, and bonbons into top restaurant and hotel kitchens, chocolatiers, and gourmet retail locations in the NY Metro area.
Other Clients and Activities 2001–2020
Chocolates Wolter; facilities design and equipment sourcing for a 1000m2 chocolate factory (Mexico)
Ciao Imports; consult on chocolate importing and distribution (USA)
CHOCOA Conference (Netherlands)
Origin Chocolate Event; Co-developer and present of unique tasting experiences (Netherlands)
Delani Trading Company; equipment sales (Peru)
FBM S.r.l.; equipment sales, new product development, create and deliver educational programming in chocolate manufacturing and confectionery production (Italy)
Tachibana; educational programming (Cacao importer, Tokyo, Japan)
Mahogany Chocolate; facilities design, equipment sourcing, new product (recipe) development (Belize)
Wild Mountain Chocolate; kitchen design, equipment installation and training in cocoa roasting and chocolate manufacturing (Canada)
REACH Grenada; market research and social enterprise development (USA/Grenada)
The Big Events Group / The Big Chocolate Show; consumer festival operations, marketing, exhibitor outreach, event app deployment (USA)
Select Lectures, Presentations, and Tastings
Roots of Cacao — Presenter (New York, Institute of Culinary Education, 2018)
CHOCOA — Moderator The Chocolate Maker's Forum, tastings and pairings (Amsterdam; 2014, 2015, 2016, 2017, 2018, 2019, 2020)
Festival del Chocolate — Co-creator/organizer Mini-Foro (Villahermosa, Tabasco, MX; 2016, 2019)
Origin Chocolate — Invited international guest, presenter (Amsterdam; 2012, 2013, 2014, 2015, 2016)
Academia de Cacao — Co-creator, co-host (Nicaragua; 2015, 2016)
Salon del Cacao y Chocolate — Invited international guest, presenter (Lima, PE; 2013, 2014, 2015, 2017)
NYU Experimental Cuisine Collective — Invited speaker How Chocolate Gets Its Taste (NYC; 2013)
2nd International Conference on Fine Flavor Cocoa in the Andean Region / Segundo Congreso Internacional de Cacaos Finos y de Aroma en la Region Andina—Invited international guest, presenter (La Paz, Bolivia; Nov 2010)
Chocolate Unwrapped / The Chocolate Show (London; 2009, 2012–15)
Google — Author Talk in support of the release of Discover Chocolate (2008).
Discover Chocolate in Belize — Eco-tours (2007, 2008, 2010)
NYU School of Continuing and Professional Studies / James Beard Foundation — Advanced Wine and Chocolate Pairings (NYC; Mar 2006, Nov 2006, Mar 2007, Oct 2007)
2Beans NYC — Chocolate and wine educational events (2014–19)
The Chocolate Show (Salon du Chocolat, NY) — Main Stage Presenter (2004–07)
---