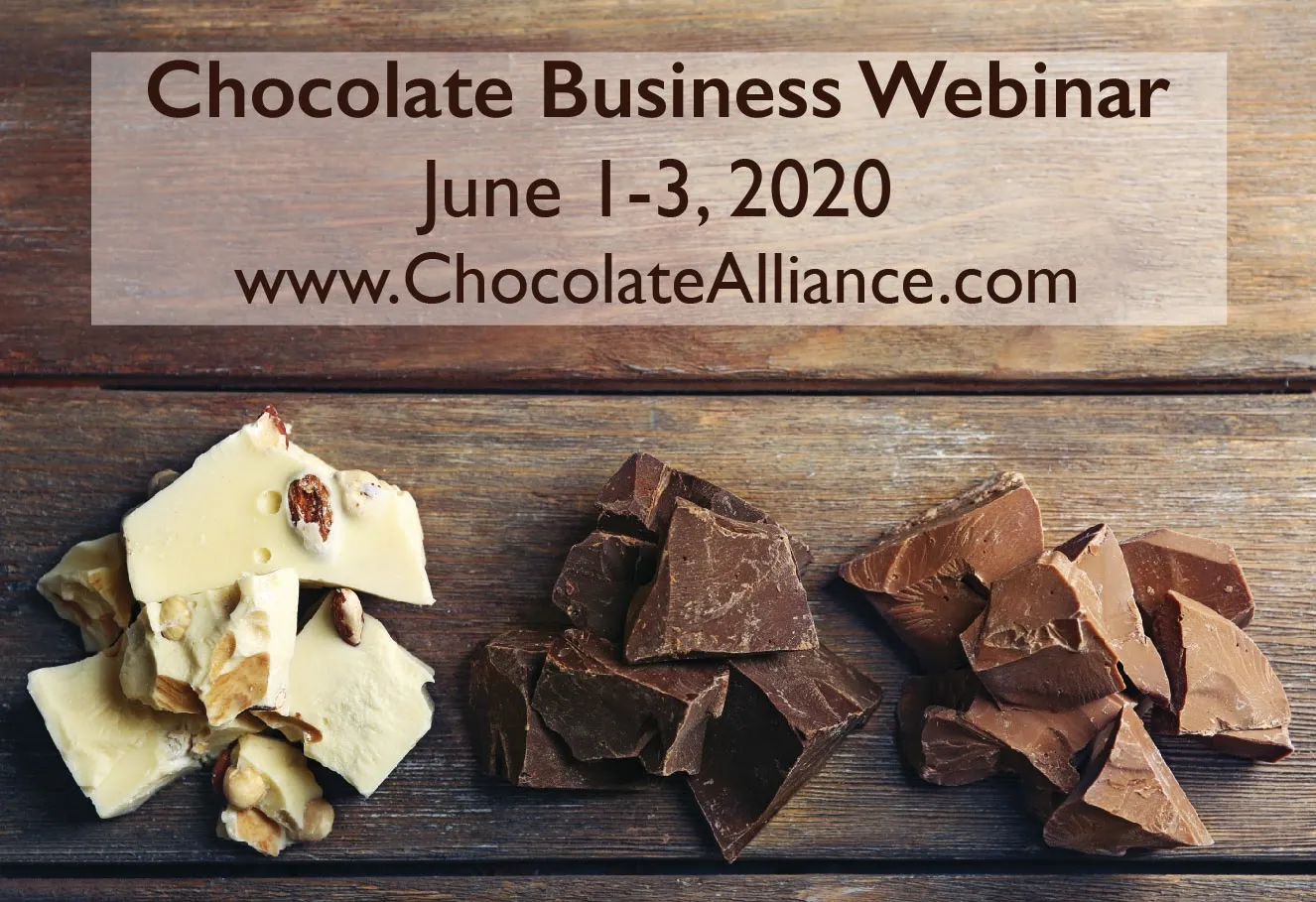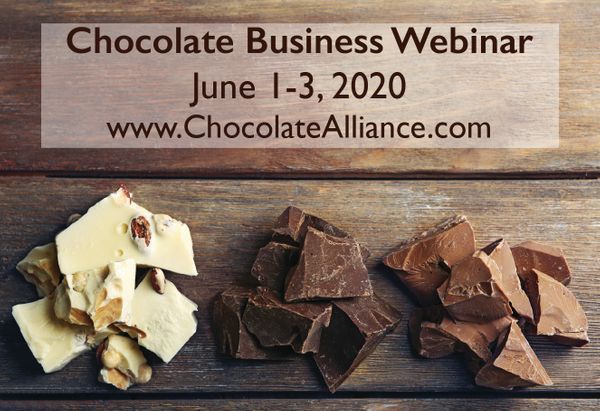 The Chocolate Alliance Announces Chocolate Business Webinar Series June 1-3
via TheChocolateWire
In March, The Chocolate Alliance began hosting a series of virtual Crisis Conferences for the artisan chocolate industry. These online gatherings hosted members of the cocoa supply chain from 18+ countries in each session, including cocoa growers, government agencies, chocolate makers, and equipment manufacturers. Out of the crisis conferences came the idea to host a global gathering of chocolate industry leaders – the Chocolate Business Webinars.
The goals of the webinars are to build community within the industry, create social connections, share knowledge from key stakeholders in the supply chain, and to develop resilient solutions to the challenges that artisan chocolate makers face everyday.
Chocolate Alliance founder Nicole Seymour says "These are unprecedented times that call for an adaptive response to help business leaders and agricultural producers survive the global challenges we face. This digital gathering will be a place to begin rebuilding the economy and chocolate industry."
Visit TheChocolateAlliance website to sign up – the webinars are not free but the daily cost is nominal.
Filed Under: #TheChocolateWire #ChocolateAlliance
To learn more about TheChocolateWire visit https://bit.ly/chocolatewire.

The Full Release – Like and Share!
Featured Speakers List
Simran Bindra, Kokoa Kamili​
Emily Stone, Uncommon Cacao
Daniel Domingo, Cacao Latitudes
Stasi Baranoff, Uncommon Cacao
Makiko Taguchi, Food & Agricultural Organization, United Nations
Nat Bletter, Madre Chocolate
Jean Thompson, Seattle Chocolate
Paul Newman, K'ul Chocolate
Brad Kintzer, FCIA & TCHO
Alysha Kropf, Ecole Chocolat
Jessica Ferraro, Bar Cacao
Karen Neugebauer, Forte Chocolates
Bill Guyton, Executive Director, FCIA
Carla Martin, Executive Director, FCCI
Etienne Patout, CEO, Theo Chocolate
Arcelia Gallardo, Mission Chocolate
Gillian Goddard, Alliance for Rural Communities
Elizabeth Johnson, IICA
Aaron Barthal, Intrigue Chocolates
Michael Recchuiti, Recchiuti Confections
Dylan Butterbaugh, Manoa Chocolate
Lorenzo Datei, Packint
Bhavani Veerapaneni, Diamond Custom Machines
Dr. Balu, Cocoatown
Ms. Andal Balu, Cocoatown
Gino Dalla Gasperina, Meridian Cacao
Ralph Leroy, Makaya Chocolat
Freddy Ramirez Troya, Casa Franceschi
---
Archived Comments