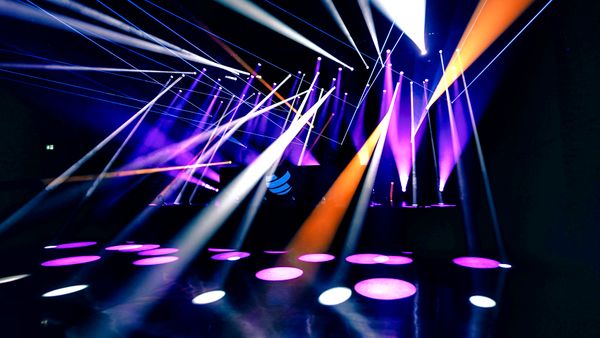 The Chocolate Life on Clubhouse
Plan to start your day listening in and participating Live From Brooklyn, NY and streaming globally ... it's the Daily Open #Chocolate Chat on Clubhouse! News, views, and wide-open conversations about topics in cocoa, chocolate, and more Weekdays starting at 10am EDT.
Each episode starts off with a featured topic just to get the conversation started but there are no limits to where the conversations can go! (As long as it's not illegal, of course.)
At the moment, the Clubhouse app is for iOS only (Android in beta in May!)
The club: https://www.joinclubhouse.com/club/the-chocolate-life
Follow @discoverchoc on Clubhouse to get a club member invite.
Follow @discoverchoc on Twitter / Instagram to DM, or leave a comment below.
New: Archive of Calendars and Resources
I noticed that the list of schedules, links, and resources, is quickly going to get out of hand on this page. Therefore, on Sunday, April 11th I created an archive on my Google Drive. Within this archive there is a folder for each week, and within each week's folder there is a Doc with all of the links as well as any images. If there is a PDF document mentioned that has been uploaded for you.
I encourage Clubhouse members to visit the archive before each room to see if there are links and resources that will be referred to during the room.
For the sake of brevity, only the Featured Topics for each week are shown.
---
Featured Topics for the Week of April 12th
Episodes 04.01~04.05
MONDAY – ORIGINS: Jamaica with Nick Davis/One One Cacao. The first in a new weekly series that will feature a cocoa grower and/or chocolate maker from an origin country talking about history, business, traditional uses for cacao, the unique challenges and opportunities they face, and more.
TUESDAY – Awards Programs; The Good, the Bad & the Ugly Part 2.
WEDNESDAY – A look at the economics of being a boutique cocoa trader through an examination of the numbers presented in their annual transparency report.
WEDNESDAY CHOCOLATE COLLAB ROOM w/ F&B Magazine on Clubhouse FOHBOH is not the same as FOMO – how can the worlds of specialty chocolate and hospitality work together to integrate chocolate in ways that enhance the dining experience? That and more from @ 21:00 EDT until ...? in a members-only room hosted by F&B Magazine.
THURSDAY – Important inventions in the history of chocolate.
FRIDAY – The Businesses of Chocolate.
Notice: Beginning this week I will be recording each room for note-taking purposes only, not for distribution/sharing. This will enable me to go back over each room to find links to add to the archive and to extract summary quotes that will go into the archive.
---
Featured Topics for the Week of April 5th
Episodes 03.01~03.05
MONDAY: Easter Chocolate Traditions
TUESDAY: Awards Programs: The Good, The Bad, and the Ugly
WEDNESDAY: Tony's Oh-So-Lonely: A Deep Dive
THURSDAY: Former Slaves vs Big Chocolate
FRIDAY: One World Chocolate
---
Featured Topics for the Week of March 29th
Episodes 02.01~02.05
MONDAY: Ethical Purchasing Scorecards
TUESDAY: Tasting Secrets of International Chocolate Judges / Parosmia
WEDNESDAY: Humpday AMAA (Ask Me Almost Anything)
THURSDAY: Special Guest: Frederick Schilling
FRIDAY: Ghana Throws Down a Gauntlet
---
Featured Topics for the Week of March 22nd
Episodes 01.01~01.05
MONDAY: First Room!
TUESDAY: Innovation
WEDNESDAY: Influences / Mentors
THURSDAY: Health claims (raw, paleo, and more)
FRIDAY: Tea and Labels with co-moderator Amy Dubin of Janam Tea
---
Featured image credit: Original by Jorik Kleen on Unsplash.
---