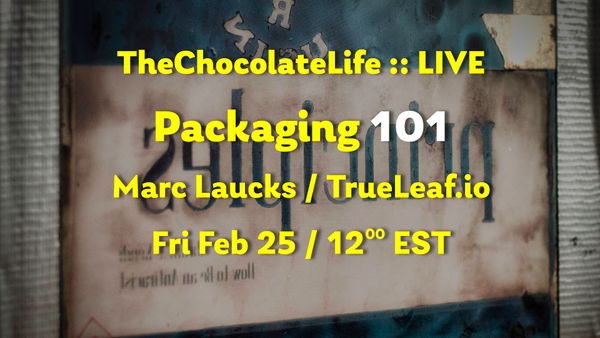 TheChocolateLife :: LIVE – Printing & Packaging 101
Episode 19: Streaming live from 12:00pm EST Friday February 25th
Designing and printing packaging for chocolate bars requires specialized knowledge in many areas.
My guest for this session is Marc Laucks of True Leaf, a printing and business services provider, and is aimed at makers who do not have much, if any, experience in graphic design or knowledge of printing practices. The focus will be on developing prototype packaging before a commitment to large print runs makes sense.
Intro videos to watch before the live stream
Live Stream Links
Watch/Participate on YouTube, Facebook, or LinkedIn.
TheChocolateWire channel on YouTube
TheChocolateLife on Facebook
LinkedIn
⁉️
Want to participate? Ask questions and post comments during the live stream or afterwards in the post comments! There is no need to download any special new software – just use the YouTube, Facebook, or LinkedIn app or go to the page in a browser.
Original for the Live Stream Links header: Jason Rosewell / Unsplash
---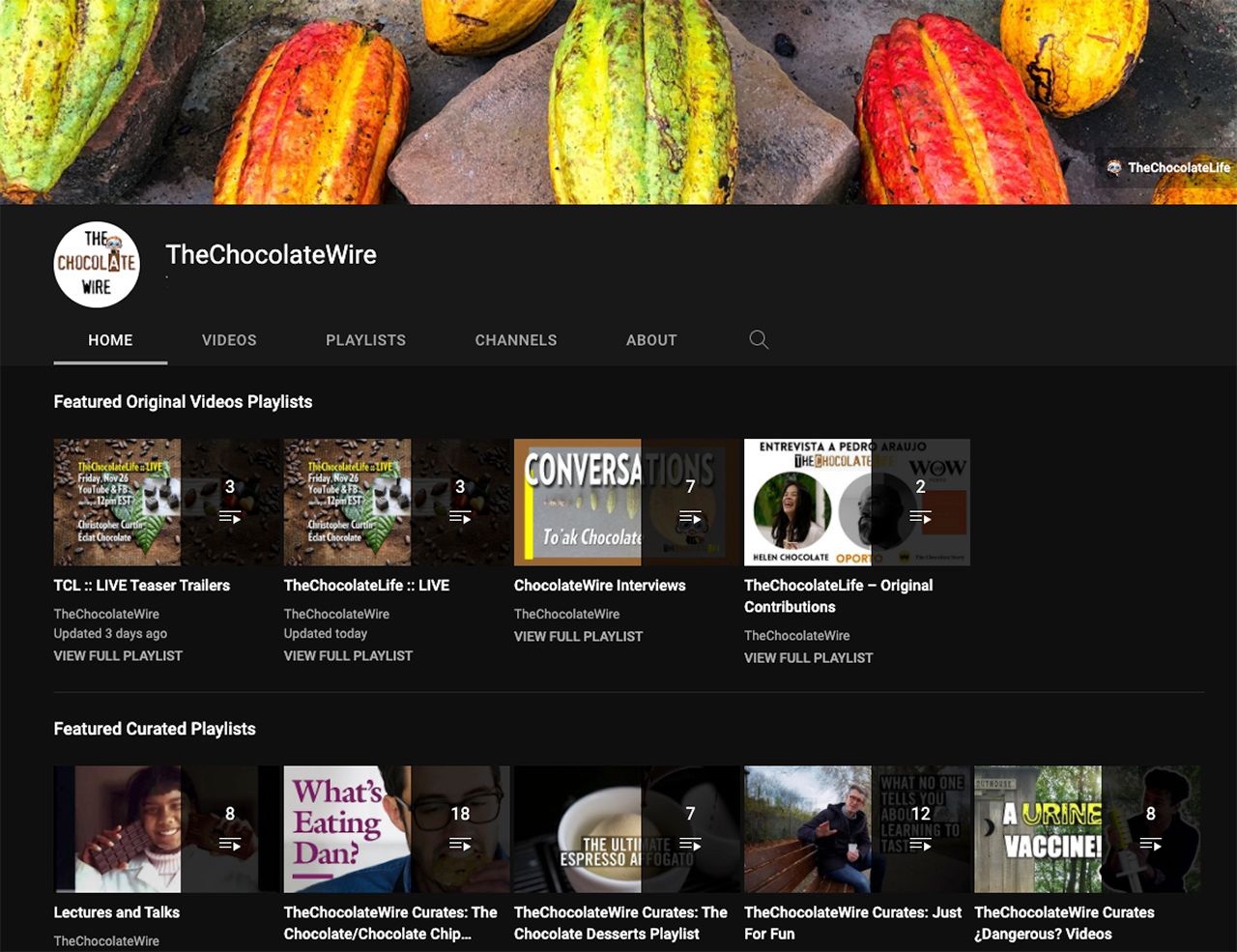 TheChocolateWire on YouTube
Watch TCL::LIVE and other videos. And don't forget to Like, Comment, Share and SUBSCRIBE to grow the channel's audience and get reminders of upcoming live streams and more. You can also rate the channel here for other members to see.
Visit TheChocolateWire on YouTube
💡
Have a Recommendation for a Guest or Topic For a Future ChocolateLife :: LIVE session?

Leave your suggestions in the comments.
---