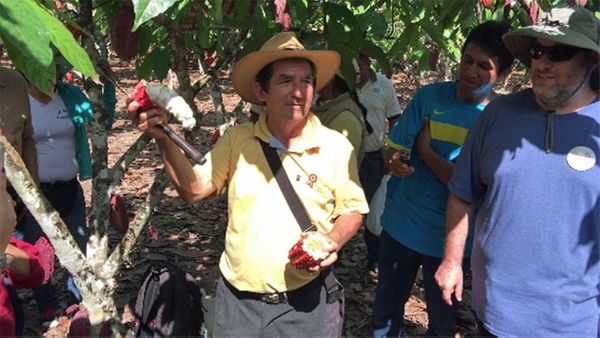 Two different ways to open cacao pods
The following video was after my most recent trip to Peru for the Salon del Cacao y Chocolate and La Ruta del Cacao.
---
Archived Comments
---
@DavidCacaoHuila – In Nicaragua I have seen the use of wooden mallets as well as stroker boards that look like tongue-and-groove. The goals here are worker safety and to reduce the risk of damaging beans. Different cultures, different methods along every step of post-harvest.
---
It´s surprising to see how many different ways people around the world uses for braking and opening pods. I personally prefer hacking the machete into a log in the ground and then using it´s back to open the pods in a single movement.
---
The video was shot in a USAID/TechnoServe/Alianza Cacao demonstration farm in the Ucayali province not far from Pucallpa.