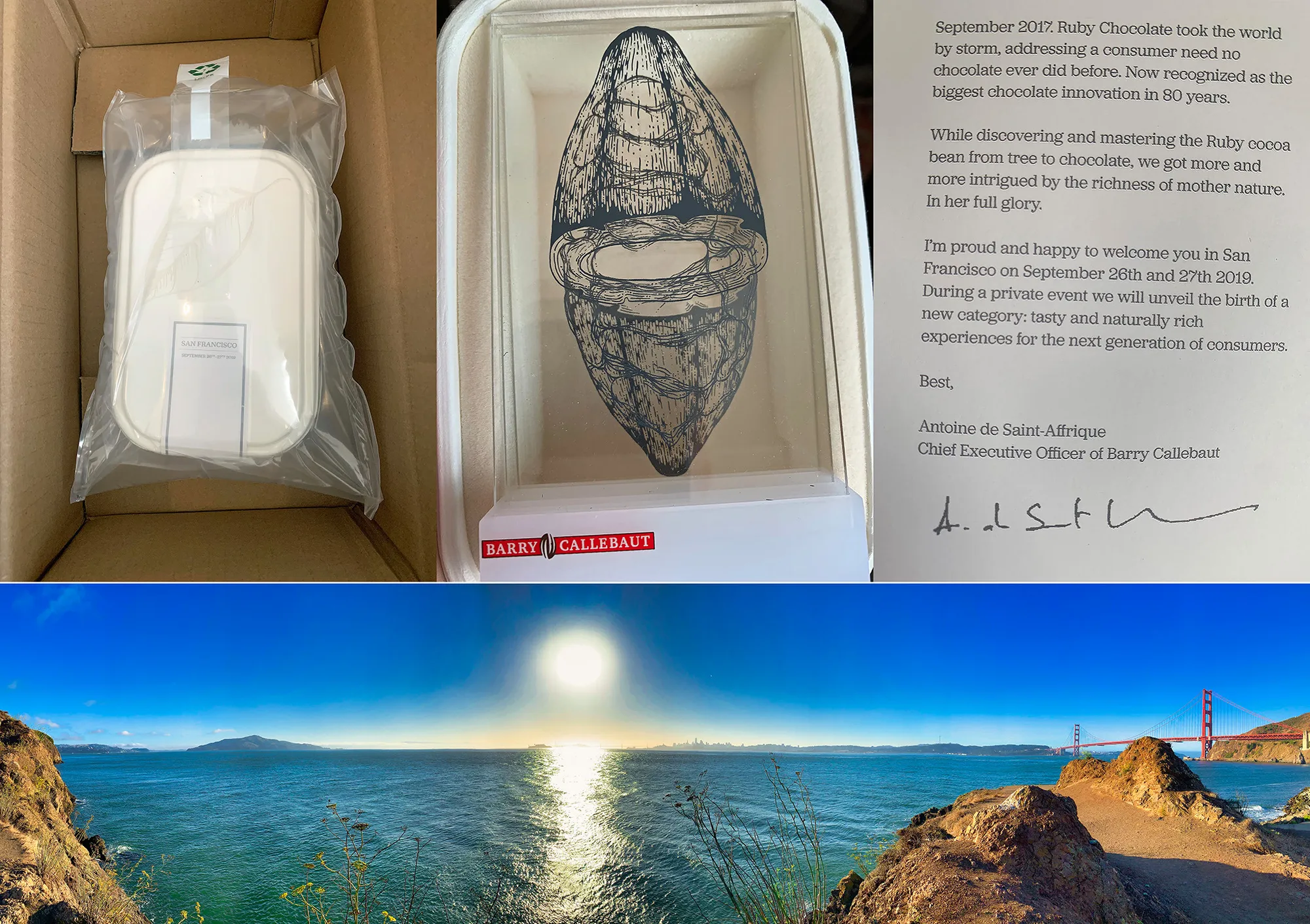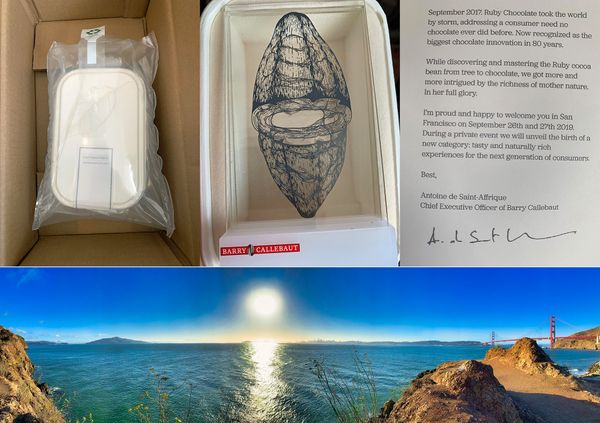 Anticipation: Another new Barry-Callebaut product launch
In 2017 I was invited to Shanghai for the launch of #ruby #rubychocolate.
In 2018 I was was in Köln at #ISM for the launch of Hidden Persuaders in #Cocoa and #Chocolate. This weekend I am again one of a small group of invited guests of Barry-Callebaut #BarryCallebaut in San Francisco (staying in Sausalito – the bridge view was captured just a short while ago) for another product launch event.
A couple of days ago I received a box that contained what you see in the photo above. You now know as much as I do … at least until tomorrow when all (?) will be revealed. And I will share all that I learn when the event is concluded and I wrap my head around it.
---
Archived Comments
---
I have been quite open about the nature of my relationship with BC, but for clarity's sake in this context – BC pays most but not all travel expenses. For example, for the Ruby launch I had to pay for the Chinese visa as well as local airport transfers, and meals not included, among other costs.
I receive no form of compensation, and they do not try to influence what I write, how I write it, or when I publish it, or where.
---
"I'm going to blog about being a secret influencer?"
Really?