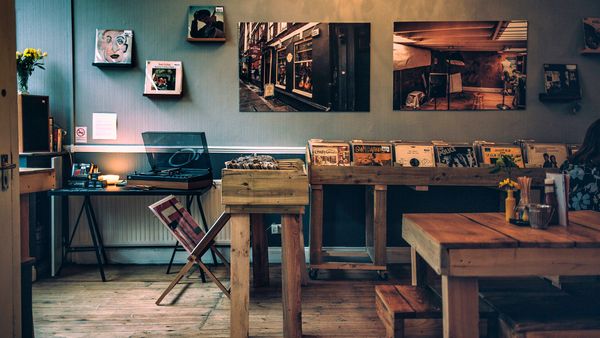 AVPA – A New International Chocolate Competition
A new competition just for chocolates made at origin.
The Agence pour la Valorisation des Produits Agricoles (AVPA), has been holding competitions for other foods produced at origin – olive oil, other edible oils, roasted coffee, tea – for nearly two decades.  This year, chocolate is being added to the mix.
Valorization, according to the dictionary, means, "To establish and maintain the price of (a commodity) by governmental action." Taken on its face, this makes this competition different from all others, on top of the fact that it will exclusively judge chocolate products manufactured in the country where the cocoa was grown.
While in some respects the judging process will be little different from those used in other competitions, here there is being made a distinction between Estate chocolate (chocolate made on the estate that grows the cocoa), Artisanal chocolate (which mixes concepts of single-origin with bean-to-bar and local/regional production), and Industrial chocolate (made by a national or multinational manufacturer, perhaps without distinguishing origin below the national level).
Within those three categories are several "classes" of products – plain dark chocolate bars; 'fancy' chocolate bars which includes milk and white chocolate with any optional inclusions and/or flavorings; chocolate 'candies' which appears to cover anything with a filling; and 'derivative' products which would include things like candied cocoa nibs.
There is another classification step into "organoleptic families," which the rules define thusly: "Organoleptic families are defined by the Technical Committee, which assigns each product to the family that best suits it in order to organize all the products into a coherent universe that allows a qualitative classification within each of the organoleptic families defined as homogeneous as possible."
As someone who has been a judge and who has helped create the rules for competitions I am at a complete loss at what this means in any practical sense. But I am open to an explanation of its utility.
The competition is different from others in that it requires winners to report back on the sales of winners for what appears to be two years. As a part of the entry process, entrants are asked to provide details that are not asked in other competitions, including what the suggested retail price is. These two factors may figure into the valorization aspect of the AVPA's charter. Also, winners can benefit from the AVPA's presence at trade fairs and festivals for representation or to lower the cost of participation. There are plans to have a stand at the Salon du Chocolat in Paris this year – assuming there is Salon this year.
Entry Details
The deadline for registering for the competition is May 1st and samples must arrive by May 14th .
Per-sample registration costs are not inconsiderable, at €100 each. There is a surcharge of €120 per sample to receive the judges' grades which, presumably, include their written comments. On top of that, an entrant must be a member of the AVPA. For an Estate producer this is €110; an Artisanal producer €550; and €1500 for an Industrial producer.
For an Artisan chocolate maker (loosely defined as one that does not grow their own beans), the cost for the first entry is €650 without the option of receiving feedback from the judges (€770 if that option is selected). Two entries will cost a minimum of €750. This makes the competition very expensive compared with others.
On top of the entry costs it appears that winners must provide a minimum of 20 samples of the winning products (at their own expense) for gifting and they are obligated to reproduce a replica of the AVPA medal on their packaging. They are also obligated to publicly display their diploma in a public place for a period of two years after winning. (This public place could be a retail location, the factory/workshop, even a trade show stand.)
The Jury
The jury will consist of between six and twelve members, of which three will be on the Technical Committee, charged with determining the details of the judging process. The head of the Jury and Technical Committee is Chloe Doutre, author of The Chocolate Connoisseur and head judge of the 2020 NW Chocolate Festival competition. Apart from the mention of that one member we are given no details of how the judging process will be conducted or what the composition of the rest of the jury is.
What we are told is:
The members of the jury are French speaking;
They are professionals in the sector (producers, chocolatiers, distributors), chefs, gastronomes, or savvy consumers.
The main characteristics of this jury are:
Its cultural and linguistic homogeneity
Its plurality because it includes: Chocolate and cocoa professionals; Taste professionals (chefs?); and Enlightened amateurs (savvy consumers?).
It [the composition of the jury] thus gives a substantial opinion to a gastronomic culture and a good "French" taste that reaches a form of universalism by the high competence or gastronomic culture of its members who can thus highlight exceptional productions.
Thoughts on the Competition
I have experience as a judge and creating the rules for both chocolate and confectionery competitions. For the most part, the judging process is descriptive (describe what you're tasting) using a rubric, or form, that all judges must use. For each aspect to be judged (e.g., aroma, taste) a weight (percentage of the final score) is given to that aspect and a score (in this case from 0-10) is given for each entry in each aspect being judged. These scores are then tabulated to arrive at a single numerical score.
So far nothing to take special note of, but we don't know what the organoleptic families (TCHO-like nutty, spicy, fruity, chocolatey?) are and how that will figure into the judging, if at all, or if they are a form of meta-categorization.
What is unique about this jury is the explicit announcement of "good 'French' taste that reaches a form of universalism" and how it will factor into the judging. Is this a declaration that the French are uniquely suited to this sort of thing or that the entries will be judged from a French perspective?
Who This Competition is For
Upon careful consideration, I think this competition will be most useful for a company that currently exports, or is considering exporting, chocolate products to France specifically, and perhaps more generally to the EU. The AVPA brand and name is more widely recognized there and can influence purchasing decisions among knowledgeable (of the AVPA) consumers as well as influence decisions by retailers and distributors to carry the products and chefs to consider using them in their establishments.
Secondarily, I see this competition as being useful in French-speaking countries (perhaps other than Canada), and countries where there is already an established track record of winning in one of the other AVPA competitions.
This is because familiarity with the award – in countries outside of France – will very likely factor into its influence on consumer purchasing behavior.
There is no overlap between cocoa origin countries and countries that won awards in the 2020 olive oil competition, and only three countries (Colombia, Ecuador, and Peru) represented in the 2o2o edible oils competition. Coffee is a more natural overlap and, in fact, most of the winning awards are also cocoa origins but that is to be expected.
Tea is a special case and is one in which it would be really interesting to be able to compare the number of winners by country with the number of entries by country. If you really want to nerd out on the impact of nature and nurture take a look at the results for the 2020 monovarietal tea awards for India (Inde). They are all from the same estate with different harvest/processing dates except in two cases they are the same date with some differentiating factor which I as a tea novice do not recognize. And I would bet they are fabulously rare and fabulously expensive.
This is why the information collected on the cocoa is so interesting, it can provide vital clues to those of us who are also concerned with improving the value placed on chocolate.
Thoughts on Reporting on the Outcome
As I say above, there is an important amount of value in the data that gets collected. That data, with proper analysis, can be used to improve the value placed on chocolate generally. Increasing that value will, hopefully, result in higher prices for chocolate, higher prices for cocoa, and more equitable working conditions for farmers – something we all knows needs to be done for the long-term sustainability of cocoa.
That is why I am eager for the AVPA to step forward and take the lead in reporting openly and fully. This is not a gotcha request as the organizers of other competitions assume. I am asking because I genuinely seek to increase general understanding and awareness through providing additional context.
From that perspective, simply announcing a list of winners is the bare minimum, and does a disservice, in my opinion, to the companies that entered and won (or did not win). What I would like to see AVPA commit to are:
Reporting an exact count of the number of entrants by type (i.e., estate, artisan, industrial, dark, etc.), by origin country.
Reporting an exact count of the number of entries. I would be happy with just a total count but happier if it were reported by type (i.e.,artisan, dark, fancy, filled, derivative,etc.) and country.
These first two points will let us know how selective the jury is when we compare these numbers with the number of winners.
Formatting results consistently. The maker, country, maker, any sub-origin, percentage, and all other data, are presented in the same order within every type or category for all winners, with the same spelling used throughout, irrespective of what the entrant wrote.
This internal consistency, along with delimiters that make it possible to columnarize the retults, makes it easier to analyze the results without requiring significant tedious hand-word to clean and organize the data and additional research and fill in any gaps. All other competitions report the winning entries with the name given by the entrant which omits useful data and present what data they do provide in what is essentially random order. AVPA should learn from the mistakes of those other competitions and do better. Alternatively, AVPA could provide this data in .CVS format upon request.
Furthermore, if there are additional data dimensions (e.g., organoleptic families) these data should also be reported, consistently. I personally cannot see any rationale for keeping this famiy data "secret."
Providing an official English translation of the results, not just French.
Providing a complete list of the judges with detailed bios, indicating which judges were on the Technical Committee.
Publishing the judging rubric (form(s) and instructions).
---
Featured image credit: Original by Thom Holmes on Unsplash
What are your thoughts about this competition? I recommend going to the AVPA website to download the rules and the entry form and look at 2020 winners before commenting.