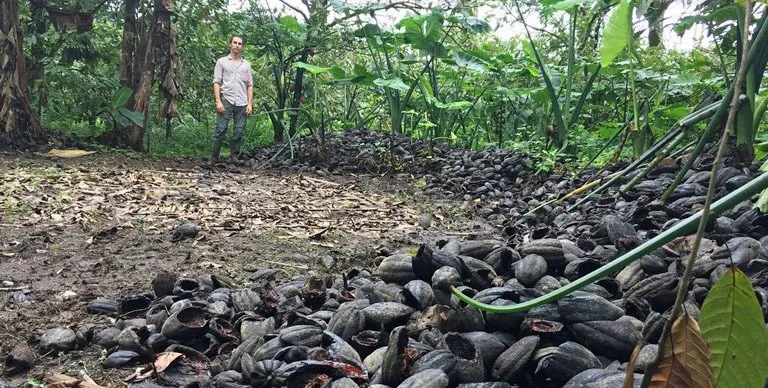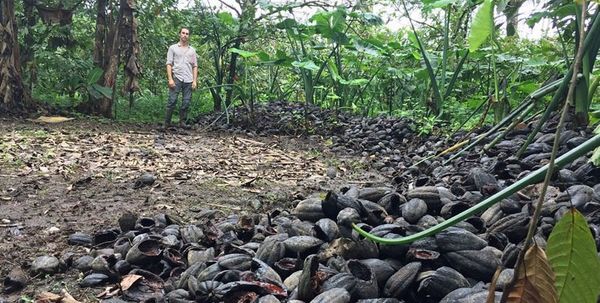 Can Shade and Bat Guano Help Grow Earth-Friendly Cacao?
From the article:
You may have read about therampant deforestationassociated with the chocolate industry in Ivory Coast and Ghana, the world's largest producers of cacao, but nearby Cameroon's traditional shade-grown cacao — cacao planted in the shade of established trees — offers emphatic evidence that chocolate can be good for you and the planet. "The farms act as a protective buffer for the primary forest," explains Powell, while the forest provides the farmers with invaluable natural pest control.Click to read the entire article over at OZY.
However, this might not be the only approach – or even the best approach – because of the typically low yields associated with shade-grown cacao.
In Brazil, the system for growing cocoa under the forest canopy is called cabruca and yields are typically 350-500kg/ha/yr. While there is huge interest in limiting deforestation of the Mata Atlântica (the Atlantic Rainforest) through maintaining cabruca farming, the low yields, when the relatively larger amount of labor required for growing and the cost of labor in Brazil, makes this strategy hard to unreservedly endorse because of the economic shortcomings – it makes it harder for farmers to make a good living.
It can be proved that it is better to grow/reclaim forest not by trying to recreate old-growth forest and grow cacao in its shade, but by creating distinct planting zones for:
High intensity farming of cacao for income;
Growing other crops for food security and income; and
Reforestation and wildlife habitat protection plus hardwood species (teak, mahogany, cedar) for long-term income.
A farmer might, with a lot of hard work, get 350-500kg/Ha of dry cacao by farming under the cabruca system. High-intensity farming, depending on the approach and varieties planted, can easily reach 3-5,000kg/Ha using natural inputs.
I visited a farm in Tingo Maria, Peru in July 2017 planted under a system that can generate 5MT/ha/yr. That one hectare of cacao – flavor varietials – can produce the same amount as 10-15Ha grown under canopy with afractionof the work once the trees are established. Dedicate another hectare to food crops. The rest can be planted in forest in a way that preserves wildlife habitat, provides cover for water- and soil-retention, acts as a carbon sink, and can provide an additional source of income
---
Archived Comments