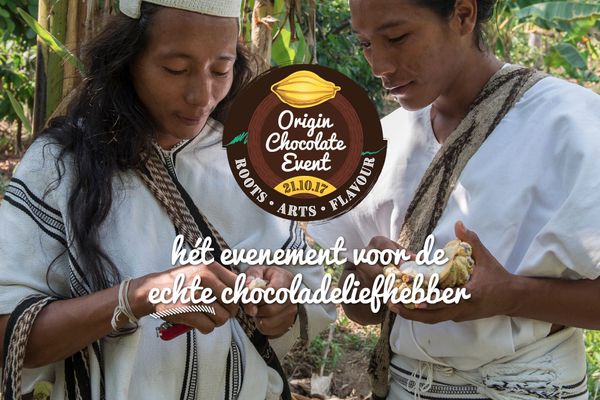 Ended - Origin Chocolate Event 2017, Amsterdam
​
> Join us 21st October at the Royal Tropical Institute in Amsterdam
This year we include a special focus on arts, trade and sustainability. There are a lot of stands, concerts, tastings, talks, expositions, workshops, kids activities and other attractions. A wonderful experience for chocolate lovers of all ages!!
Indulge yourself – Tastings and masterclasses – Meet & greet
The Origin Chocolate Event offers a range of different activities. For anyone who loves real chocolate it is an absolute must; special presentations, meetings, debates and of course tastings of culinary delights made by top patissiers and chocolatiers from the world. Meet chocolate experts like Clay Gordon, Martin Christy, Carlos Velasco, and Estela Duque. Experience origin chocolate with wine, beer, rum and other food combinations and learn everything you ever wanted to know about origin chocolate.
What's on the program?
CHOCOLATE MARKET
CHOCOLATE TALKS WORKSHOPS
EXPOSITIONS
CACAO CEREMONY TASTINGS & PAIRINGS
KIDS ZONE
MUSIC & OTHER ARTS
CHOCOLATE AWARDS
DRINKING CHOCOLATES CONTEST
SUSTAINABILITY AND DIRECT TRADE
MEET THE CHOCOLATEMAKERS
​
---
Archived Comments
---
I am also looking forward to collaborating with Kees Raat of Metropolitan Deli — here is a shot of our cheese and chocolate pairing that featured the legendary Betty Koster of Fromagerie l'Amuse.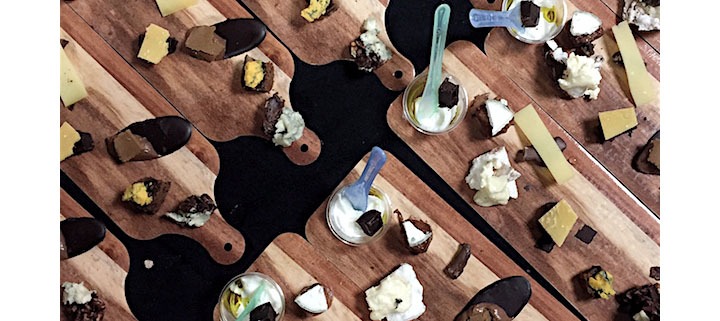 The cheese tasting is going to be a real difficult concept to improve on, but Kees and I are working on it!
---
I am looking forward to being there … and working with Dennis van Essen and HighFive to do a tasting/pairing event in Amsterdam in the days leading up to the OCE.