Ended - World Chocolate Day - Saturday July 7, 2018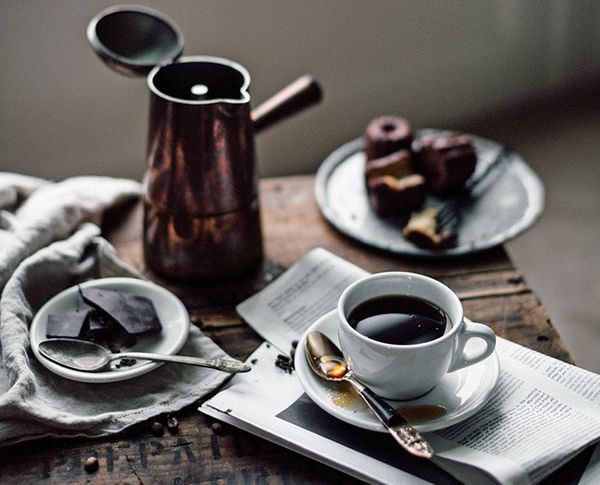 Somewhat confusingly, there is also a National Chocolate Day on October 28th and an International Chocolate Day on September 13th – not to mention holidays for milk chocolate, white chocolate (!), chocolate chip cookies, and more.
National Chocolate Day is too close to Halloween which I think celebrates candy, not chocolate. September 13th is Milton Hershey's birthday, which makes it more US-centric than international. We need more excuses – not that we really need any excuses at all – to eat more chocolate during the summer months in the northern latitudes, so my vote is for July 7th as the day to celebrate.
My plan is to have chocolate in some form in every meal, and I will post the details. I will be bringing all of my creativity to bear on the recipes for the day. How creative? Today I am going to a potluck on the Lower East Side and I am bringing mixed hummus offering – hummus and chunky guacamole – and over it all I will be drizzling mole poblano. Organic yellow corm tortilla chips will be used as utensils.. An interesting culinary mish-mash of east (hummus) and west (guacamole), with the mole as the integrative chocolate element.
What are your plans for celebrating the day? Let us know in a comment below.
More on the history of World Chocolate Day [wikipedia]
---
Archived Comments
---
@Keith_Ayoob – all great suggestions. This is definitely how I am going to end my World Chocolate Day … I have some ginger turmeric latte mix I picked up at the Fancy Food Show along with some high-flavanol content cocoa powder.
---
I agree we need more reasons to have chocolate during the summer. Also agreed that there's a difference between chocolate and "candy," but I'm obviously partial to the former. For me, today it's "iced hot chocolate." I just combine a lot (seriously, a lot) of unsweetened cocoa powder with just enough hot water or milk to make a sludge.
Sweeten it as you like — but I find less is more (and for those who like unsweetened, I suggest you try hot or cold cocoa unsweetened as well) – and add more milk or water and pour the whole thing over ice. The milk does add at least some sweetness.
I've also been adding herbs and spices to infuse the milk or water when I dissolve the cocoa. Turmeric and black pepper are great (and an antioxidant bomb), and so is a dash or two of smoked paprika. Ginger or cumin have worked as well. Basically, anything you've tasted in an infused ganache will work as a part of a chocolate beverage. With cinnamon however — if you let the drink sit a while, it may get just a bit thicker. It's just part of the properties of cinnamon.