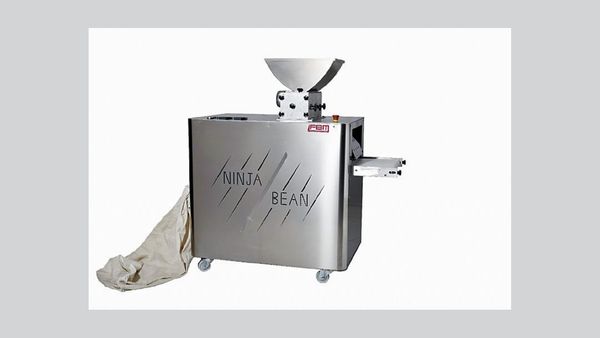 Updated – FBM Ninja Bean Cracker, Winnower
Located in Woodstock, IL, USA.
Electrical configuration: 220V, 60Hz, single-phase.
New Price: US$10,000
Shipping not included.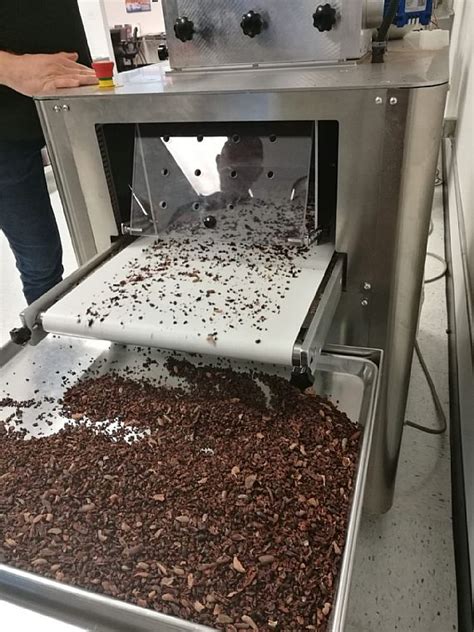 Manufacturer Description
Ninja Bean is made entirely of stainless steel. It has a practical and fast functioning to cut cocoa beans and reduce them in nibs, separating them from the shells. Ninja Bean is equipped with a removable hopper to facilitate cleaning. It offers the possibility to adjust the cut according to the size of cocoa beans. The sophisticated system that allows you to adjust the aspiration speed also ensures the absence of dust and the reduction of steps for the division of the nibs from the shells. The product (nibs) goes out through comfortable PVC conveyor belt that makes it easy to collect the nibs. Ninja Bean is equipped as standard with a cotton bag for the collection of shells.
Contact the Seller
Michael Ervin, Ethereal Confections
michael[@]etherealconfections[.]com
---
Manufacturer Info on the Ninja Bea