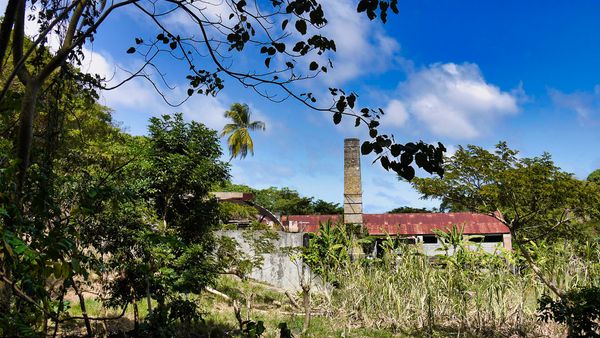 Grenada PhotoBlog
Abandoned building on the Dumferline Estate.
The Daily Open Chocolate Chat on Clubhouse started its fifth week this past Monday with a virtual visit to Grenada as the second installment of its Origins series.
The idea of the series is to visit every country in the world where cocoa grows and learn about it from the perspective of a cocoa grower and/or chocolate maker in that origin. Our guest for this room was Aaron Sylvester, founder of Tri Island Chocolate and GM of the Grenada Chocolate Company. Club member Lisette Davis of Gabu Chocolate and Rumboat Retreat who lives in Grenada shared her knowledge as well.
I visited Grenada for the first (and only) time back in 2010 – and most of the photos in this post are ones I took on that visit.
Miscellaneous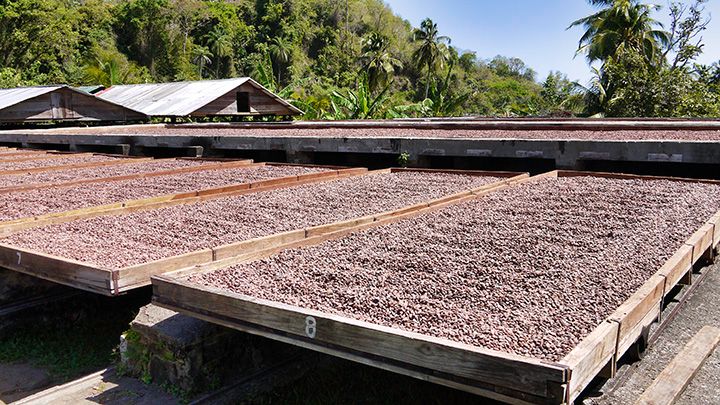 LR;TB – Drying Pad on Belmont Estate; Fermentation Boxes at Belmont Estate; Signage on Cacao Land Across from Belmont Estate; Products at a Market in St George; Nutmegs (mesh bag), cinnamon, and Fresh Turmeric at a Market; the Solar Cooker outside the GCC Factory (courtesy GCC); The GCC van; Smilo Packaging (courtesy GCC).
People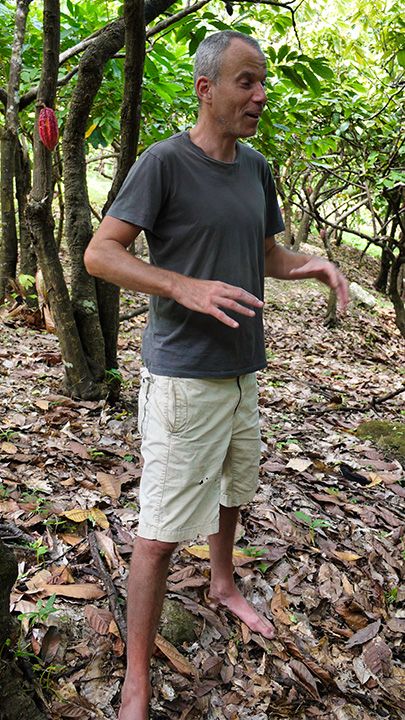 LR;TB – Mott Green – barefoot as he mostly was; Unknown Girl with her pet monkey; Unknown Marketplace seller with a bottle of ingredients for boisbande; Woman walking on drying cocoa; Mott offering up a fresh pod for pulp tasting.
Grenada Chocolate Company Equipment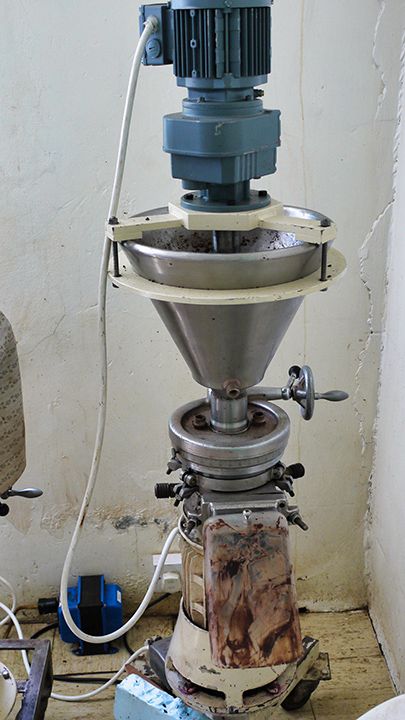 LR;TB – Colloid Mill; Universal Refiner/Conche; Cocoa Butter Press; Melanger; Ball Roaster.
More Miscellaneous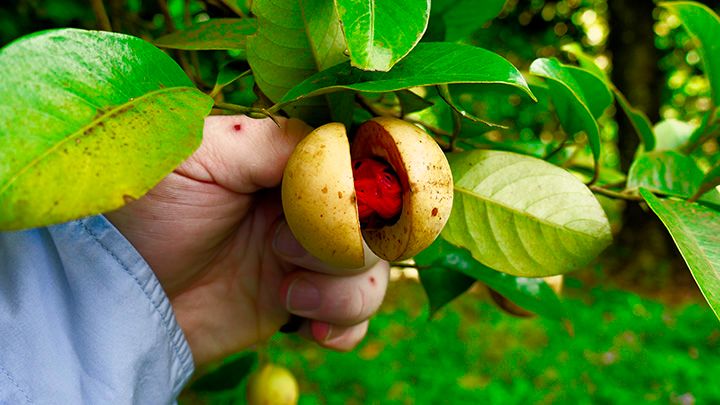 LR – Fresh Nutmeg; Harvested Nutmeg showing the lacey Mace surrounding it before it is removed.
Visit TheChocolateLife on Clubhouse post to view the current week's schedule.
---