SOLD – PrefixEQ Cracker, Classifier, and Winnower
Located in Fallbrook (Southern) California.
The Details
Reason for selling: rightsizing the business
Purchased in 2017/2018
Low usage, in like-new condition
All three pieces are 120VAC.
Price does not include crating and shipping.
Asking Price: $14,000 (originally $18,000 when purchased).
Sold as a lot; individual offers not being considered at this time.
---
Sorter/Classifier – capacity up to 200kg/hr
The PrefixEQ sorter/classifier can be used as to clean beans before roasting [the image in the lower-right corner shows trash from cleaning]. After cracking, the classifier can be used to separate fractions into different sizes for maximum efficiency in winnowing. The top deck acts as a scalper, removing un-cracked (possibly slaty) beans.
Five decks, with mesh sizes 3/8", 1/4", 1/8", and 1/16" (top deck is for scalping)
~25kg hopper with automatic feeder
All stainless steel construction
High quality offset vibratory motors for long carefree operating life
Comes on casters (two locking)
Simple to maintain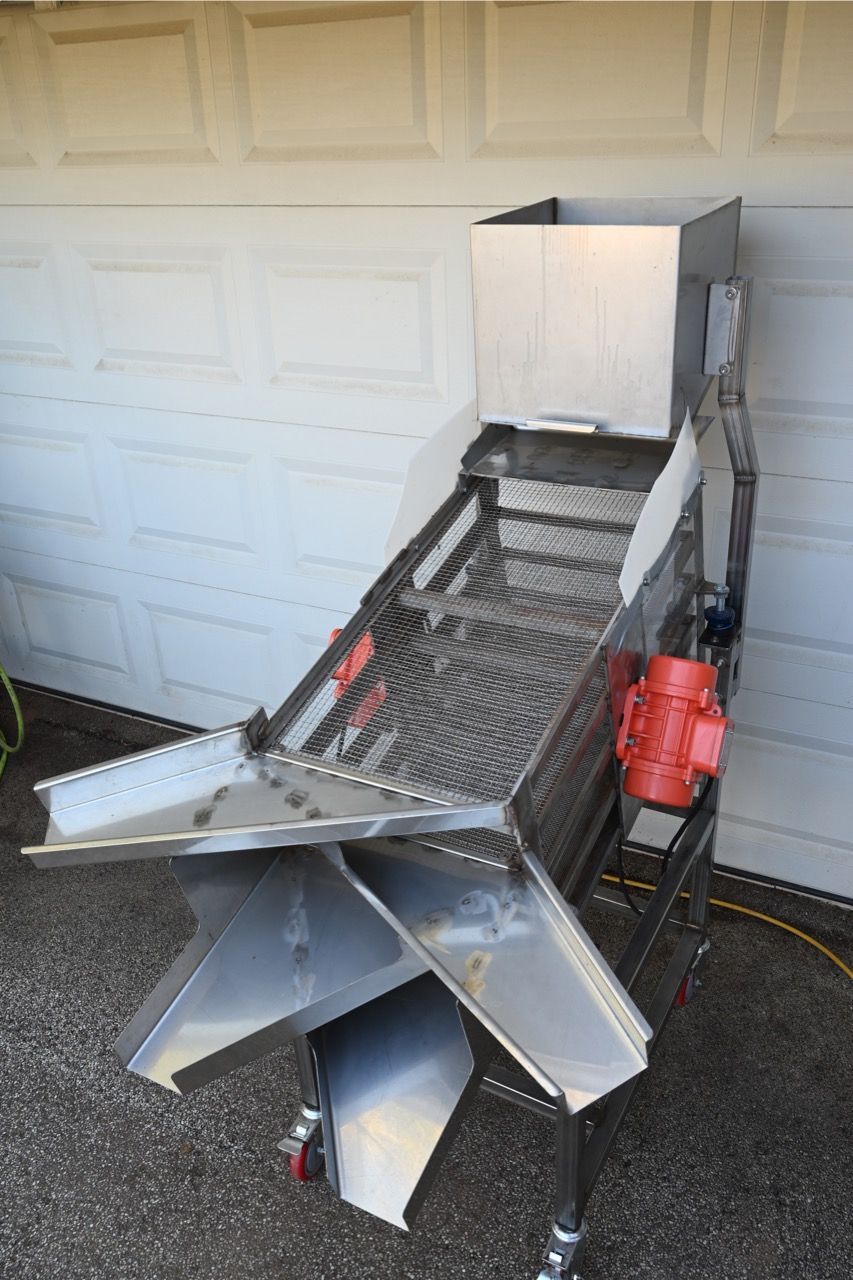 ---
Impact Cracker – capacity up to 200kg/hr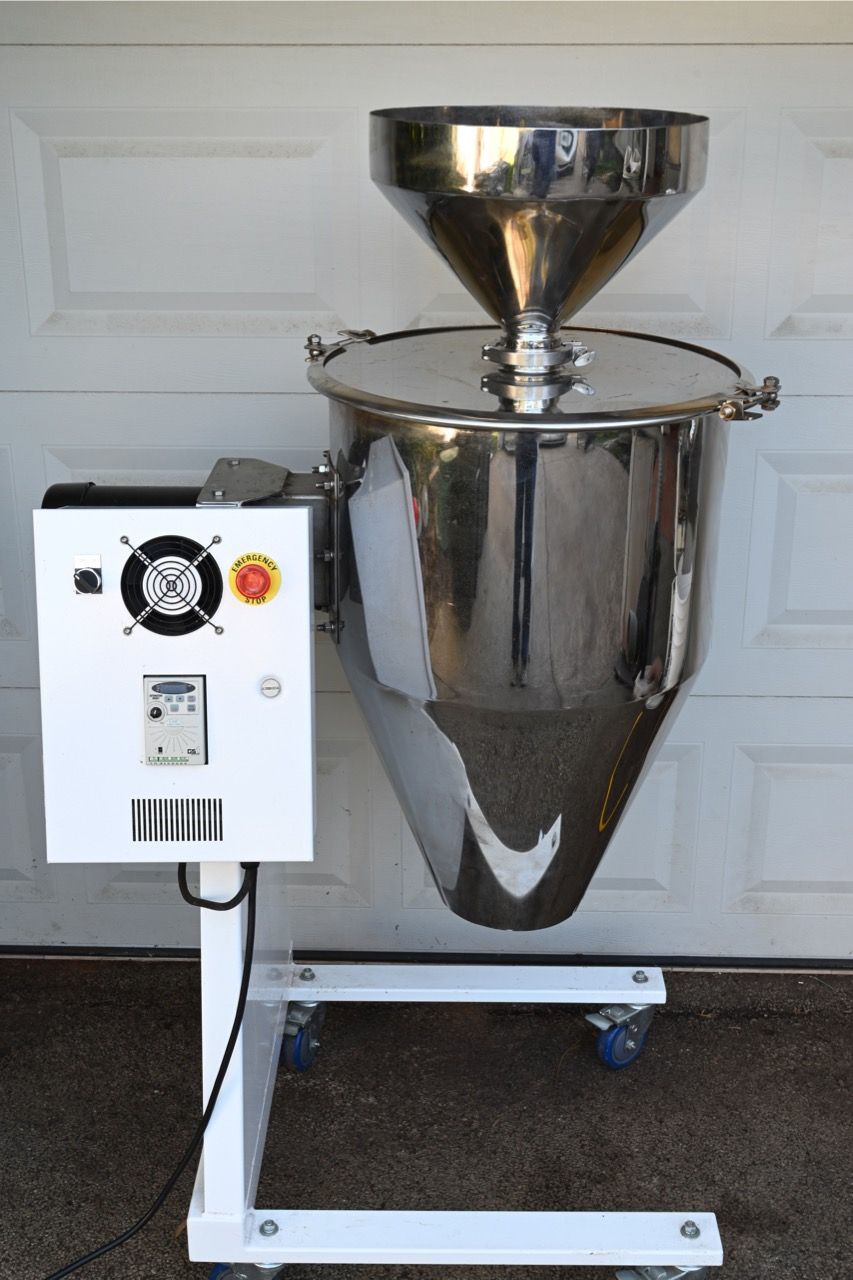 Compact footprint
High throughput with minimal losses
Cracking mechanism works on beans of any size
Cracking mechanism is virtually un-jammable, so you never have to worry about poking and prodding beans through
Digitally adjustable speed control for adjusting cracking power to optimize cracking of beans with varied shell thickness and moisture content
Works on unroasted as well as roasted beans
Cracking creates considerably less dust/fines than roller mill type crackers which equates to higher yield in winnowing, more final product, which directly equates to more revenue
Cracking produces larger, more uniform, and fewer pieces of shell, so winnowing can be completed more quickly.
Zinc treated, powder coated frame to resist rust in wash down environments, even in the event of chipping
---
Winnower – capacity up to 75kg/hr
This winnower is easily tunable to effectively and efficiently separate nib of different fraction from shell.
Extremely compact
Patent pending separation chamber allows for completely tunable airflow for maximum separation efficiency and lowest nib loss
Hopper holds ~25kg crushed cocoa beans
Nearly silent, easily adjustable vibratory feed mechanism
Viewing window for precisely tuning shell separation
Includes husk collection bin
Easily removable separation chamber converts machine into a standalone vibratory feeder capable of up to 1 MT/hr feed rates
Nearly entirely made of heavy duty food grade stainless steel
NOTE: Table and shopvac included if the buyer elects to pick up the equipment. It will not included if shipping.
---
Resources
---
Interested?
---
Disclaimer
All transactions are between the buyer and the seller and TheChocolateLife assumes no liability of any kind for incorrect information and/or incomplete transactions, for any reason.
---