Four Bars Too Far?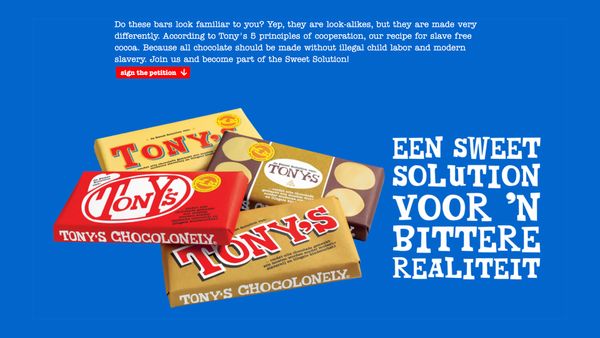 Their new campaign has many people asking ... WTF were they thinking?
Tony's Chocolonely is known for its marketing chops – they are brilliant at what they do. But their recent Sweet Solutions campaign has many in the industry wondering if they've crossed a line.
One of the most obvious WTF were they thinking? aspects of the campaign is the deliberate appropriation of elements of other companies' iconic product/mold designs, as can be seen in the image below.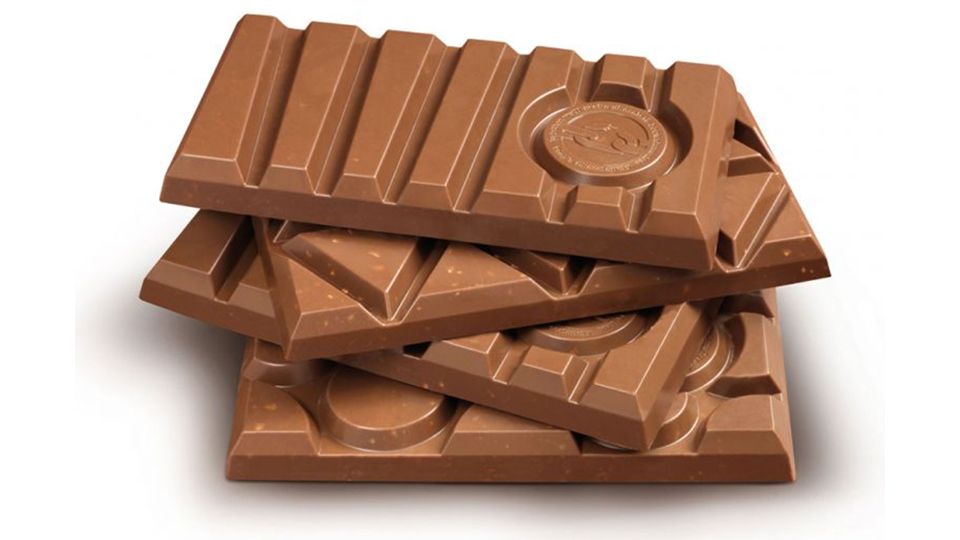 The mold designs and wrappers incorporate direct visual references to KitKat (Nestlé), Toblerone (Mondelēz), Twix (Mars), and Ferrero Rochers. Not obvious from the photos is that the flavors of the bars also mimic the products they reference. The Food Navigator article linked to below does a good job of detailing some of the pushback from retailers and others to this campaign.
Because my background is rooted in the fine arts, I personally tend to think of this appropriation as an homage, not as stealing, so I think it's funny. I have very different concerns about this campaign.
My Criticisms Lie Elsewhere
Most consumers do not know that Barry Callebaut is Tony's manufacturing partner. I think it's important to call out Tony's for not being completely transparent about the fact they are benefiting from the manufacturing capabilities of a company that does not certify its own supply chain to be slavery-free. Thus, I think it is cynically hypocritical for Tony's to call out Nestlé, Mondelēz, Mars, and Ferrero without also calling out Callebaut as well.
In its annual reports, Tony's makes a point of saying that it does not engage in the practice of Mass Balance, even though it is permitted under FLO Fairtrade rules. (Mass balance allows mixing of FT and non-FT beans, thereby breaking the chain of custody for certified beans and deceiving customers who rightfully think that 100% of the cocoa in a bar they eat is FT-certified.) I would be much more impressed if Tony's were to vocally champion for the outright abolition of mass balance across all FT-certified supply chains, not just (I assume) in its own OpenChain initiative.
Tony's is planning to build a factory/theme park (tourist attraction? – I don't know what else to call it, Hershey Park envy?) in The Netherlands that is likely to cost tens of millions if not hundreds of millions of Euros. Wouldn't that money be better spent at origin actually directly addressing the practices Tony's is challenging? Rather than just giving the proceeds from the sales of the Sweet Solutions bars to an NGO, what about giving 100% of the design and construction costs of their white (chocolate) elephant?
There is an industry expression,"The high price of cheap chocolate." At US $5.99 for a 200gr bar, Tony's chocolate is way too cheap. The price point makes it that much harder for specialty/craft chocolate companies whose bars cost US$7.99 or more for 70gr to grab mind and market share.
In all this, it's also important to keep in mind (using numbers from their 2018-2019 annual report) that they are a tiny company – a very small tail wagging a very big dog. Total cocoa purchases reported in 2018-2019 were on the close order of 5,000MT, out of a total harvest of approximately 4 million. Their purchases benefit roughly 5,000 farming families of the more than 1.5 million in the countries they source in. Those statistics are a bitter reality.
While we should not discount what Tony's has done and what it wants to do, we should be cognizant of the fact that the problems they can solve directly are solvable at all because their supply chain is so limited; Tony's direct influence is limited to the amount of cocoa they can purchase – the FT cooperatives they source from are, literally, lonely. How scalable is their approach across all FT-certified coops? Across the entire industry? Many parts of the puzzle are missing, two of them are political will and money.
It must be acknowledged Tony's Chocolonely are brilliant marketers – anyone who walks (as I have) into their superstore in the Beurs van Berlage in Amsterdam can see this in an instant.
But in this case, I think they have wildly overstepped and gone four bars too far.
---
Sources
---
Note: Edited for typos, grammar, formatting boo-boos, and clarity on 1/29.
What are your thoughts about Tony's Sweet Solutions campaign? Do you buy into it? How sweet is it, really?