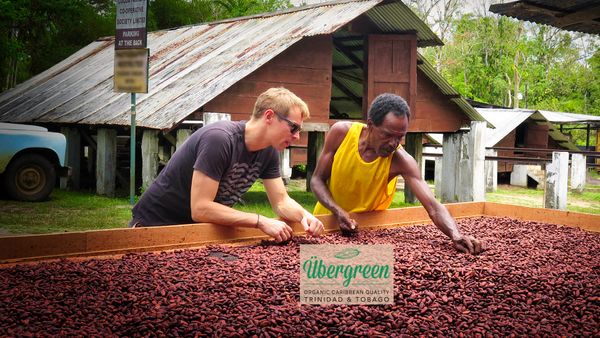 F/S – Organic Cocoa Beans from Trinidad
Directly Sourced Organic True Trinitario Cacao
Übergreen is dedicated to sourcing the finest True Trinitario cacao. They team up with sustainable, small scale local farms to deliver top quality cacao to you.
Übergreen believes that cacao should be enjoyed responsibly, and are strong believers in keeping a fully traceable and transparent supply chain. That's why their cacao beans can be traced from your hands right back to the hands that grew them.
Übergreen's cacao is grown by people who care deeply for preserving biodiversity. Their companion farms are small scale and sustainably managed, and their cacao is harvested by people who care about the land that lays beneath their feet.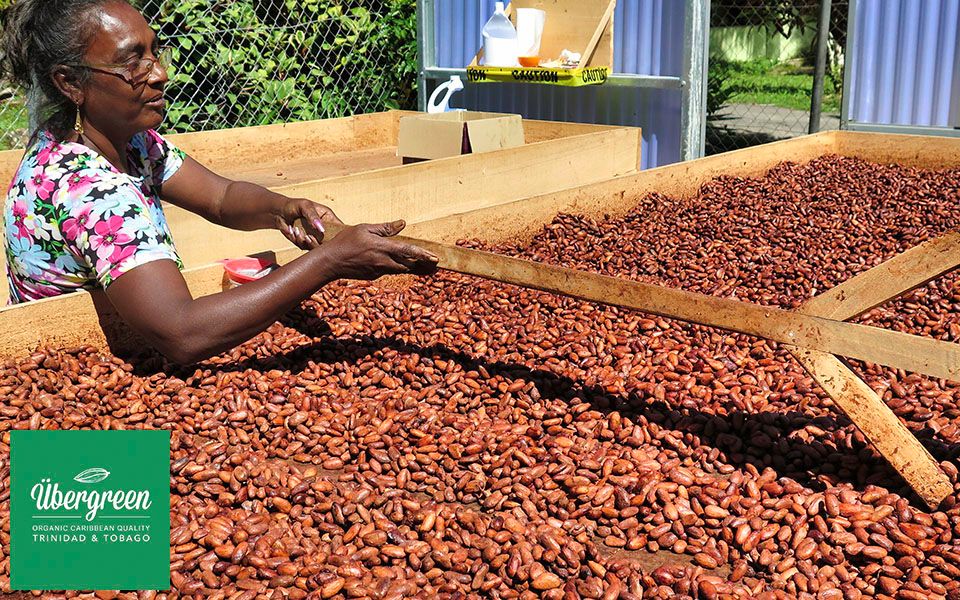 Übergreen's cacao is handpicked and fermented in cedar boxes, then hand dried in the beautiful sunlight.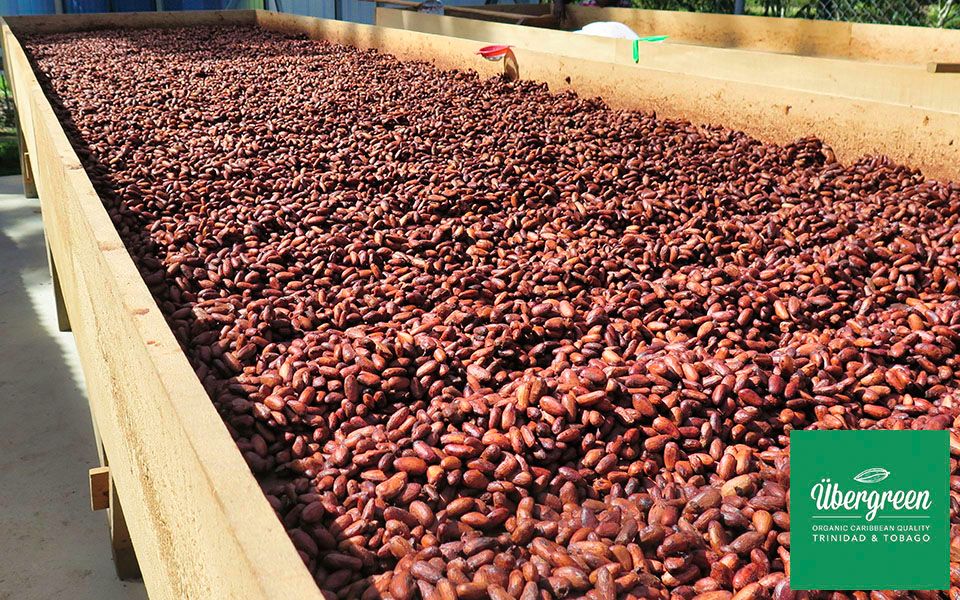 Information About the Beans/Pricing
Fermented and sun-dried Trinitario cacao beans from a single origin, San Antonio Estate in Gran Couva, Trinidad & Tobago. Gran Couva is renowned among cacao origins around the world and has been consistently awarded for its beans.
The beans are USDA organic-certified by CERES and are sourced directly from origin. Estate owner and manager, Richard de Verteuil, invested in a modern post-harvest facility during the conversion to organic certified operations. The estate spans approximately 110 acres and produces between 3-4 metric tons of cacao beans per year as well as different varieties of bananas, mangoes, avocados, and coconuts.
The exposure to, and sustainable use of, organic matter from fruit trees on the estate for over 70 years is reflected in this unique cacao flavor profile, which evokes bright fresh fruit and browned fruit notes, which are accompanied by fruit acid and mild acetic acid in a pleasant balance.
Cut test photos, an organoleptic evaluation, and pricing information can be found at the page below. Small quantities are available for sampling upon application.
Interested in Learning More, Sampling, or Purchasing?
---