Instruction manual for FBM Prima 10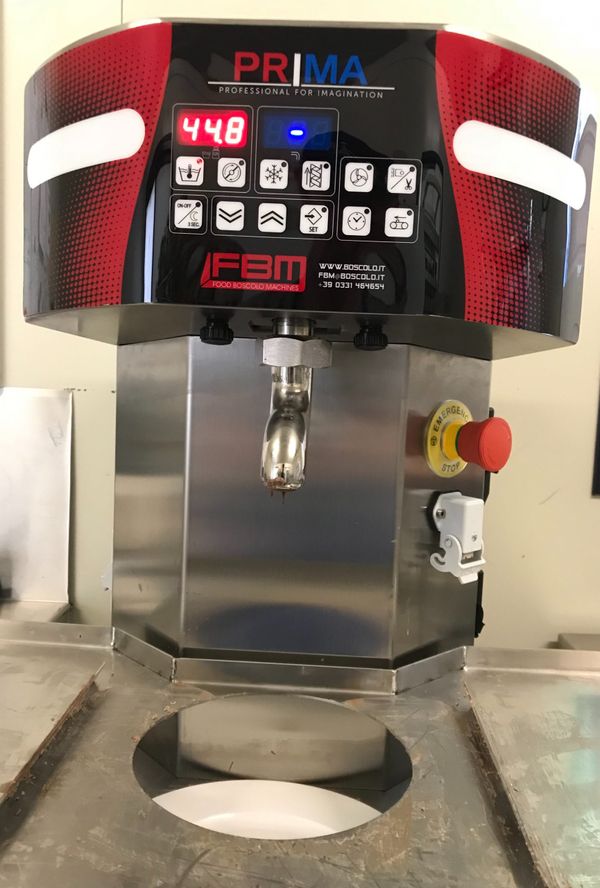 Does anyone know where I can get an instruction manual in English for my brand new Prima? The photocopied pages that come with the machine are roughly translated from Italian and aren't very clear. When the machine displays words like Coc, Ris, Ten etc I'm scratching my head.
---
Archived Comments
---
I have a prima and two auras. One of the auras is giving me a ton of issues. I've replaced the relays like 5 times. Now it won't go to down to the cooling temperature. Its not the gas. It's not the starter which I already replaced. Now we are starting to think it's the condenser. Since the machine comes from italy, I have to get parts here. Has anyone else had this issue. Also, if i have to replace, can someone suggest another machine that is perhaps made in the US so I can get parts
---
hi there,
I'm just trying to find some more information on that machine, as i want to buy one..
any manuals available in electronic format? the sheet I've got from Boscolo is very basic.
also your experience would be very helpful..
many thanks
Franz
---
@steve13 –
When you go into setup mode, each time you press the Set button you cycle through the various options in the menu. When you arrive at the option you want to change you use the up and down arrows to make the changes.
Ris – set the melting temperature in the working bowl
Ten – set the cooling temperature
Coc – set the speed of the tempering auger (if you did not purchase the option it will not appear)
What other items are you specifically looking for help with?
---
Yes that's right. Thanks very much for your help.
---
@steve13 – I have a number of things that can help and I will send them via email. I will confirm with FBM some things as well. The abbreviations you are referring to are when you are in setup mode, yes?
---
---
Hi DiscoverChoc – thanks for reply. I'm in Maleny, Australia and just got the machine and fired it up a couple of days ago. I'm gradually working it out but an English manual would certainly help. Do you have anything that can be sent electronically?
---
@steve13 – where are you located and when did you get your machine? I have a lot of what you are looking for.
Ris – heating
Coc – screw/auger
etc.