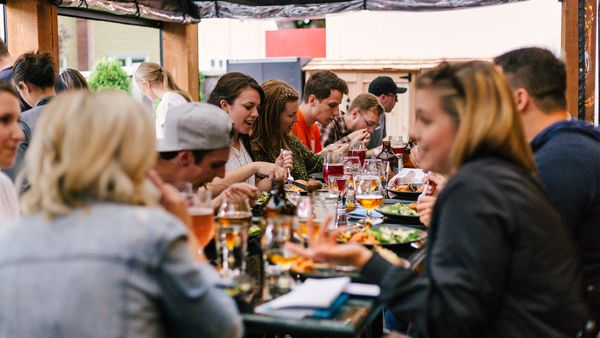 ChocolateLife Memberships
There are three levels of membership on TheChocolateLife; Free, Monthly, and Annual.
When you become a member of TheChocolateLife, you're joining one of the oldest independent online communities dedicated to exploring the worlds of cocoa and chocolate. Founded in January 2008, TheChocolateLife has counted well over 10,000 members from more than 160 countries on 6 continents since its founding.
Benefits of a FREE Membership
The primary benefits of your free membership are:
The ability to comment on any post. This includes the ability to react using a selection of emojis.
You'll receive email updates when when new stories are posted – in fact, the full story gets delivered directly to your email in box!
Note: Even with a free membership as you browse TheChocolateLife you may notice that some stories are tagged "Members." These can only be viewed by paid members.
The Benefits of PAID Memberships
After over a decade of providing 100% of the content on TheChocolateLife for free, life in the time of COVD has forced me to rethink the policy of giving everything away for free.
Memberships provide many of the benefits of Patreon without having to set up a separate Patreon account. A Paid memberhip in TheChocolateLife helps support the activities and mission of site.
$5 Monthly Membership Benefits
The benefits of the free Membership plan, plus ...
◉ Access to all content (public, free members, and paid members-only).
◉ Contribute original content to TheChocolateLife by requesting a staff contributor account.
◉ Invitations to members-only AMA (Ask Me Anything) sessions.
◉ Members-only email newsletters.
If you are already a Free member (and you are signed in) click here to become a Monthly member now!
$150 Annual Membership Benefits
All of the benefits of the $5 Monthly Membership plan, plus ...
✔︎ Annual-members-only email newsletters.
✔︎ Invites to 'Annual-members-only' AMA sessions.
✔︎ A one-hour private one-on-one consulting session ($120 value).
✔︎ Discounts on additional consulting services ($100/hr on 10+ hours).
✔︎ One full ChocolateWire press release ($49 value) and 20% discounts on additional releases.
✔︎ 4x 'For Sale' classifieds with a value of US$350 or more ($10 value each).
If you are already a Free member click here to become an Annual member now!
Have a Question About Memberships Before Signing Up?
Please send an email to member.support@thechocolatelife.com.
---