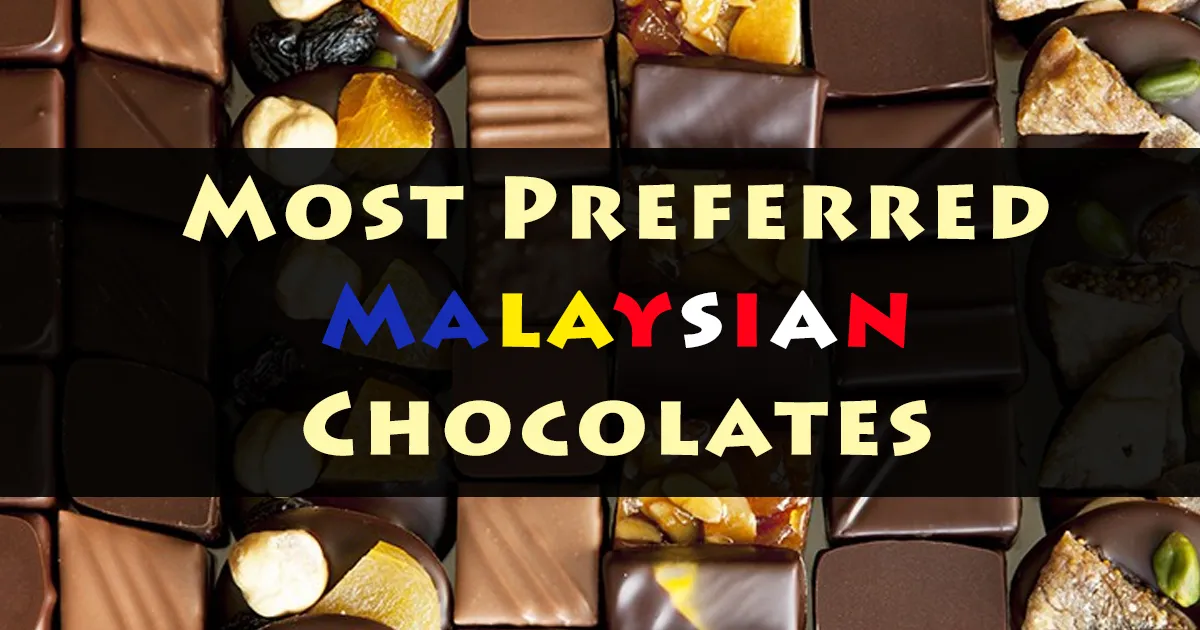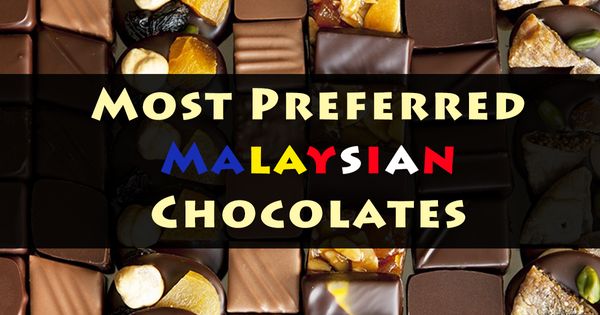 Most Preferred Malaysian Chocolates
Malaysians aren't just responsible for catering to one-third of the world's demand for rubber but are also connoisseurs of the chocolate witnessed by their innovative packaging and creative Chocolate Designs that blow the mind. And this comes naturally because of their love for chocolate. Let's take a look at a list of local chocolates celebrated in Malaysia.
Marble-like dome-shaped chocolates that are so perfectly evened out and glazed could be used as mirrors to check the reflection. And their packaging, you wonder? Top class! The store you ask? A simple yet classy black and white themed interior with marble countertops to go with the interiors. This place matches the premium quality that oozes out of each little domed chocolate, that they allow you to sample with a toothpick.
Chocolate Concierge:
Pyramid shaped chocolates that look like the ~~Sydney Opera House~~. If the Sydney Opera House was illuminated by the colors of the chocolate and highlighted by the bright colored hues on the lateral edges of the triangular pyramid. These aren't the only variety of chocolates that the ~~Chocolate Concierge~~ offers. They also have chocolate bars that look like they've just been purchased from the museum of abstract art. Brilliant strokes of color laden across the surface of the chocolate bar that not only soothes your appetite for some good chocolate but also fills your appetite for good art. They must hire some top-notch artists to get their chocolates made or their chefs must be multi-talented. Whatever it is, they intend to add to their collection of highly creative chocolates and we are in no doubt looking forward to more of their appealing Chocolates with complex designing.
Cocoraw:
16 varieties of chocolate cubes created to infuse flavors from locally produced ingredients such as the Gula Melaka and Teh Tarik. A simple homegrown company which is straightforward in its approach of providing locally inspired flavors of chocolates using the vessel the Japanese call "Nama" chocolates, a creation of the Japanese chocolate manufacturing company called Royce'. Chosen so it would compliment the locally influenced flavors.
Lavand:
Lavand stands for customization; they believe in the saying, "beauty is in the eye of the beholder." With the use of the finest quality of raw materials and the freshest ingredients, they make chocolates whose taste would knock you out of your senses. To top that, they have given each and every customer the privilege to be the boss of how they want their chocolate. Gourmet and customizable, what more can a person with a sweet tooth want? They specialize in Turkish delights such as Nougat, Baklava and Dragée and a few more varieties of fine chocolates made with Swiss couverture and this range of chocolates offers milk, dark, white, sugar-free and organic options. They also offer seasonal delights and currently have a range of confectioneries that are part of Eid celebrations.
Francestle Confectioneries:
Francestle Confectioneries, established in 2009 manufacture a wide range of chocolates under various different brands and also provide OEM, contract manufacturing and private label services to their customers as per their requirements. Some of their chocolate varieties are dragées, Tiramisu chocolates, Truffle chocolates, moulded chocolates, center-filled chocolates, mini chocolates, chocolate bars, fruit chocolates and so on under different brand names such as Alfredo, Bernique, Checkers and D'Cocoa. Their priority is to deliver quality products as per the demands of their customers.
---
Archived Comments