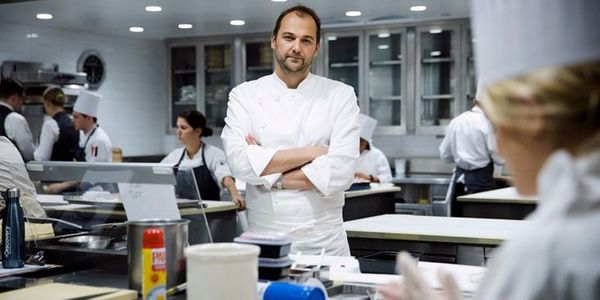 NYTimes - A Renowned Chef's Advice for Beginners
I think this comment, among many others, is directly applicable to people thinking about getting into chocolate – and a lot of current makers could learn a lot from this, too:
Cooking is a craft. To learn a craft, it's not about creating at first. There is a right way to do a consommé, a stock, searing meat, or making an omelet. Every great chef starts by being a great craftsman – making that perfect omelet or making that perfect roast chicken. And then at some point creativity becomes a part of it. You start from a place of rules, and then you start breaking them.
Substitute "chocolate maker" for "chef" in the above quote. Emphasis added.
Read the entire article.
---
Archived Comments
---
I also agree and this applies pretty much to ANY talent you want to develop, in or out of the culinary world. There's no substitute for the time and the persistence. Too bad that the negative aspect of our high-tech world conditions us to have immediate gratification. Sometimes people think they deserve an award simply for working hard, but, laudable as hard work is, it doesn't, and shouldn't be enough to guarantee an award. Good chocolate should be recognized for its taste but also that a lot of dedication, hard work — including failed attempts — is what produced that taste, not just the right beans.
---
I agree wholeheartedly – especially about the comment related to career focus. We just posted a production worker position and received 575 resumes for it! There were so many talented culinary school graduates it wasn't funny. However I never hired a single one of them because every resume was a train wreck of short 4-6 month stints at restaurant after restaurant. If I am going to spend my valuable time teaching someone how to work in my business, then I want to know they are going to be there for a couple of years. I can teach anyone how to temper and work with chocolate. Hell, I'm sure I could train a monkey to do it. It's not rocket science. The guy I hired was a young (26), enthusiastic guy whose last position was a 6 year stint making pizzas at Papa John's. He's been with us a month now. He's challenged every day, has a lot to learn, but is doing just that, and in learning is becoming a very valuable part of our team. I definitely made the right choice.