Profile: Fruition Chocolate Works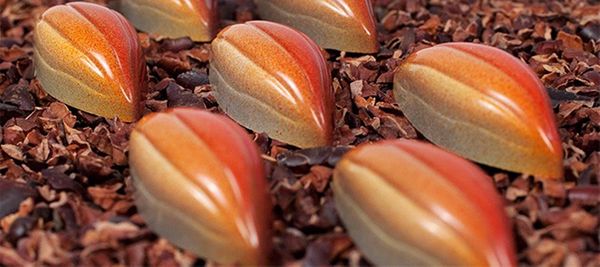 Fruition Chocolate Works is a small batch bean-to-bar chocolate workshop located in the Catskill Mountains of New York. With meticulous attention to detail, they slowly roast and stone grind carefully selected cocoa beans to accentuate their inherent flavor.
Bryan Graham is the founder of Fruition Chocolate Works and Confectionery. From a young age, Bryan has been passionate about both chocolate and food. He attributes his interest in the field of baking and pastry to his grandmother, an outstanding baker. Through visits to her farm in upstate New York, Bryan learned how to pick perfectly ripe ingredients, and how to transform them into pies, tarts, jams and jellies in the old world tradition only a grandmother can teach.
At the age of 16, Bryan began an in depth study of food through a mentor program where he became a baking and pastry apprentice at the renowned Bear Café in Woodstock, New York. Within the first week of working beside Executive Pastry Chef Heather Haviland, Bryan confirmed his love for pastry. After showing true commitment and dedication to the Bear Café, Bryan was offered a permanent position as Assistant Pastry Chef at the Bear Café. At age 18, he was promoted to Pastry Chef. Five years later, Bryan decided to continue his education at the Culinary Institute of America in Hyde Park, New York. He completed his externship with Jacques Torres in NYC.
However, it wasn't until Bryan made chocolate from bean to bar with Chef Peter Greweling that an interest in the history and science of chocolate and confectionery was sparked. Since, Bryan has educated himself on the science, technique, and craft of handmade chocolate.
—
Website
Phone: +1 (845) 657.6717
Email: chocolate@tastefruition.com
---
Archived Comments