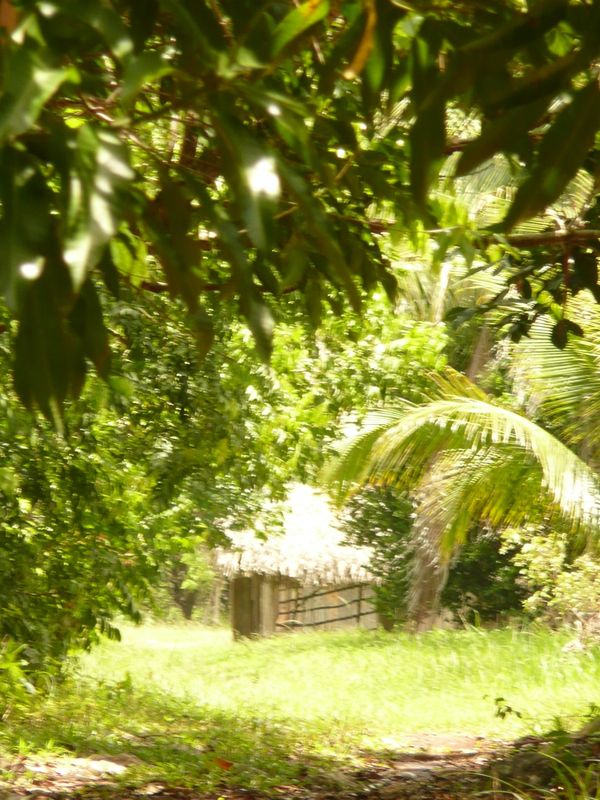 SOLD: 640-acre Farm
Located in the Toledo District in southern Belize this one square mile (640 acres) of fertile farm land and pristine tropical rainforest is located less than 3.5 miles from the Southern Highway along an all-weather road. 
This property features 200 acres of mature Valencia Orange Trees, 200 acres of previously cleared agricultural land, and 240 acres of pristine rain forest. A large artesian spring flows out of the limestone near the homestead and runs through the property forming a tributary to the nearby Moho River. A Maya type caretaker's home is located approximately 100 yards from the spring and is surrounded by natural rain forest.
​The farm is located in the middle of the cacao region of Central America. Cacao is indigenous to this area and many growers are located here. It is fast becoming a center for cacao. There is great potential for a large cacao growing operation here at this farm. 
On the house site are three varieties of bearing coconut palms, a stand of sour-sop, an assorted variety of mangoes, avocados, cashews and other bearing fruit trees. Electricity is hooked up to the property and the farm is being sold with two diesel tractors and some equipment. Punta Gorda Town is located less that twelve miles away and has all the modern day conveniences such as banks, schools, stores and entertainment. With half of the property already developed and the year round water supply, this is a incredible opportunity to own a farm with great potential in this remarkable area of Belize. 
There are many possible uses for farm:
Of the 640 acres approximately one third is in citrus (Valencia oranges 17 years old) with another one third comprised of flat fields suitable for commercial cultivation and one third rainforest with cacao cultivation being deemed excellent as per a determination from a leading cacao company in the area.
Cacao growing: Toledo District is in the epicenter of the indigenous cacao region. Cacao originated here with the early Mayan civilization and is still grown here with several organizations and many farms growing and marketing cacao.
Artesian Bottling plant: The farm is home to an unusual and large artesian spring which boils out of the lime stone rocks and forms a large limestone pool with a sandy bottomed pool. It pours forth out the side of the pool forming a creek which meanders through therain-forest for about one mile toward the Moho River.  
Spa and Eco tourist lodge: With the large artesian spring and creek meandering through the rain-forest surrounding the spring as well as the Mayan Mountains in the front and the proximity of the farm to the surrounding forests and pristine area of Southern Belize this property would make an excellent buy for an entrepreneur to put in a resort. ( The Cotton Tree Lodge is only 1 mile away-see their website for info)
Other Crops:
Besides cacao citrus, pineapples, mangos, rice, orchids, teak and other exotic hardwoods, cashews, sugar cane, carambola, soursop, chile peppers, papayas, bamboo, tropical plants for trade and many others will do very nicely on the flat fertile fields. ​
---
Archived Comments