TCL LIVE | Pairing Event Review: Chocolate & Whiskey
Episode 129 of #TheChocolateLifeLIVE is LIVE from 10:00 AM PDT / 1:00 PM EDT on Friday, August 18th.
Watch on my LinkedIn profile.
Watch on TheChocolateLife page on Facebook (live event).
---
Episode Overview
In this episode, I will be reviewing a chocolate and whiskey pairing event I co-hosted for Speakeasy members at the Founding Fathers Collective here in Prescott.
For the event, four whiskeys and four chocolates – all made right here in Arizona – have been selected.
The Whiskeys
Whiskey Del Bac – Classic (@ 92 proof)
Whiskey Del Bac – Dorado (@ 92 proof)
Whiskey Del Bac – Old Pueblo (unaged white spirit @ 90 proof)
Whiskey Del Bac – Sentinel (95% Rye @ 92 proof)
The Chocolates
Stone Grindz – Ancient Ecuador (@ 85%)
Stone Grindz – Wild Bolivia (@ 70%)
Orinoco Chocolate Co – No3 Blend (Venezuelas @70%)
Orinoco Chocolate Co – Piaroa (Venezuela @ 60%)
---
Event Format
I prefer to demonstrate my process, not the results of my process. Therefore, I am going in cold. I will not have tasted any of the four whiskeys in advance and I have tasted only two of the four chocolates.
The approach I will use is the one I call "3 & 1 and 1 & 3."
I will first pair a bracket of three of the whiskeys with one of the chocolates, and for the second bracket I will pair three of the chocolates with one of the whiskeys.
💬
I will explain the reasoning behind the process – and how it went for this pairing, which will be for twenty guests – during the live stream.
I will also share the brackets during the live stream – but you might want to visit the respective websites for Del Bac, Stone Grindz, and Orinoco to learn more about the whiskeys and the chocolates and guess at my brackets from the descriptions.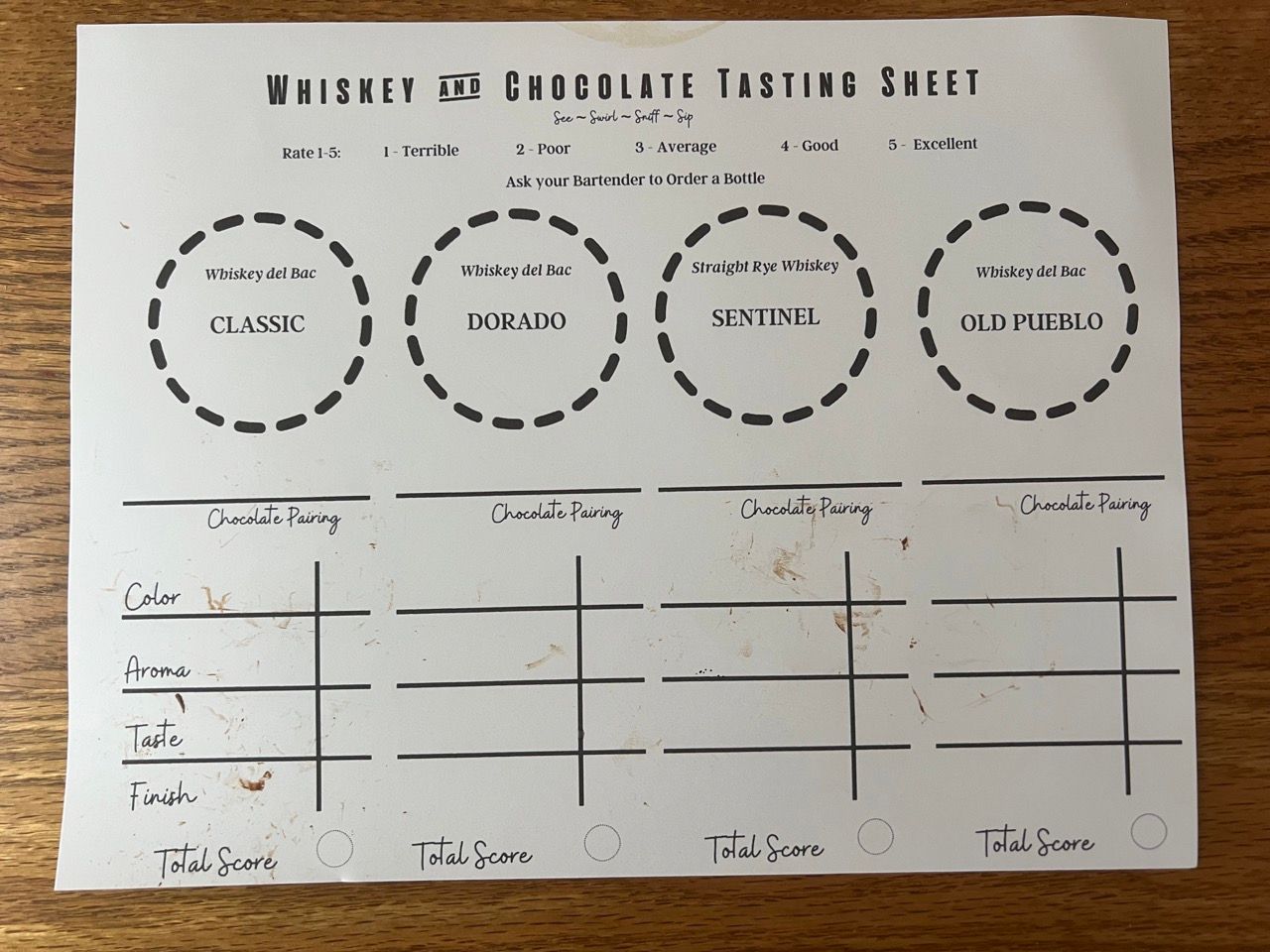 ---
Contribute!
I will respond to questions and comments during the live stream
If you want to share your thoughts with me here on TheChocolateLife before the live stream begins, add them in the comments below.
💡
Not a member? You must be a member to comment. Click the Join button to become a Free or Premium member.
And please don't forget: Like. Comment. Share. Subscribe!
---
Hashtags
#pairing #whiskey #whisky
#chocolate #craftchocolate #cacao #cocoa #cacau
#TheChocolateLife #LaVidaCocoa
---