The Week in Cocoa and Chocolate - Aug 24-30 2019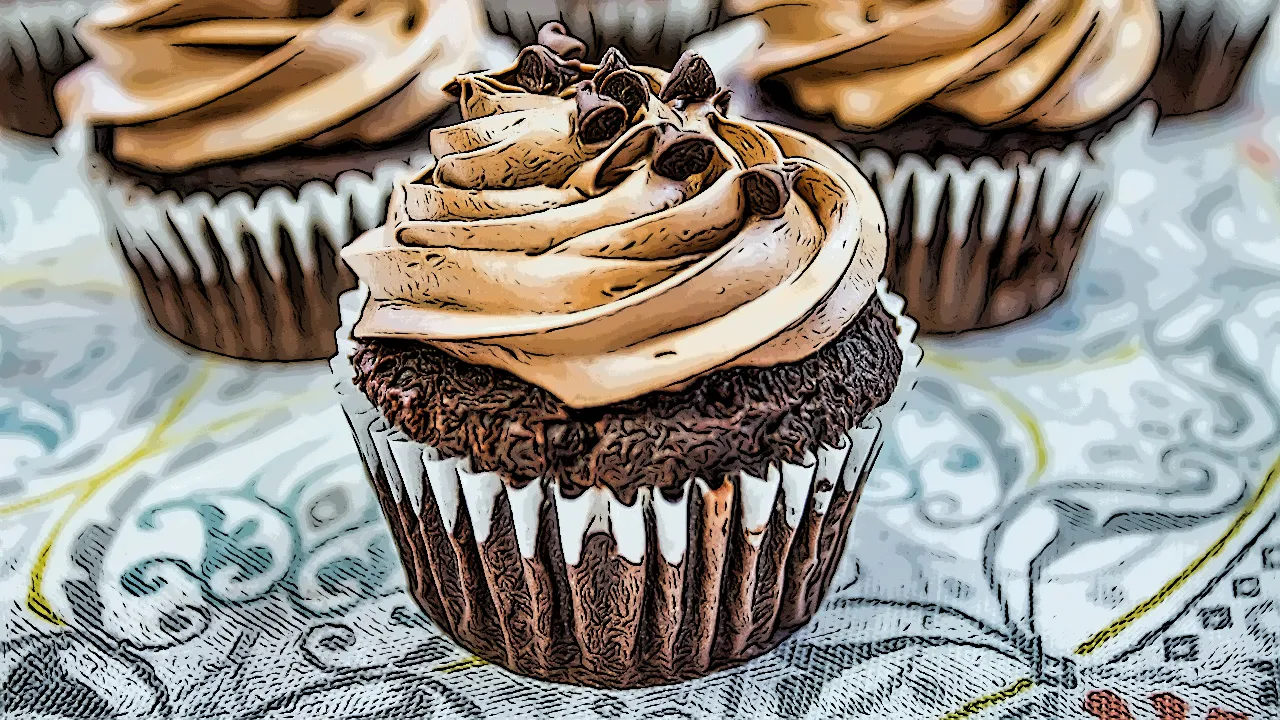 Disclaimers: 1) The day does not represent when the story was originally published, it's when it came to my attention. 2) I may or may not have done any fact-checking or additional research. 3) DMCA/Fair Use/Parody alert: all opinions expressed are my own.
This Week's Hot Byte!
Mast Brothers Exit Brooklyn, For Now via Eater.
The bros closed the flagship Williamsburg store and apparently is also taking its factory upstate to Mount Kisco in Westchester County, and plan to re-launch in September 2019. (I heard from a local the move to open a factory story in Mt Kisco has been in the works for a while, I did not know it would be accompanied by shuttering the Williamsburg location.)
This is after the closure of both the London and LA factory stores since the kerfuffle of 2015.
A new Brooklyn store is in, well, store, but a company spokesperson declined to provide details on where or when. To quote Jerry Garcia, "What a long strange trip it's been."

Saturday: New Chocolate Hazelnut Chewbacca Cupcake Roars into Disney's Pop Century Resort
From the article, "Another day, another new specialty cupcake has arrived at Walt Disney World!" From the description, the cupcake is comprised of chocolate cake filled with chocolate hazelnut spread and the whole thing is topped with chocolate hazelnut-flavored frosting which in turn is garnished with two small chocolate straws and gold glitter. Whew.
Hot Take:
I want to know one thing right away: is the texture of this cupcake chewie? (groan … but I could not resist as the headline uses the word roar.)

This is an impossible crossover between the Star Wars Universe and the actual real universe we live in. Wait, is the real universe even the universe Disney occupies?

Does anyone actually know if chocolate exists in the Star Wars canon? Does Chewie even like chocolate?

I am guessing not as the stories are set in a galaxy far far away and a long time ago. I know that some fans say they don't want to live in a universe with Star Wars …

… but I would not want to live in the Star Wars universe without chocolate. If it did/does, I betcha I could/can eat one of these in less than 12 parsecs.
You can read about it at Walt Disney World News Today. I was going to link to the article and include a photo of the cupcake in this story, but I don't want lawyers for the House of Mouse to come after me.
Sunday: The Caribbean Fine Chocolate Industry Is About To Explode
"There is a revolution taking place!" exclaims Machel Montano. To hear the Caribbean's most eminent soca star gush about the revival of the Caribbean cocoa industry is nothing short of infectious. Trinidad and Tobago, Montano's homeland, has been experiencing a steady comeback after a century of progressive decline in cocoa production— from 30,000 tons per annum to less than 500 tons— and the musical icon is deeply invested in taking the industry back to its original glory.
Hot Take:

It's a great story but the author makes a hash of some history and facts. Not that I blame the author (too much), it's a part of the overall challenge facing modern meda – a dearth of fact checkers. Authors are taking too much at face value because they don't have the experience and background to know where to challenge assertions.


Trinitario, an exclusive variety of cocoa that was conceived in Trinidad during the 18th century. Fact Check: Trinitario is the generic name given to hybrids of Forasteros and Criollos first deliberately crossed in Trinidad.


Trinitario is the world's most exclusive cocoa hybrid— and one of the rarest— representing only 5% of all cocoa. Fact Check: There is no one exclusive Trinitario variety – there are hundreds if not thousands in gene banks and in commercial production.

Another 5% of the world's cocoa production belongs to Criollo, the finest pure cocoa in the world. Fact Check: Genetically pure Criollos are far rarer than 5% of production. 5% would be 200,000MT. I would be surprised if the annual production of genetically pure criollos came close the current total production in T&T, which the article states as 500MT.
Read all about it in Forbes.
Monday: 'Tenderly produced' chocolate: misleading product competition opens
Animal rights lobby group Wakker Dier has nominated five candidates for this year's most misleading product award, including 'tenderly produced' milk chocolate from Milka. From the article, "The 'tenderly produced' Milka chocolate is made from milk from cows which have to have a calf each year which is then taken away from the mother immediately after birth."
Hot Take:

Any one who has followed me at all knows that I am not a fan of misleading or disingenuous marketing language. Tenderly produced seems to be calculated to give consumers the impression that the milk comes from humanely-treated (if not contented) cows.

Because nothing says tender more to me than separating a calf from its mother immediately after being born. Of course, there's no way to know what's going through mama cow or baby calf's mind, but the average person would almost certainly not call this parting tender.
Read about the award at the news site DutchNews.nl. I will keep a lookout for which of the nominees received the coveted (?) award.
Tuesday: It's Official, A Giant Chocolate-Everything Festival Is Coming To Miami This Winter
Fairchild Tropical Botanic Garden is holding its 14th annual International Chocolate Festival in Coral Gables, FL in late-January 2020. The upcoming event will feature chocolate plants you can take home, a ChocoSpa, and a chocolate fountain spread out among stations that include a ChocoWalk, ChocoFacts, the aforementioned ChocoSpa, and a ChocoBeer Garden.
Hot Take:

While the organizers promise giant chocolate-everything, I am pretty confident they won't actually be serving everything chocolate. (Ref llast week's roundup where I discuss pickle-stuffed chocolate-covered Oreos.) A tiny quibble you may say, but that's part of the schtick.

Festival-goers can purchase a chocolate-scented orchid in addition to a cacao seedling, and that is very cool.
Learn more about the festival at the official International Chocolate Festival website.
Thursday: The flavor of chocolate is developed during the processing of the cocoa beans
From the article, "Just as we have seen an increase in the number of microbreweries making specialty beers, the market for chocolate has also developed, so there are more high-end chocolate manufacturers who are trying to stand out by fine-tuning the taste and making several different varietals. Therefore, there is a need to know how you can address this during the processing of the noble cocoa."
Hot Take:


Nothing this article reports is new news. It's research confirming what we profressionals already knew.

I do take exception to some loose language. High-end chocolate makers are not "making several different varietals" though they may be making chocolate from different varietals.

We also know there are more than the three basic "varietals" mentioned. Withing the Trinitario group are hundreds of varietals in widespread production. Many of the illustrative photos in the article were taken at the Ingemann facility in Nicaragua (where I have visited and held classes many times), where they tend to use terms like acriollado and neo-criollo to group their proprietary names (Rugoso, Nicaliso, Johe, Chuno, etc.) recognizing they are in fact hybrids of ancient criollos and forastero genetics.

Language is a challenge. The industry has spent more than 30 years and millions of dollars and Euros promoting the trinity of Criollo, Trinitario, and Forastero and that is going to be difficult to change even though we know it to be wrong.
University of Copenhagen as reported at PhysOrg.
Friday: How much should a chocolate bar cost?
Johannes Schorling from the Make Chocolate Fair campaign says a power imbalance in the cocoa industry is leaving millions of farmers short-changed. Starting at 00:13 in the video, "A fair price definitely needs to be a lot higher than what is currently being paid …"
Hot Take:

Well, duh.


The issue I have with this video is that immediately after the statement above Mr Schorling starts talking about the price of cocoa and he focuses on Ghana where, as he points out, the farmer is paid a significant discount to the world market price of the government's regulation of the cocoa sector.

And kudos goes to clearly explaining that the farm gate price the farmer receiveds needs to be higher than the market price and that the reasons why the price is what it is are complex and rooted in a historical context that reaches far back into expansionism and economic imperialism, not just the more recent globalization of trade.

However, the focus of the interview is on the price of cocoa and factors that lead to low prices for cocoa without any attempt to proposa

What the interview does not do is actually try to answer the question presented in the headling, which is how much should a chocolate bar cost.
Watch the video. and add a comment letting us know what you think the cost of a chocolate bar needs to be.
More Stories to Ponder
Man Imprisoned For Buying 42 Pounds Of THC-Chocolate [in 2014] Presses For Clemency (at WBBM780.com). Quotable: "Kane County prosecutors accused [name] of being a drug dealer. [Name's] lawyer … says his client ordered the THC-laced chocolate solely for his own medicinal purposes." As a Douglas Adams fan I cannot not comment on this story. 42 is the answer to the Ultimate Question of Life, the Universe, and Everything. So 42 lbs of THC-infused chocolate has got to be the answer to something.
British woman says, "I've shed 9st after snacking on chocolate at 1am, 2am, and 3am left me with Type 2 diabetes" (at The Sun). Quotable: "Chocolate was my best friend. I used to eat family Galaxy bars, tins of Quality Street and Roses. I'd wake up at 1am, 2am, and 3am to tuck in." [Note: 9 stone is about 125 pounds. The article says the woman's diabetes is now in remission and that she is off medication.]
Chocolate Interferes With THC Testing, Making It Hard to Measure the Potency of Edibles (at Gizmodo). Quotable, "Your next chocolatey pot edible could be more or less potent than labeled, new preliminary research suggests. It found that chocolate-based products can sometimes provide inconsistent lab readings on the amount of THC found in them."

And that's it for this week, folks – Chocolate News that's fit to make you think. Maybe? Please comment below and let me know about any interesting news you think I may have missed.
---
Archived Comments