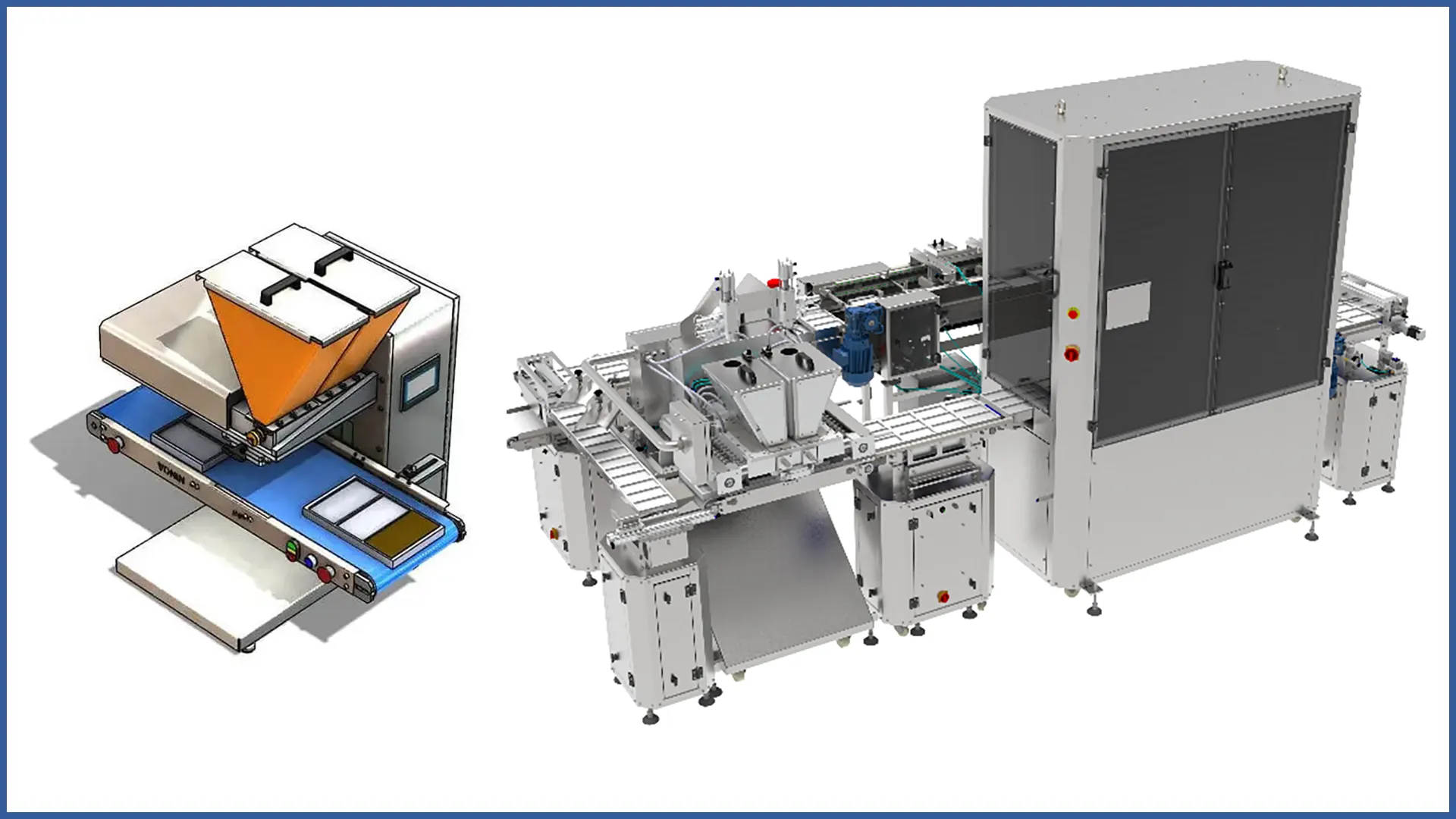 TheChocolateCo-Op | One-Shot Depositors and Bar Molding Lines
When you're looking to turbocharge your bar production, TheChocolateLife is your trusted source for equipment, facility design, ingredient sourcing, and more.
You're looking to take your bar production to the next level.
You need better productivity and, more importantly, improved cavity-to-cavity and mold-to-mold dosing accuracy. You also demand competitive price performance because you're looking carefully at ROI.
Plus, you'd like the flexibility to produce a wide variety of products, not just solid bars.
➡️
A one-shot depositor could be just the answer you're looking for.
Ranging from an extremely compact manual machine with two nozzles that can deposit up to 24kg/hr, through fully automatic three, five, and twelve-nozzle machines with optional linear vibrating conveyors, to a complete captive line for standard 275x175 molds that features a pneumatic depositor, a vertical cooling tunnel, de-molder, and auto-return of empty molds, TheChocolateLife, through its relationship with Cacao Consulting, now offers options that meet a wide range of production requirements and budgets.
➡️
Not quite sure you need a one-shot? Conventional pneumatic depositors are also available.
---
Do You Need Tempering? Enrobing? Flow wrapping?
The Chocolate Co-Op also has options when it comes to cost-effective continuous tempering solutions from 5kg (for the two-head one-shot or flood and scrape applications) to 10kg, 30kg, and 50kg models for the larger one-shot machines and other applications.
Want a melting tank to front your tempering machine? The Chocolate Co-Op has you covered.
And speaking of covering, if you need an enrobing line (and cooling tunnel) or flow wrapper, The Chocolate Co-Op offers those as well.
---
Need a Custom Piece of Equipment or Line?
The Chocolate Co-Op, through its supplier relationships, can help you there as well.
---
What About Training and Service?
Training in the effective and efficient use of the one-shot machines and flow wrappers The Chocolate Co-Op represents is available at the Cacao Consulting factory in Prescott, AZ.
The Chocolate Co-Op also serves as the first line of customer service for all the equipment we sell, never leaving you to have to deal with a manufacturer that may be many time zones away and whose native tongue might not be English.
---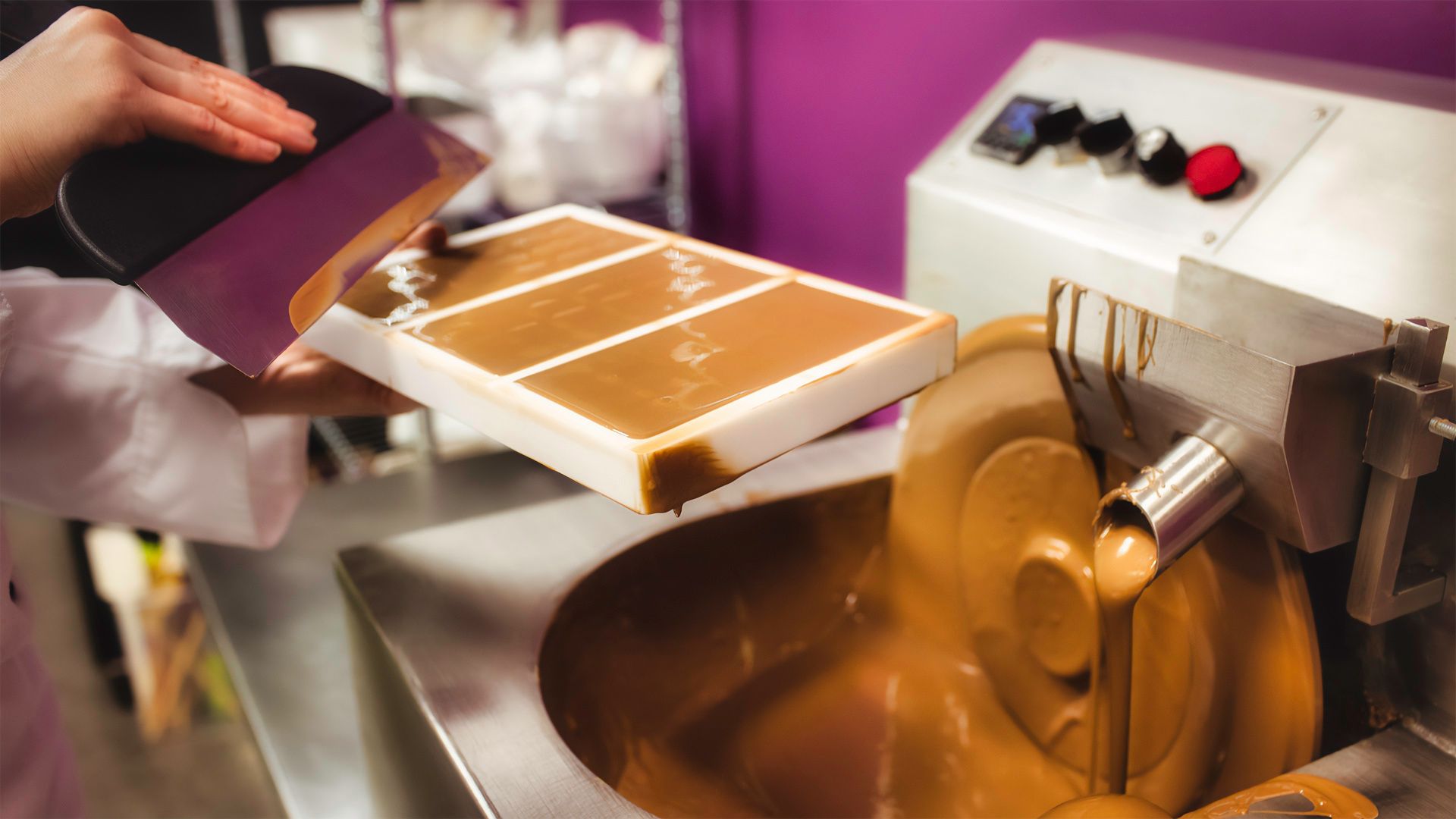 About TheChocolate Co-Op ...
The Chocolate Co-Op focuses on finding equipment suppliers that can deliver the quality and performance your business needs at prices that are more affordable than the most popular European brands.
Interested?
Contact TheChocolateLife to set up a free 30-minute consult call to see how we can help you take your business to the next level.
➡️
ChocolateLife Premium members on annual plans get additional benefits when purchasing items listed in The Chocolate Co-Op (make a purchase and your membership can be FREE).

Not a Premium member, yet? Click a Join button and sign up today!
---