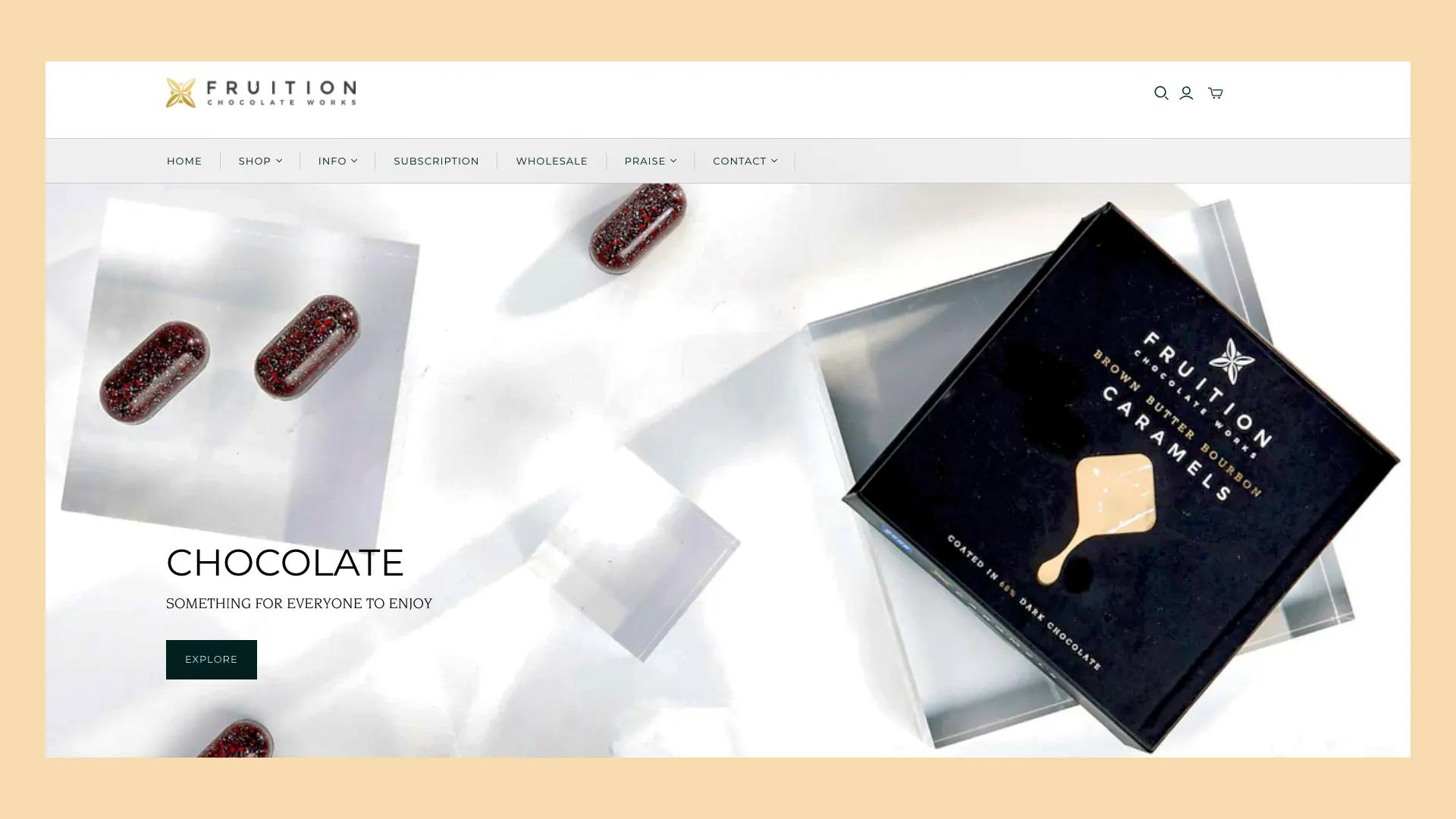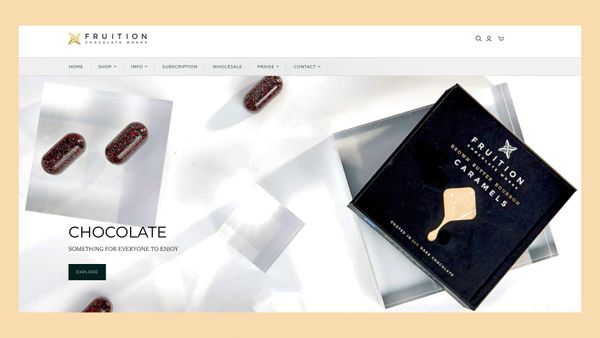 TheChocolateLife::LIVE – Bryan Graham / Fruition Chocolate Works
Episode 41 streams LIVE worldwide from Brooklyn, NY starting at 12:00 EDT on Tuesday, May 17th.
I have long been a fan of Bryan's and Dahlia's – and their team's – work and have made the pilgrimage from the Sound Shore side of Southern Westchester Country to Shokan, NY on at least a half-dozen occasions (it's alway an occasion to visit) over the years. I prefer taking the scenic route – The Road to Fruition – which means driving up the eastern side of the Hudson river, crossing over via the Kingston/Rhinecliff bridge. Apparently there is such a thing as an Ashokan Reservoir, but I have never seen it once IRL, not even peeking through the trees.
What else to do if you visit the Shokan area? Breakfast at the Phonecia Diner and a stroll around downtown Woodstock, for starters. No matter the time of year it's beautiful, not just during the fall colors season.
When talking about the work itself it's hard to know where to even begin. The Bourbon Brown Butter caramels made with locally produced bourbon?  The Brown Butter milk and other flavored bars? The single-origin bars? Or, OMfG, the crack nuts? (Not crack literally, but just as addictive.) Panned corn nuts dusted in jalapeño powder. It takes all the willpower I possess not to finish an entire jar in one sitting. I almost always fail and hate to share, I am not ashamed to admit.
Unlike most small chocolate makers, Bryan has culinary experience and formal education, graduating from the Culinary Institute of America (Hyde Park). In this episode of TheChocolateLife::LIVE we'll take a look at the evolution of Fruition Chocolate Works.
Live Stream Links
Participate on TheChocolateLife on Facebook
Participate on LinkedIn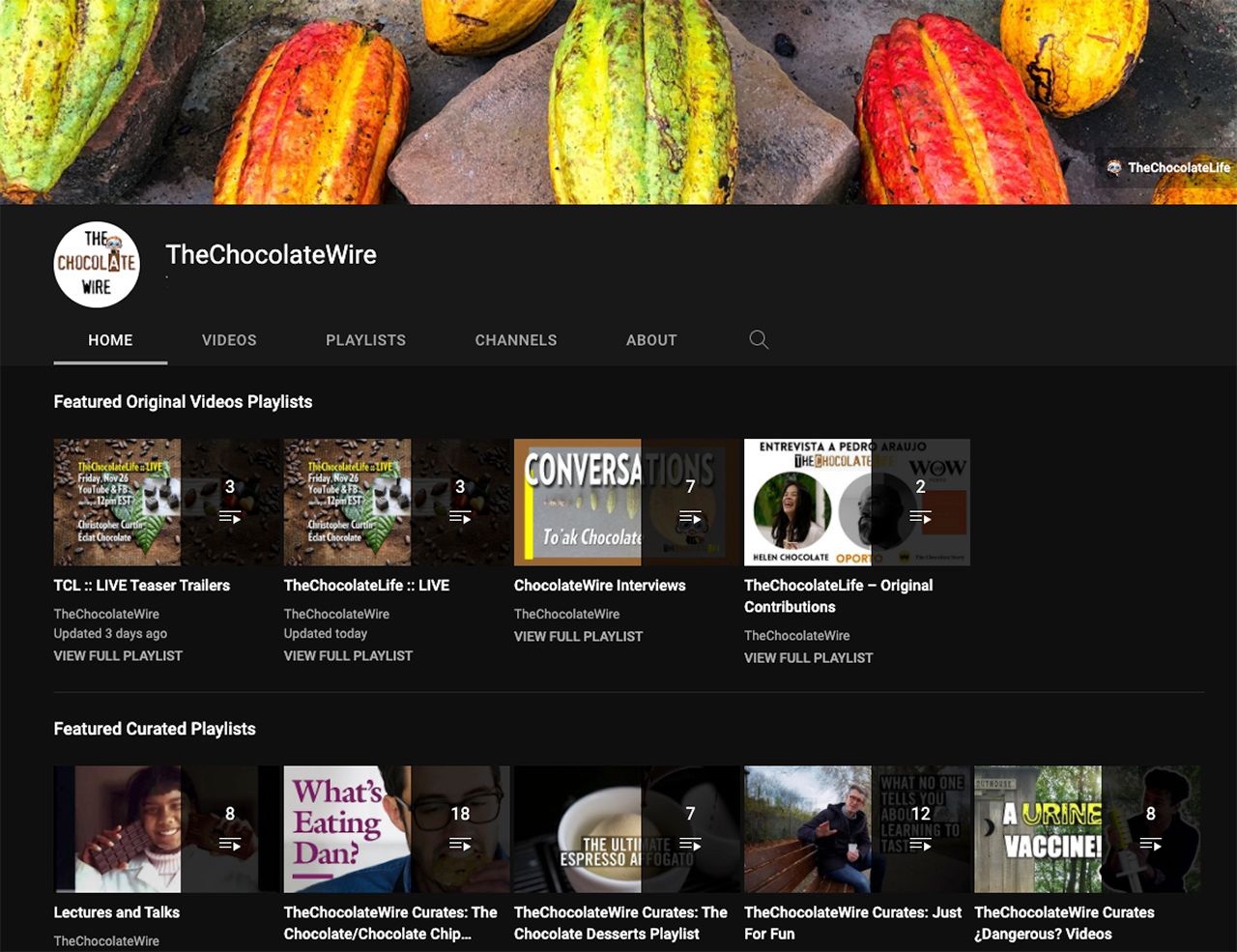 TheChocolateLife::LIVE on YouTube
Don't forget to Like, Comment, Share and SUBSCRIBE to grow the channel's audience and get reminders of upcoming live streams and more. You can also rate the channel here for other members to see.
Visit the YouTube channel
---
💡
Have thoughts to share or questions to ask?
Leave them in the comments.