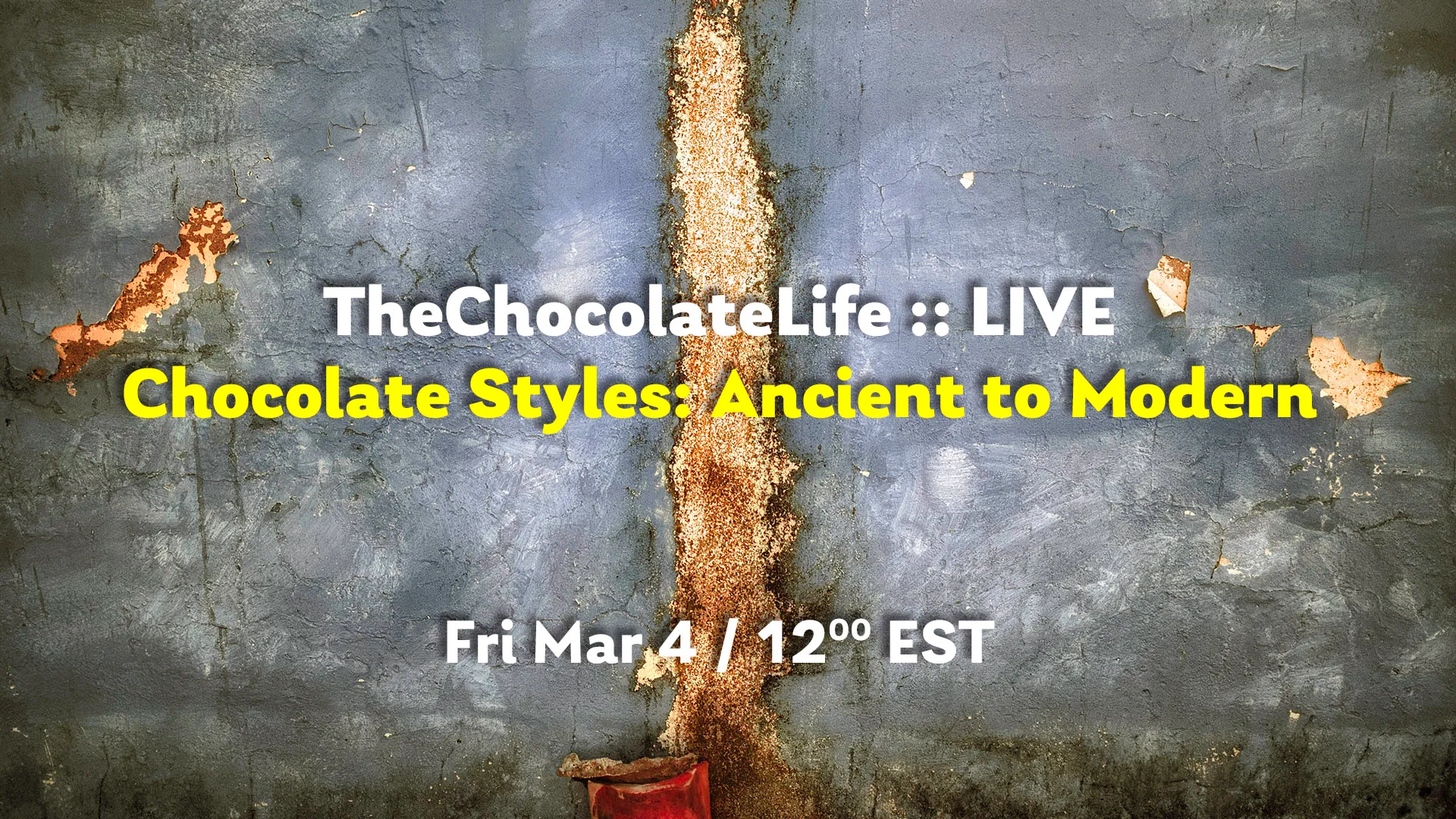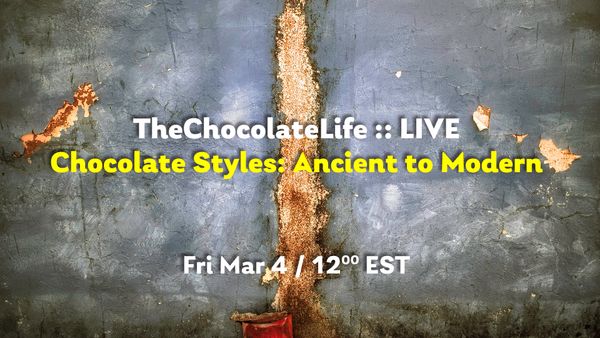 TheChocolateLife :: LIVE – Chocolate Styles, Ancient & Modern
Episode 21: Streaming live from 12:00pm EST Friday March 4th
The most commonly consumed style of chocolate today is a product of the industrial revolution and can trace its roots back to an innovation introduced in 1847.
This session of TheChocolateLife :: LIVE will explore many different styles of chocolate, from the most ancient to the most modern, from the "old world" to the new, and many places in between and off the beaten path.
Live Stream Links
Watch/Participate on YouTube, Facebook, or LinkedIn.
TheChocolateLife on Facebook
LinkedIn
⁉️
Want to participate? Ask questions and post comments during the live stream or afterwards in the post comments! There is no need to download any special new software – just use the YouTube, Facebook, or LinkedIn app or go to the page in a browser.
Live Stream header image original by Jason Rosewell / Unsplash
---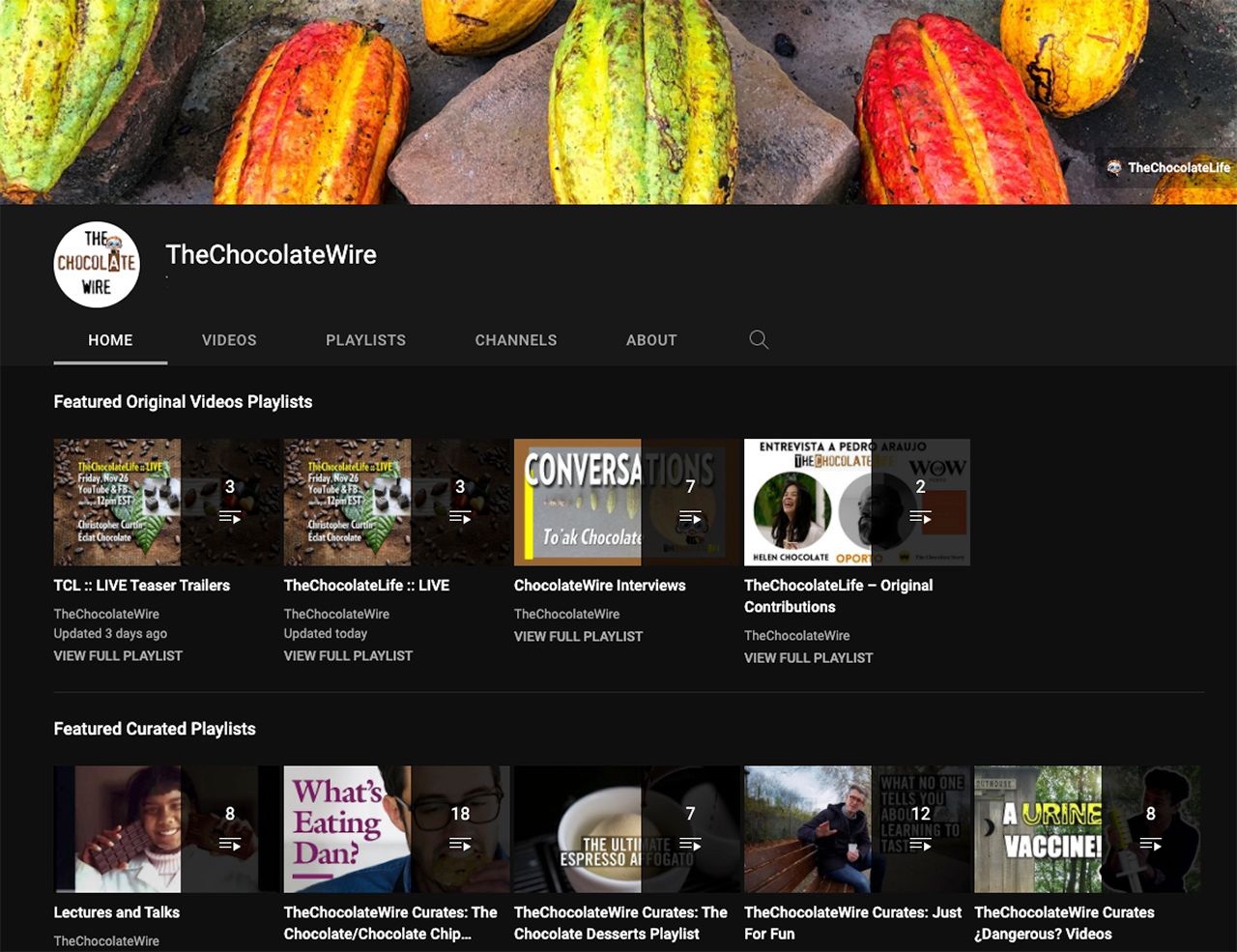 TheChocolateWire on YouTube
Watch TCL::LIVE and other videos. And don't forget to Like, Comment, Share and SUBSCRIBE to grow the channel's audience and get reminders of upcoming live streams and more. You can also rate the channel here for other members to see.
Visit TheChocolateWire on YouTube
---
About the Featured Image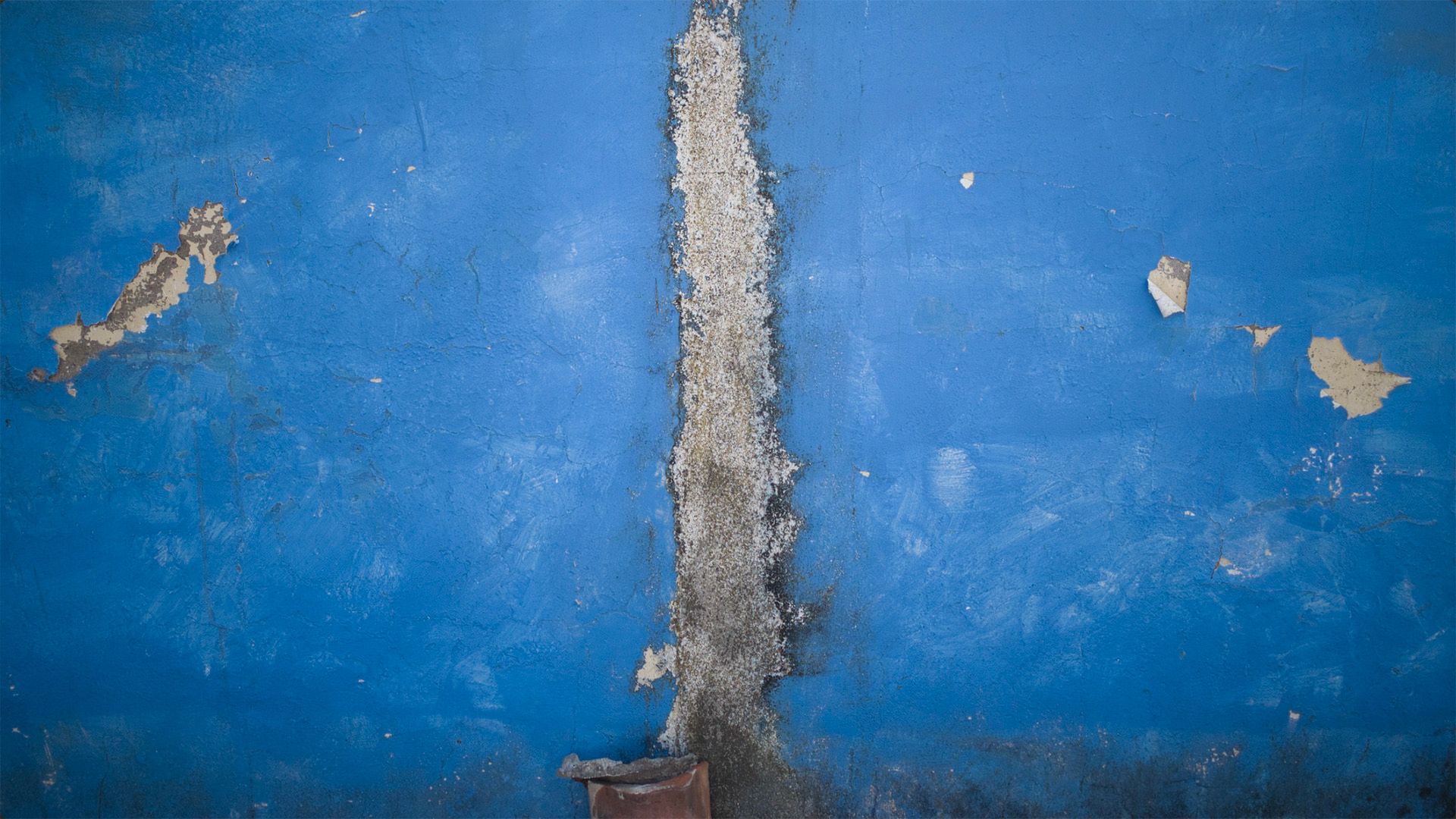 When I was thinking about this post I was looking for images that spoke to me of the idea of rustic. While I really do like the blue of the original image, I wanted to bring out the texture of the wall surface and keeping the intensity of the blue turned out to be difficult.
Pushing the color to something more neutral but warmer at the same time in the process of bringing out the texture in the wall also enhanced the red in the metal bit at the bottom was an unexpected bonus.
---
💡
Have a Recommendation for a Guest or Topic For a Future ChocolateLife :: LIVE session?

Leave your suggestions in the comments.