Updated! TheChocolateLife::LIVE – Innovation Part 2: 2022 Summer Fancy Food Show Roundup
Episode 48 streams live Tuesday, June 14th from 12:00 EDT.
ℹ️
I added the links to all of the companies mentioned in the live stream in the Resources/Links section.
There have been over 40 Summer (New York) and Winter (San Francisco/Las Vegas) Fancy Food Shows since I started publishing chocophile.com back in May, 2001. I have probably attended close to 75% of them. This has given me a perspective on innovation and trends in specialty foods – including chocolate – here in the US that informs all of the other research I do.
As an aside, this was also a part of the work I did in high-tech from 1983 – 2002. I attended every SIGGRAPH from 1984-1998. I was a part of many of the most exciting reveals in computer graphics over fifteen years. During this same period I also regularly attended NCGA (National Computer Graphics Association) annual conferences, several NAB (National Association of Broadcasters) conferences, the first MILIA conferences in Cannes, and TED2. Surprisingly perhaps, there has been some interesting overlap between these part of my career.
Crucially, this in-person history with the Fancy Food Shows gives me the opportunity to taste and to see the reactions of other people to what they are tasting. Snippets of conversations are overheard, you can see excitement in places on the show floor, and colleagues share what they have seen that excites them, and I can reciprocate.
Between Friday's episode and today I will have attended and/or participated in:
Two press tasting dinners (olive oil and DOP tomatoes);
A pitch slam;
Many dozens in-stand tastings;
Dozens of interviews with food professionals who are passionate about what they make; and
I will have spent about a dozen hours scouting and scouring the Fancy Food Show for innovations in chocolate and searching for flavor trends that have the potential to cross over into chocolate.
While it is show policy not to let people leave with samples, as a member of the press I am given latitude to do so. So ... in this live stream I will share my impressions and live taste what I chose to pack and carry, sometimes for hours. And, of course, I will share links to the companies who make the products I talk about.
---
Resources / Links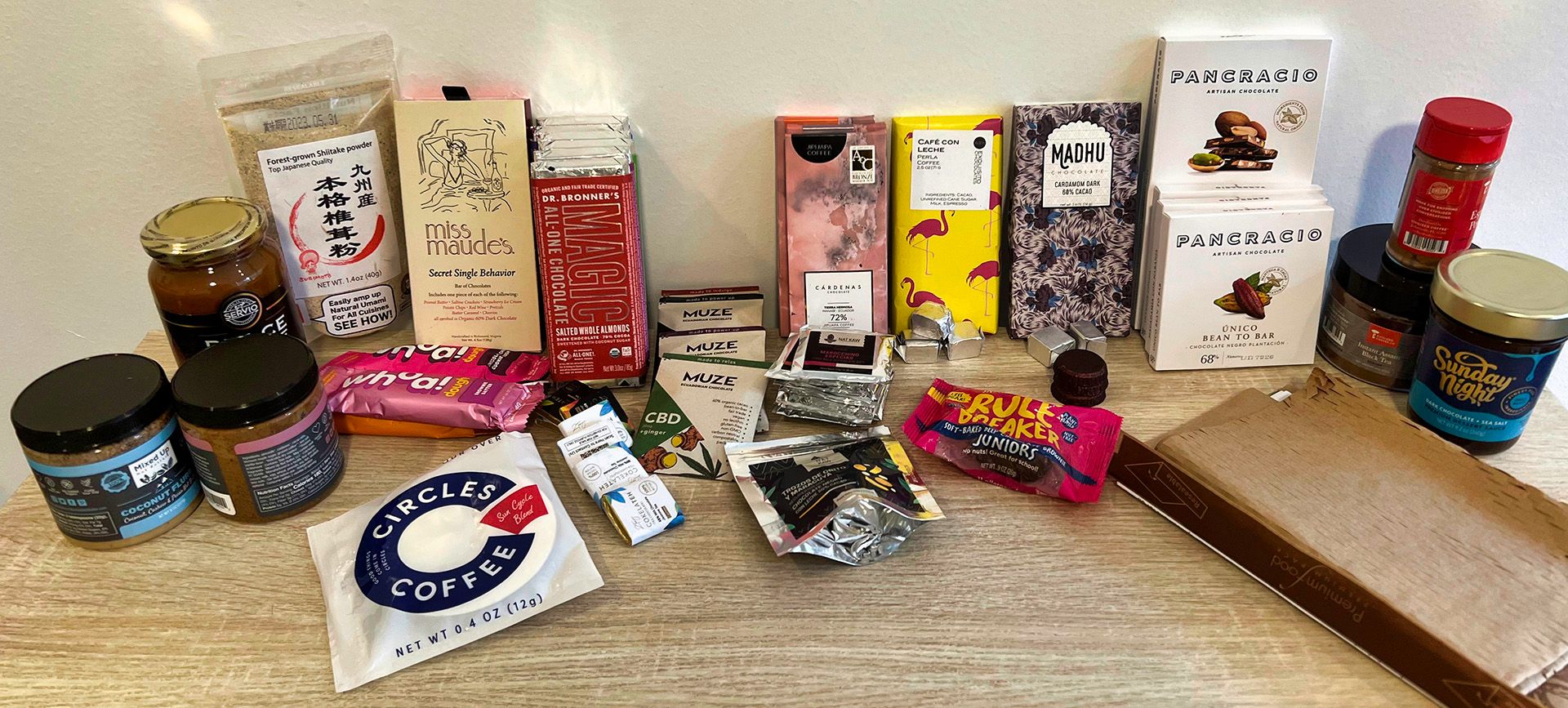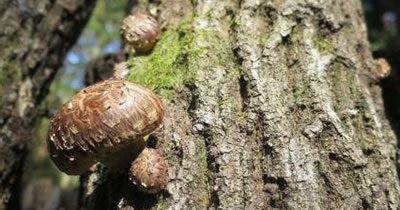 Mentions – Specialty chocolate makers at the FFS
Live Stream Links
Watch/Participate on YouTube, Facebook, or LinkedIn.
Participate on TheChocolateLife on Facebook
Participate on LinkedIn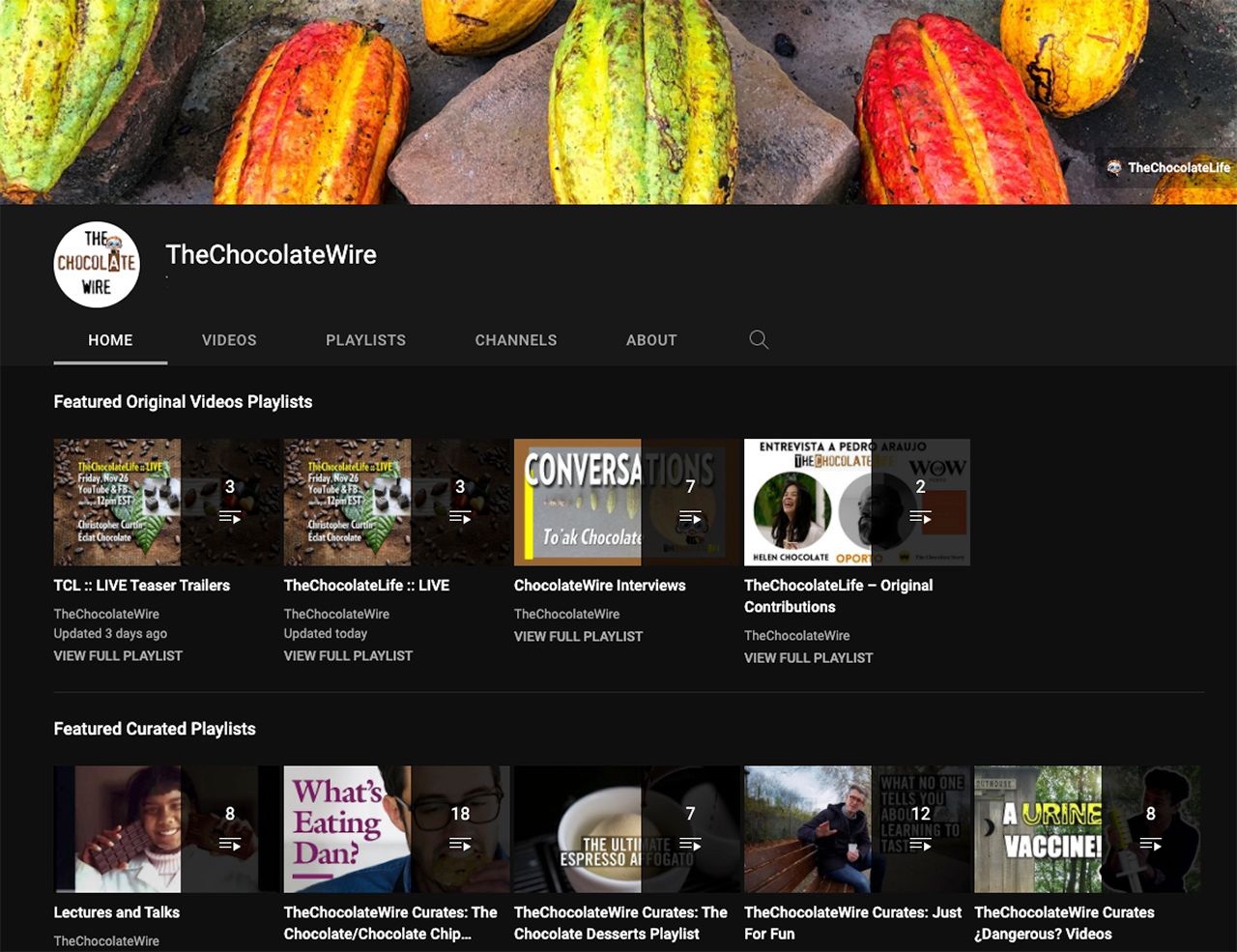 TheChocolateWire on YouTube
Watch TCL::LIVE and other videos. And don't forget to Like, Comment, Share and SUBSCRIBE to grow the channel's audience and get reminders of upcoming live streams and more. You can also rate the channel here for other members to see.
Visit TheChocolateWire on YouTube
💡
Have thoughts to share or questions to ask?
Leave them in the comments.
Live Stream Links header image original by
Jason Rosewell
/
Unsplash
---