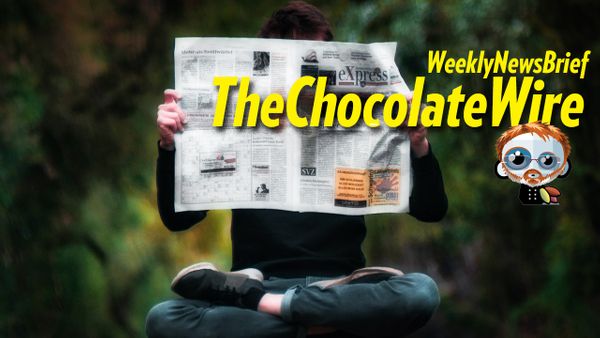 TheChocolateWire Weekly NewsBrief for July 17, 2020
1) July is National Ice Cream Month
President Ronald Reagan initially proclaimed the month of July as National Ice Cream Month back in 1984.
Top Takeaway
Celebrate with chocolate! (As if we needed any more reasons.) One of my all-time favorite ice creams with chocolate is Graeter's Black Raspberry Chocolate Chunk (leave your favorites in the comments). IMO, Graeter's is one of the reasons to go to Cincinnati (Skyline five-way chili [three-way with diced onions and beans] is the other) – but these days you can get Graeter's at retail around the country.
2) NW Chocolate Festival Announces 2020 and 2021 Dates
The annual NW Chocolate Festival, which dates back fourteen years, has traditionally been held in Seattle in November. This November, the festival will be held virtually because of the coronavirus. The exact dates and schedule have yet to be announced but is expected to consist of seven days of online workshops and educational programming for chocolate lovers and professionals
The festival has been rescheduled for May 15–16, 2021 for a new venue, the Seattle Center, the complex that houses the iconic Space Needle.
Source:
Chocolate Alliance
3) Child Labor on Ivory Coast Cocoa Farms Rises During Pandemic, study finds
Child labor has increased in top grower Ivory Coast's cocoa sector during its coronavirus lockdown, according to a report released on Wednesday by an industry-backed foundation.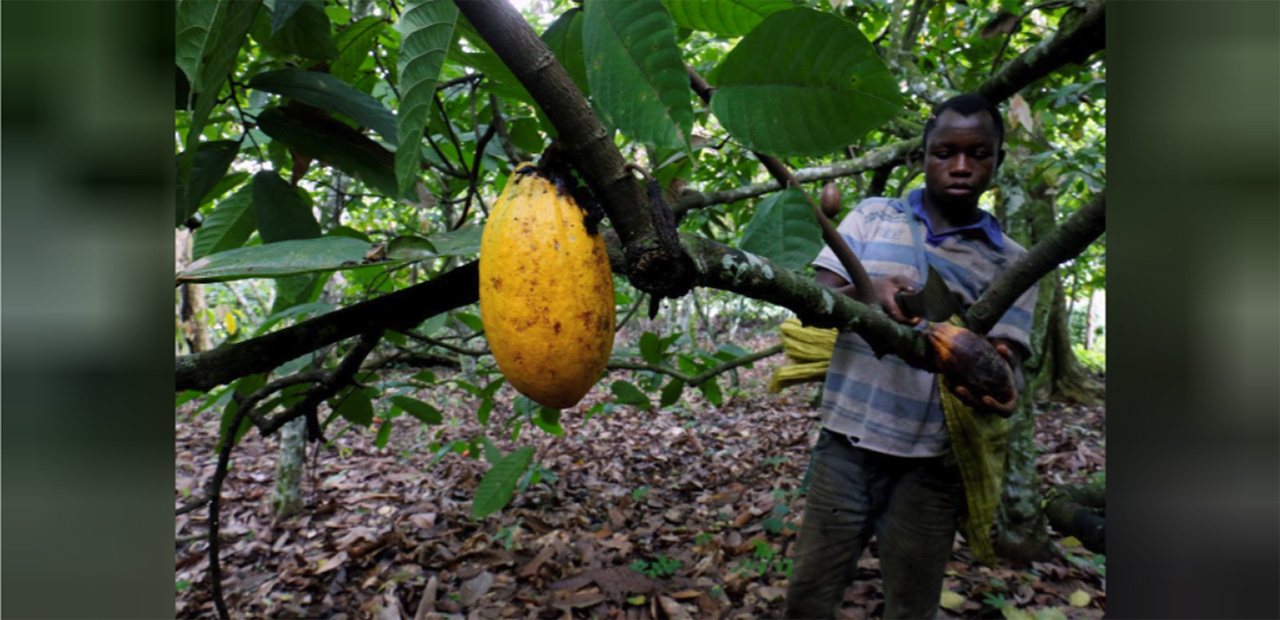 The percentage of children engaged in labor between mid-March and mid-May rose to 19.4% from 16% in the same period in recent years, according to a survey of over 1,400 households conducted by the International Cocoa Initiative (ICI).
Top Takeaways
The report has not yet been published because the Ivorian and Ghanaian governments are disputing the methodology.
The report said it was too early to attribute the increase entirely to the lockdown, but that child labor tends to rise when children have no access to school and during economic downturns. The inability of adult workers to move around the country due to lockdowns may also have been a factor, the report said.
Also, the article does not seem to equate the child labor to child slavery.
Source:
Reuters
4) Tim Hortons launches new line of handcrafted "Dream Donuts"
Iconic Canadian Donut House Tim Hortons announced three new limited-edition flavors of Dream Donuts, which they claim are, "an elevated line of handcrafted donuts with premium fillings and creative toppings."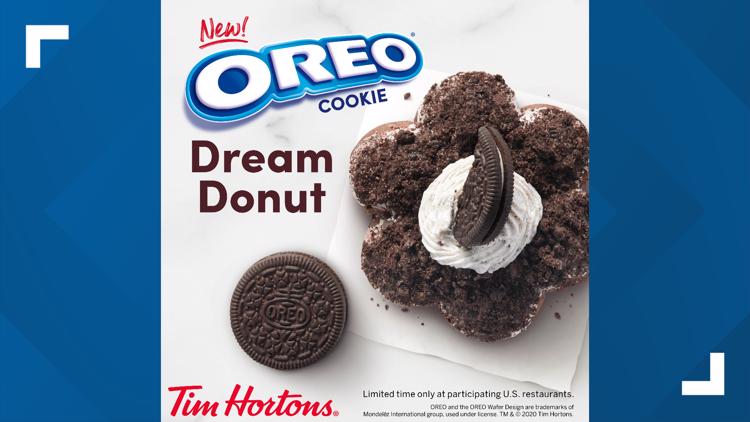 OREO® Cookie Dream Donut: a cookies and cream-style donut featuring OREO cookie pieces and a vanilla fluff icing swirl on white fondant, topped with an OREO cookie half
Chocolate Truffle Dream Donut: a chocolate donut cut in half and filled with whipped chocolate and topped with a chocolate ganache and mini chocolate chips
Strawberry Confetti Dream Donut: a donut dipped in strawberry fondant and finished with a pink icing swirl and brightly colored confetti sprinkles
Top Takeaway
In my donut-eating days I would pos def has tried the chocolate truffle variety without hesitation and gone back fo the Oreo version with barely a second thought.
5) Barry Callebaut Completes Acquisition of Australian Chocolate Maker
On Wednesday, July 1, Barry Callebaut revealed that its acquisition of GKC Foods (Australia) Pty Ltd, a producer of chocolate, coatings and fillings, that serves many consumer chocolate brands in Australia and New Zealand. has officially closed and integration will start immediately.
Zurich-based Barry Callebaut says the acquisition of GKC will give it an established presence and manufacturing capacity in the growing Australian market, while also allowing the company to expand its position in the industrial chocolate market and leverage its value-adding Gourmet & Specialties business. The company says it will continue to work with local distributors in the region who have been importing and distributing its industrial and gourmet chocolate and cocoa products to the country since the 1970s.
Top Takeaway
Australia and New Zealand have an average chocolate consumption of approximately 5 kilograms per capita, the highest per-capita chocolate consumption in Asia Pacific, according to Euromonitor. In Australia, demand for chocolate has been on the rise – the chocolate confectionery market in the country grew well above the global market according to research firm Nielsen.
Source:
BAKE magazine
6) Fairtrade UK Promotes New Line of Chocolate Bars from Lidl
Grocery store chain Lidl recently launched a private-label "Super-Fairtrade" chocolate bar line under the Way to Go! brand. The cocoa is coming from Kuapa Kokoo in Ghana, the same co-op that supplies Divine Chocolate, and is a partner in.
According to the release, "Way to Go! bars guarantee cocoa farmers in Ghana the Fairtrade Minimum Price for cocoa and the Fairtrade Premium, an extra sum of money for farmers to invest in their farms and communities. This is in addition to other standard "'Fair' trade" benefits and, at least according to Lidl, even more cash, which is what qualifies these to be called (ahem) SUPER Fairtrade.
All three flavors (milk, classic dark, and caramelised almonds & sea salt) cost just £1.99 ea for 180grs – which is £1.50 cheaper than the leading brand. How is that possible? This is way too cheap.
Top Takeaways
The pricing of these bars sends exactly the wrong message to consumers about what the cost of chocolate made with ethically and sustainably cocoa beans realistically means.
This launch precedes Nestlés public announcement of their decision to stop using Fairtrade cocoa in KitKat and other chocolate candies and it's a definite warning shot across the bow of Tony"s Chocolonely. The potential of a downward spiral of pricing is never in the best interests of farmers – or shareholders.
Consumers may love this pricing strategy – thinking they can do good and eat very cheap chocolate. In the long run, it's counterproductive, IMO, and is likely to cause more harm than good.
Hey Lidl! Hey FairtradeUK – what about documentary evidence of the cost structure from the farm to the factory to the shelf – to support your claims. Is mass balance involved?
Source:
Fairtrade UK
Lidl

Other ChocolateWire Releases, Updates, and Adds This Week
---
Archived Comments
---
What does this have to do with the original post?
---
I am a professional chocolatier from India. This is the first time I am visiting this blog. A lot of info on chocolates and other food. Thank you for sharing.
Srikanth from India
Chocolate Mantra