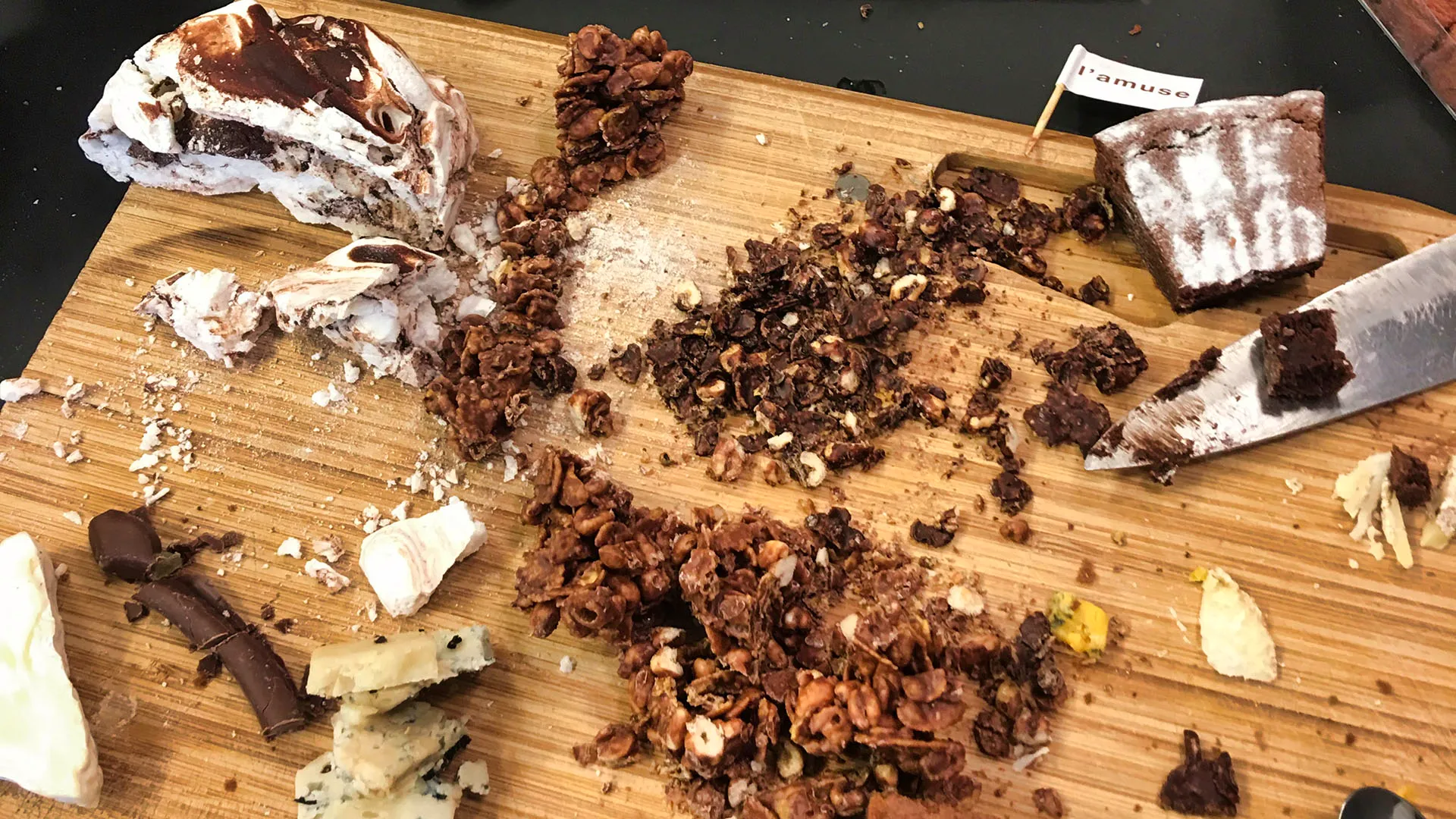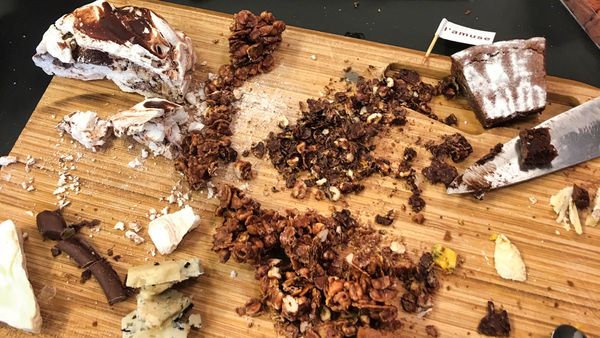 Organizing a Virtual Chocolate Tasting for an Int'l Exec MBA Program
Making lemons out of lemonade (figuratively speaking).
What do you do when your International Executive MBA students can't travel because of COVID-related restrictions? Why, you hold a virtual chocolate tasting, of course.
This Friday, March 12th, I will be presenting a virtual chocolate tasting for about 60 students (most of them in the US but with some calling in from distant parts of the globe), enrolled in an International Executive MBA program at a well-known business school located in the southern US.
In more normal times, the students would be traveling all over the world to participate, first-hand, in immersive experiences. But these are not normal times.
A Tasting With a Business Difference
What makes this tasting different from most I have done is that in addition to tasting chocolate, I will be sharing some of the lessons I have learned about the business of cocoa and chocolate from my travels to origin.
For example, back in 2010 working with Volker Lehmann (Hacienda Tranquilidad, the source of the cacao silvestre for Felchlin's Cru Sauvage) on a proposal for a project outside Rurrenabaque, Bolivia, we worked hard to answer the question, "What are the incentives to labor in the farm economy of Bolivia?"
As I learned from my trips to Lima, Perú for the Salon del Cacao y Chocolate and the trips to farming country to destinations in San Martín, Ucayalli, and Huanuco in 2013-17, and earlier trips to Ecuador, Mexico, Venezuela, Belize, and Grenada, the answers differ from country to country, even (perhaps especially) when two countries share a border.
There is also a request to discuss hot-button issues like sustainability, traceability, certifications, and child labor, and this will give me an opportunity to talk about one of the most important aspects of economics and business – trust.
What's On the Menu?
In selecting the chocolate for the tasting I had to be aware of a number of budgetary and payment option constraints, modified by dietary restrictions – preferences and allergies. Conventional milk chocolate was taken off the list because of a dairy sensitivity and tree nuts (though not coconut) were also off limits. There were no soy or gluten-free requirements which made things easier.
To make fulfillment easy, I worked with Caputo's Deli/A Priori n0t only as the source for the chocolate, but also because they could ship the chocolate to all the domestic US students. (Chocolate for the international students was shipped in bulk to the B-School who shipped from there.) Working directly with an importer/distributor also made it easier to meet my budget targets.
Baseline
For the baseline chocolate I chose a European-style standard, Valrhona's Noir Guanaja (70%). This is a made from a (n undisclosed) blend of beans and the name Guanaja is important to the history of chocolate. More importantly, it is not from a craft maker and is the only chocolate that lists lecithin and natural vanilla extract as ingredients. So it's a more traditional chocolate interpretation and a good place from which to start.
Com-pair-ison
The next two chocolate are both made using the same beans – Chuncho from Perú. Both are 70%, and one is two-ingredient (Cacaosuyo) while the other is three-ingredient (added cocoa butter, Qantu). Cacaosuyo makes their chocolate at origin and Qantu is in Canada. Both of these bars (well, their predecessors, not these actual bars) won Gold awards in 2018.
I made this selection to demonstrate how the same basic underlying ingredient can result in very different chocolates. The beans may not be from the same farms, their fermentations may be different, and certainly their ingredients lists are different. I have never done this particular pairing before so I am extremely excited to discover the differences for myself!
In Closing ...
For a whole bunch of reasons beyond the ones listed below, I wanted to include a bar from Marou in this tasting.
Because I really like a lot of their work.
Because I think most of my audience might be unaware that Vietnam is an origin for cocoa beans.
Because I wanted a dark milk chocolate and all of the dairy options were off the table.
While the tasting will be recorded, I don't think I will be given permission to share it widely. If I am given permission I certainly will.
In any event, I will add some commentary after the tasting below to let you know how I think it went.
---
Listing/header image credit: ©2016 Clay Gordon. This photo was taken at Fromagerie l'Amuse in IJmuiden (outside Amsterdam) in the aftermath of a session during which Betty Koster, Kees Raat, and I selected pairings for a chocolate/cheese tasting for the Origin Chocolate Event.