2017 Lima Salon - Day 1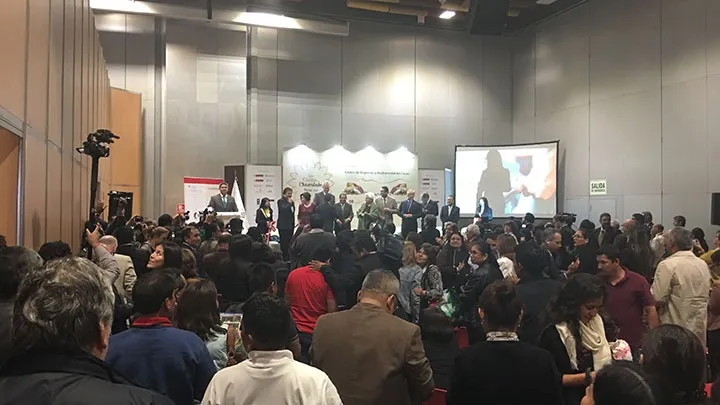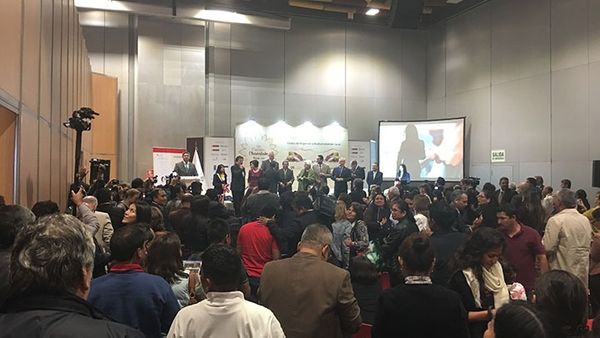 After an eighteen-hour journey from my Larchmont home to my hotel in Lima and six hours of sleep, I met a colleague and we headed over to the Lima Convention Center where the 8th annual Salon del Cacao y Chocolate is being held.
It's very hard to overestimate how important this event is to the Peruvian cocoa and chocolate sectors and the photo above was taken just after the conclusion of the Opening Ceremony. On stage are government ministers, foreign ambassadors, the deputy director of USAID for Peru, the head of the national cocoa producers union, and more. The room was full (standing room only) and at times it seemed to consist mostly of members of the press.
There is a jam-packed full conference program discussing many aspects of the cocoa sector, with presentations ranging from a discussion of new discoveries regarding the history of cacao in Peru all way to mine, which includes a discussion of the future of craft chocolate in Peru.
Already I have tasted more than two-dozen different chocolates. The most interesting by far is one made from majambo (Theobroma bicolor), a close relative of Theobroma cacao, the variety used to make chocolate.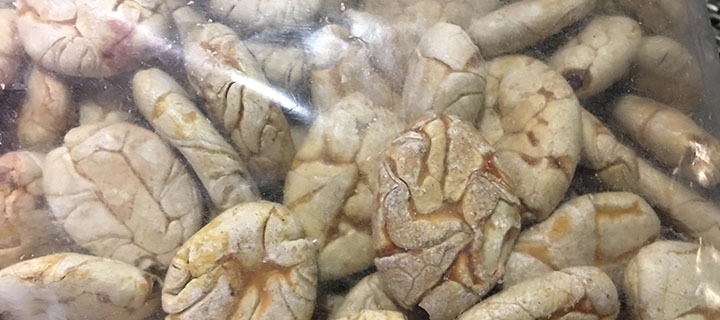 I bought a kilo of majambo to bring back home. While you can snack on it as-is, my favorite thing is to pan fry the majambo in natural cocoa butter and then finish with a coarse salt. They are truly fabulous hot out of the frying pan but care needs to be taken when chomping down on the radicle (germ), which is very tough.
My day today is spent in a conference room meeting with about a dozen producers. I am looking for about 100MT of cocoa for a consulting client. Tonight the international visitors are being treated to dinner at Amaz, which boasts one of the top chefs in all of Peru.
---
Archived Comments