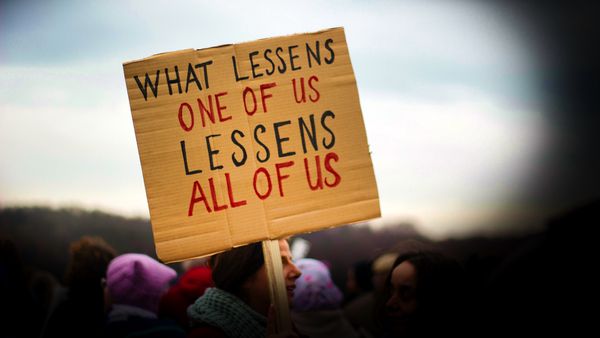 A Case Against Big Chocolate
"Big Chocolate" gets hauled into court for failing to live up to its promises to curb human trafficking in their cocoa supply chains.
Before the sun rose on the Capitol this morning, Friday February 12th 2021, the non-profit organization International Rights Advocates filed suit in the US District Court for the District of Columbia on behalf of eight former child slaves of Malian origin who were trafficked from Mali and subjected to forced labor harvesting and cultivating cocoa beans on farms in Côte d'Ivoire.
Note: all references are to page and section numbers, titles, spelling, and grammar in the document sent to me under embargo before it was filed with the District Court – the actual document filed may be different from what I received.
The defendants named in the complaint represent some of the biggest names in the global cocoa, chocolate, and candy/confectionery industry – most of them household names but some not: Nestlé U.S.A.; Cargill Incorporated; Cargill Cocoa; Barry Callebaut USA LLC; Mars, Incorporated; Mars Wrigley Confectionary [sic]; OLAM Americas, Inc; [The] Hershey Company; Mondelēz International, Inc; and Corporate Does 1-10.
The entire complaint spans 105 pages including the two title pages. It is a class complaint seeking monetary damages and injunctive relief, and demands a jury trial.
TL;DR
I have to admit that I did not ready every word of the 193 numbered and uncounted other paragraphs and did not follow all of the citations contained in the 103-page complaint. However, I did read closely and carefully enough to conclude that the case is very carefully – and compellingly – presented.
That case argues, in summary, that the voluntary commitments under the Harkin-Engel protocol made by the chocolate industry's largest players have not only failed to eliminate child trafficking and illegal labor practices in the cocoa fields of Côte d'Ivoire and Ghana – they have gotten worse.
To quote from the complaint:
"Most recently, in October 2020, a comprehensive study of child labor in the cocoa sector conducted by NORC [National Opinion Research Center] at the University of Chicago and funded by the U.S. Department of Labor (hereinafter NORC Study [link is to a 304-page PDF]) concluded that 1.56 million [emphasis in the original] child laborers were involved in cocoa production and harvesting in cocoa growing areas of Côte d'Ivoire and Ghana in [the] 2018/19 growing season, and [sic] increase of 14 percent, and 1.48 million child laborers engaged in hazardous work during this period. This represents an increase in both child labor and children engaged in hazardous work since the 2015 study funded by the Department of Labor. This is 19 years after Defendants admitted child labor was prevalent in their cocoa supply chains and made public commitments to stop it."
And this is despite efforts undertaken by industry-wide programs over the course of twenty years supported by governments and programs conducted by the International Cocoa Initiative and by the World Cocoa Foundation and with the support of NGOs such as Fairtrade and the CSR programs of the individual companies themselves – with a soupçon of one or more of the seventeen UN SDGs thrown in.
A Potential Downside
I am not a lawyer and I don't play one on TV or YouTube. But I do happen to know a very good lawyer who is also in the chocolate business – Shawn Askinosie. I asked Shawn about some possible implications of the kinds of relief the plaintiffs were seeking and his response was:
"If damages (or injunctive relief) of any measure are leveled against the defendants – and are upheld on appeal – then the cocoa supply chain as we know it [for the defendants] and others using child slaves will be decimated, in a good way."
In simple terms, the defendants could be forced to do what they have voluntarily agreed to do – and have failed to do – under Harkin-Engel.
And it turns out that this may be precisely the result the suit seeks.
I asked Terry Collingsworth, the Executive Director of International Rights Advocates, what they hope to achieve through this action, "What is your desired/preferred outcome? If you prevail in the DC Circuit and are awarded damages, the defendants will file for a stay on those damages and appeal. Punitive relief in the form of 'you must do, now, what you've been promising to do for 20 years,' coupled with disgorgement of decades worth of profits would arguably have a severe negative impact on the global cocoa and chocolate industry." (While not likely, the knock-on effects have some potential to severely disrupt the economy of Côte d'Ivoire and its neighbors.) I got this response:
After discussing with as many people as possible, I think it is extremely unlikely that the companies can simply cut and run from Côte d'Ivoire, the largest single supplier of the world's cocoa. If all of the companies are forced to do the right thing and comply with the law and their own promises going back to 2001 Harkin-Engel protocol [emphasis in the original], then there will not be any negative result. They each say they can't pay more for cocoa because it would put them at a competitive disadvantage vis-à-vis the other companies, but if they ALL have to comply, then, at worst, the retail cost of their candy might have to be boosted a few cents to cover slightly higher cocoa costs.
Another way of saying this, I think, is that the suit seeks, in part, to negate an anti-competitive economic argument that is being used as an excuse for not doing more. But I am less sanguine than Terry is when it comes to his assertion "there will not be any negative result." Because, I suppose, like the Spanish Inquisition, no one sees unintended consequences before they become a thing.
The magnitude of the challenges faced is enormous. From page 30 paragraph 36 of the complaint:
"In March 2019 interviews with the World Cocoa Foundation (WCF), the International Cocoa Initiative (ICI), and the Fair Labor Association (FLA), Plaintiffs' counsel learned that, at most, 20-30% of any producer's cocoa, including the Defendants' production, comes from plantations that are in cooperatives and that are participants in the WCF CocoaAction Plan. The remaining 70-80% comes from so-called "free zones" where there is no monitoring of anything and there is a high incidence of forced child labor, including trafficked child labor." [emphases added]
Bringing the remaining 70-80% of their current supply chains into compliance – and verifying that compliance with certitude – is going to be expensive and take time. Money these companies have, until now, been unwilling to spend or perhaps unable to justify spending. And time they may not be given. This is a problem centuries in the making rooted deeply in colonialism and economic imperialism.
It will take time to fix. And heal.
Because there is an issue of lost trust that must also be addressed. This is an issue because we've been told repeatedly the problem was being dealt with. And we (farmers and consumers) were being lied to. Perhaps unknowingly, but deceived nonetheless. What can be done to restore that trust? I don't have that answer. Collectively we will have to reckon for the high price of cheap chocolate.
A Reservation About the Action
I asked Mr Collingsworth, "There are 8 plaintiffs representing the class. The NORC Study says there are over 1.5 million trafficked children working on cocoa farms. Do you know – does anyone know – what percentage of those are trafficked from Mali?" To which he responded:
"There is a remarkable lack of focus on the trafficking/forced labor issue. The NORC study did not include this dimension in their study. Given that we have a law that bans the importation of products made with "forced" child labor, this is inexplicable (we did file a year ago, on 2.14.20, the attached Petition with U.S. Customs and Border Protection seeking to ban the importation of cocoa produced by the major cocoa companies). With that said, both Ange Aboa, a reporter with Reuters in Cote d'Ivoire with recognized expertise on [sic] [the] cocoa industry, and I, based on my several research trips focused on identifying trafficking victims, estimate there are at least 30,000 kids in Côte d'Ivoire who have been trafficked from either Mali or Burkina Faso. I note that we argue that any kid performing the dangerous tasks that qualify as the Worst Forms of Child Labor under ILO Convention 182 is "forced" to work because kids cannot consent to doing hazardous work, but that is a different question."
I agree with one point in Collingsworth's answer – that "any kid performing the dangerous tasks that qualify as the Worst Forms of Child Labor under ILO Convention 182 is 'forced' to work."
While it should be acknowledged that the plaintiffs, and the class they represent, are just a teeny tiny fraction of one percent of the total number of children estimated in the NORC Study, it should also not be overlooked that a single person – Rosa Parks, Jane Roe, Ernesto Miranda – can be the straw that tips the balance of the scales of justice. Perhaps the names of these plaintiffs will someday join that august roster.
Another Reservation
I asked Mr Collingsworth another question, "In my view, human trafficking in cocoa is a symptom of much larger problems of endemic poverty, inequity, and insecurity. How do we (you) go from bringing attention to the underlying problem – you've diagnosed the symptoms and identified the transmission vectors in this suit – to (continuing with the viral analogy) identifying and delivering workable solutions to the conditions that give rise to slavery?" To which Terry responded,
"I agree and this is a longer discussion. But, a good step one is harnessing some of these giant cocoa companies' profits to support the former child slaves."
Which to me is an unsatisfying answer. True, it is a much longer discussion, but it is an important discussion and one that echoes especially loudly this week, this month, and this year as we struggle as individuals, as neighbors, as countries, and as a global community, with inequities that must be addressed head-on, without flinching, and that will require people and companies to assume actual responsibility for their contributions to the problems and to take actual ownership of finding workable, equitable, solutions and implementing them.
Slavery, forced labor, trafficked labor – whatever you want to call it – is not a new aspect of the cocoa supply chain. It is also not unique to cocoa. Slavery was a feature, not a bug, of expansionist policies that fuelled and funded the exploration of "the New World." And even 500 hundred years ago, the practice was already thousands of years old.
This does not make it right, nor does it make it excusable. It is a fundamental affront to human dignity at every level, echoing the sentiment in the photo I chose to feature at the top of this post, "What lessens one of us lessens all of us."
---
More Reading
TL;DR – The Harkin-Engel protocol was signed in September 2001. Joint Statements in 2001, 2005 and 2008 and a Joint Declaration in 2010 extended the commitment to address the problem.
---
Note: The referent for the title of this post is The Petition Against God a request for rulemaking filed with the FCC in 1974 by the [recently deceased] Lorenzo Milam and Jeremy Lansman. Milam was a highly influential figure in my life and in the early days of community-supported, non-commercial FM radio as the founder of KRAB (Seattle) and KBOO (in Portland, OR – where I worked from 1977–1980) and many, many other community radio stations around the US.
Featured image credit: original photo by Micheile Henderson on Unsplash.
---
Your thoughts? Agree or disagree? Let us know in the comments.