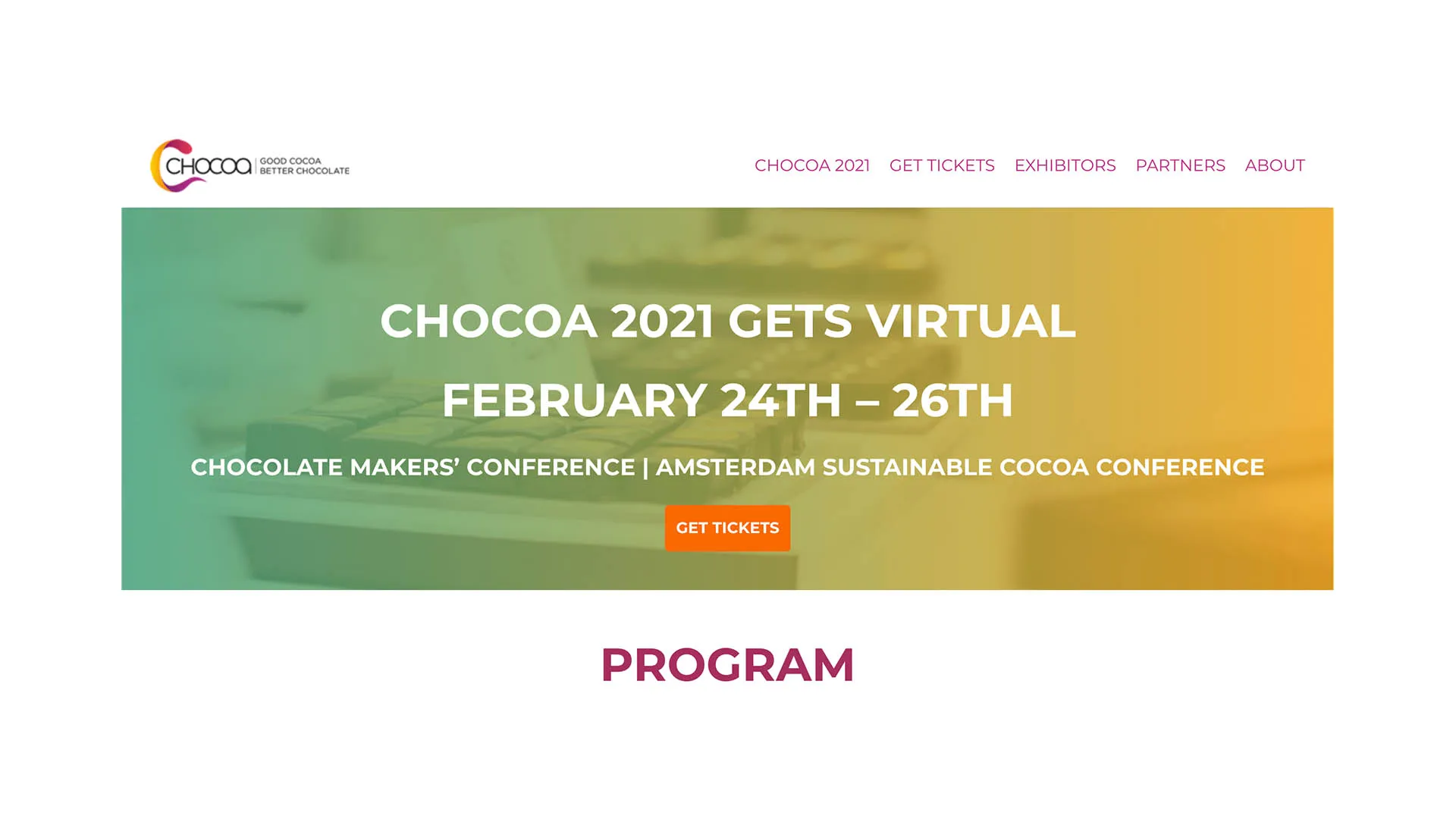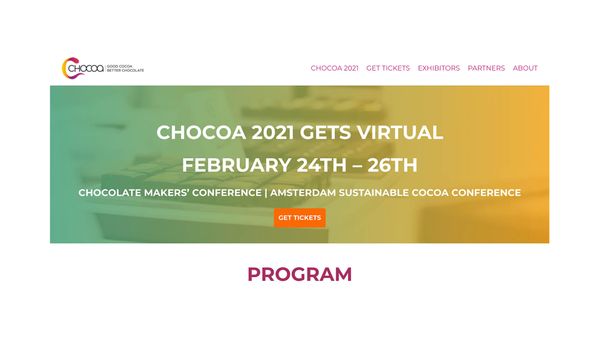 Chocoa Goes Virtual for 2021
Three days of virtual networking, knowledge exchange, and business opportunities.
Since I first attended Chocoa back in 2014 (the second edition), it has grown to become one of my favorite events to participate in and attend. I have been involved in many ways – as a member of the press, as a panelist and conference program moderator for the Chocolate Makers' Forum, as a tasting judge, and as an advisor (2014-2021) – and the thing that has impressed me most about the organizing team behind Chocoa is their commitment to continual improvement.
From a 10,000 meter the event program may look similar to the 2014 edition. In fact it is different in profound ways – not just incremental change or tinkering with a basic formula.
The fundamental approach to addressing and serving the needs of the global chocolate communities – farmers, logistics, equipment, makers from the very smallest to the very largest, and consumers – has evolved in important ways. This commitment to improvement is one reason I continue to support and promote the project.
Events Overview and Program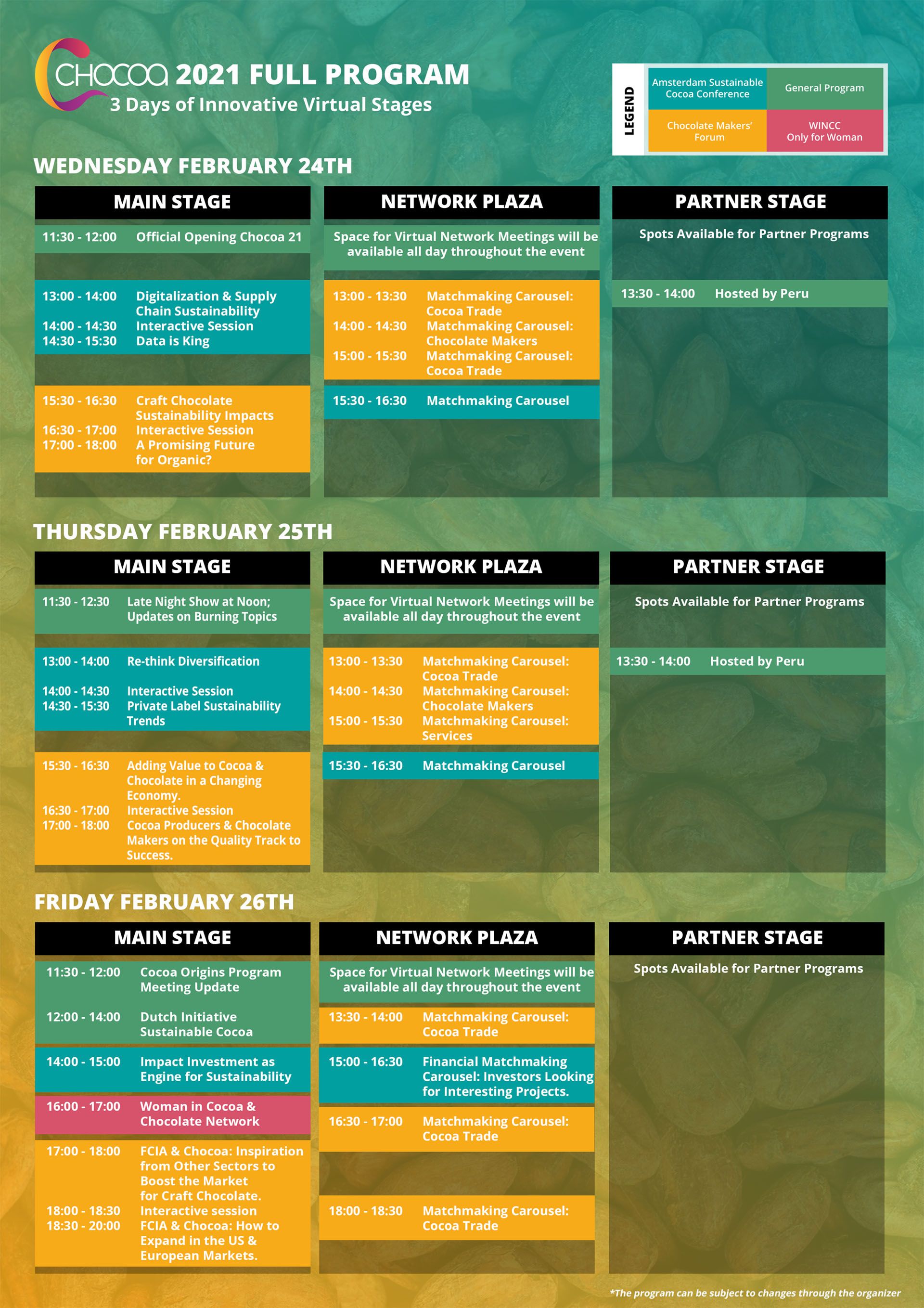 Ticket Information
Regrets
I will miss not being in Amsterdam for Chocoa this year. Over the past 7 years I have developed a keen appreciation for what the city has on offer – from historical, food, and culture perspectives – and made many, good friends. Not to mention getting to taste a lot of truly memorable chocolates, confections, beers, and spirits.
---
Have you participated in Chocoa in the past? Please leave a comment to let us know your experiences!