SOLD – FBM Prima w/ enrobing belt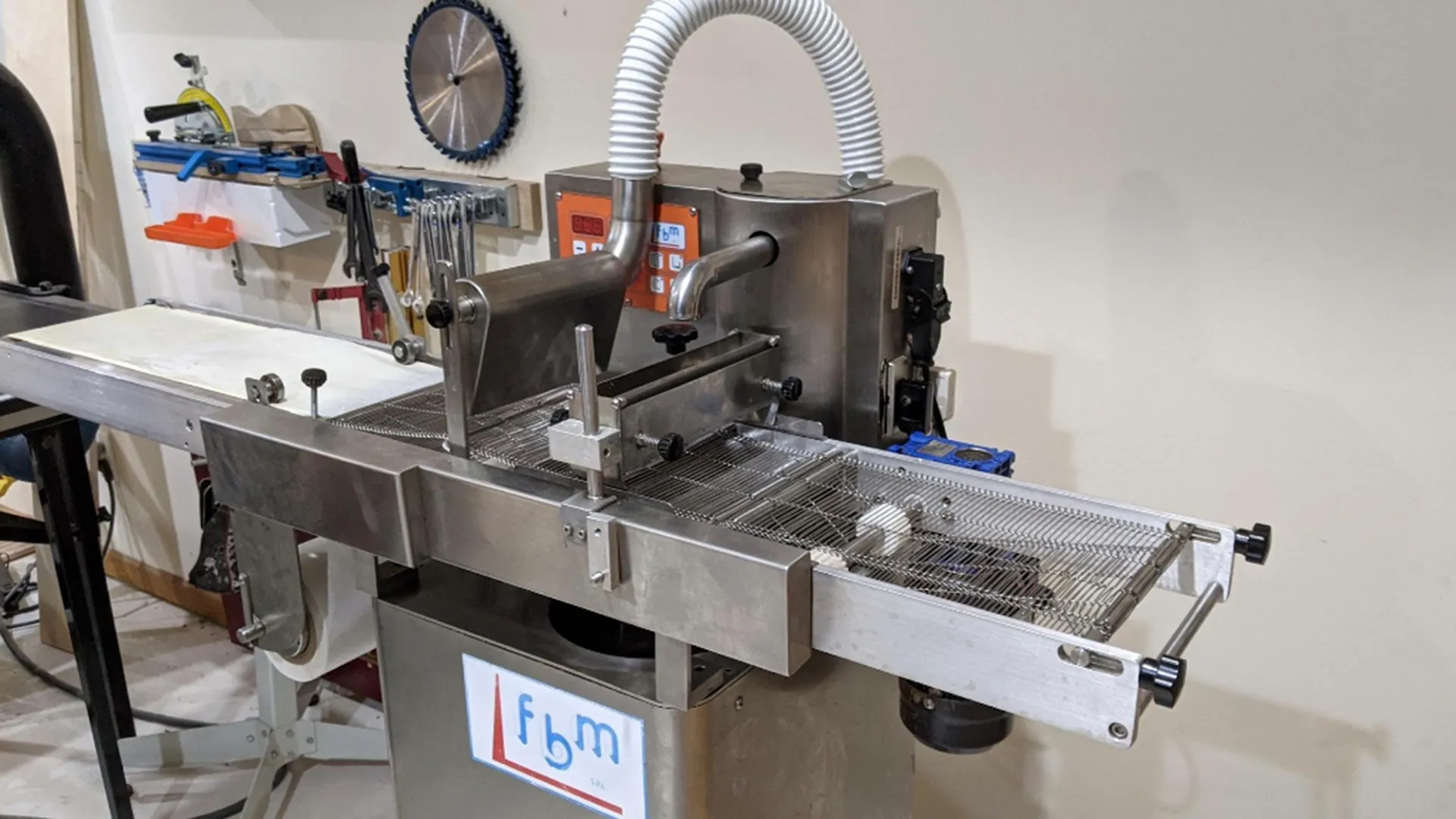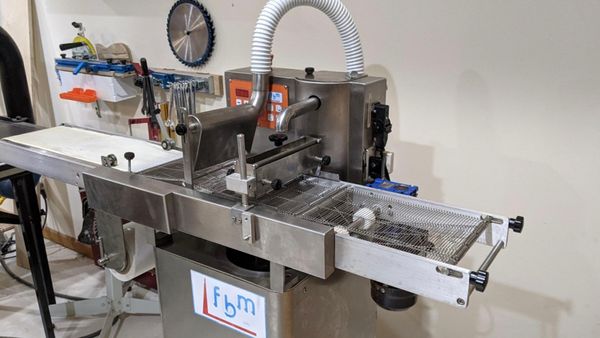 Located in Madison, WI.
Details
Manufactured in 2013.
12kg working bowl continuous tempering machine w/ vibrating table
180mm (~7inch) belt, complete with entrance section, bottomer, double-curtain veil, net beater, fan, de-tailing rod, and takeoff section with paper shown. Extra wire belt included.
3-phase 220VAC, 60Hz.
Price: $2700 not including crating or shipping.
---
Note from the seller: The machine is sold as-is. It is in working condition and the cooling system was recently refilled. The price is reflective of the fact that the technician said there may be a small leak in the evaporator. It is currently holding gas.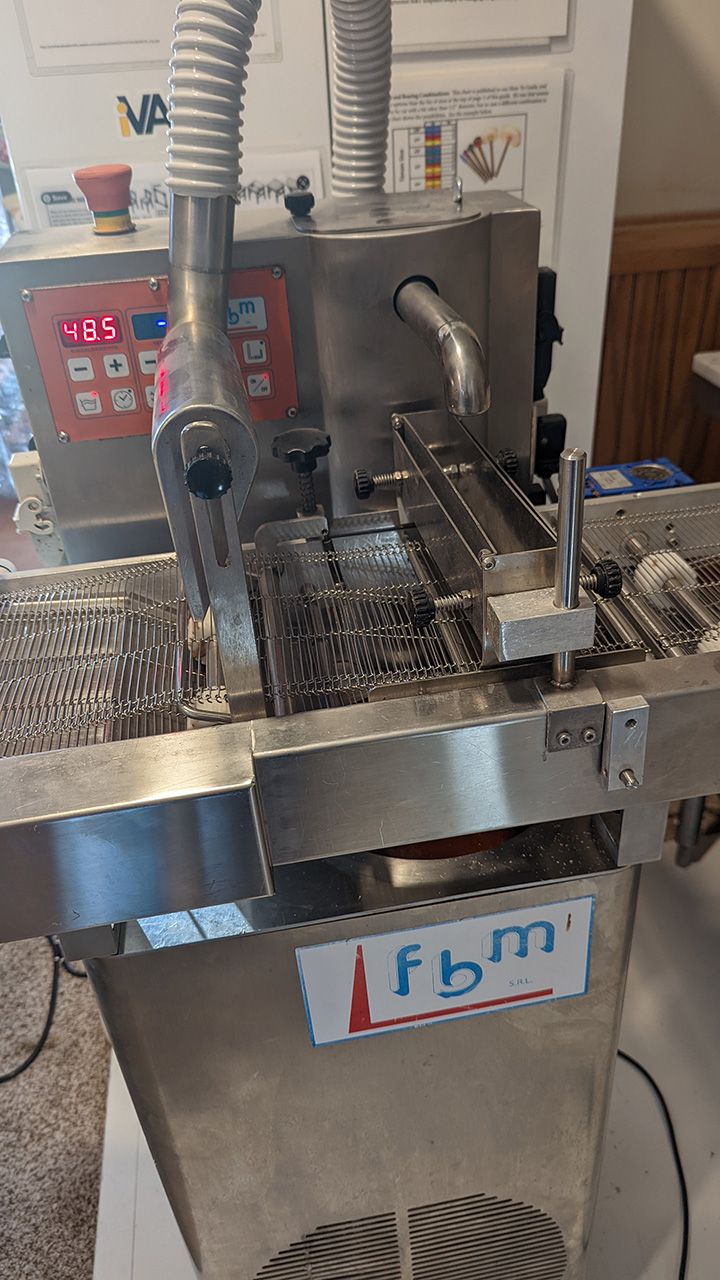 ---
Interested?
🍫
This machine has been sold so the contact information of the seller has been removed.
---