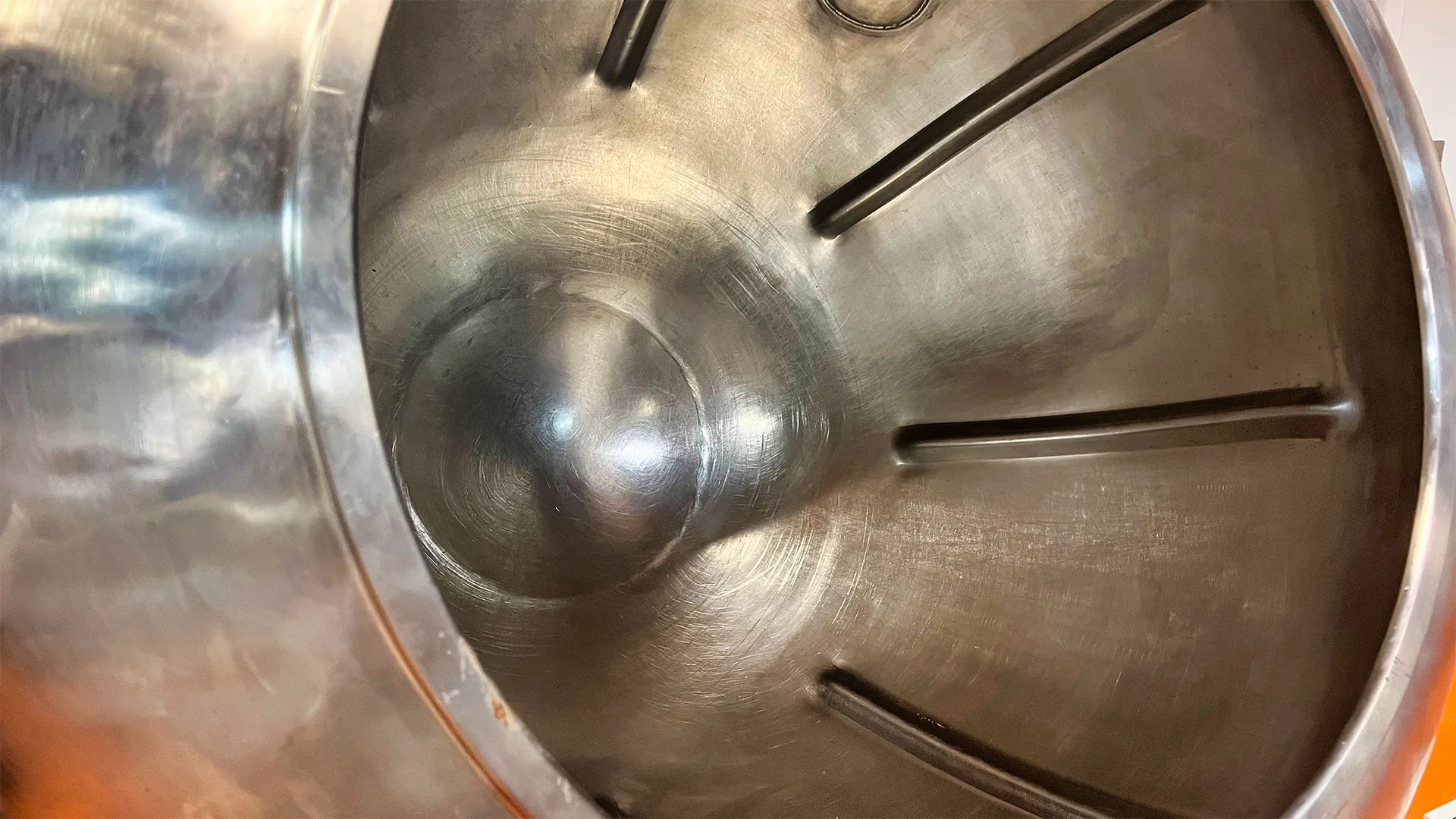 Offer Pending – Stokes Stainless Steel Polishing Pan
Located in Prescott, AZ, USA.
Specs
Bowl opening inner diameter: 26 inches.
Maximum bowl diameter: 43 inches.
Overall dimensions: 67" x 42" x 72" / 780 lbs shipping weight.
2.0hp Siemens-Allis motor; chain-drive.
480V 60Hz 3-phase (bare wires, no connector).
Reason for selling: no longer needed.
Asking Price: $3000 palletized and crated. Shipping not included.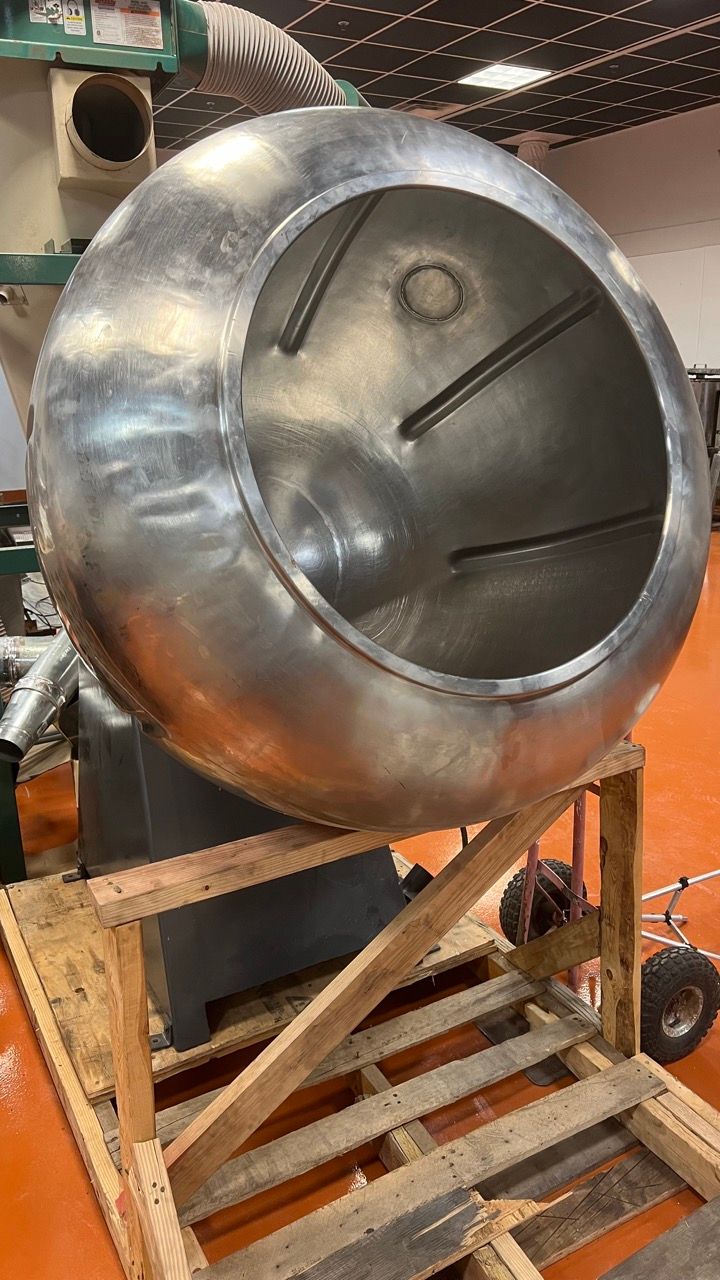 ---
Interested? Have Questions?
Disclaimer
All transactions are between the buyer and the seller and TheChocolateLife assumes no liability of any kind for incorrect information and/or incomplete transactions, for any reason.
---