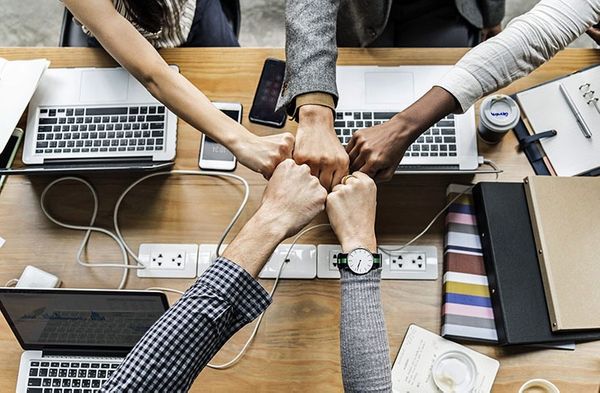 FILLED! Situation Available Davis Chocolate – Marketing Specialist
GENERAL DESCRIPTION
The purpose of this position is to develop and manage marketing initiatives to promote the products, ideas and services of the company.
PRIMARY AREAS OF RESPONSIBILITY
Writing, editing and producing creatives of promotional literature, packaging, newsletters, direct marketing, and Internet marketing projects.
Writes and distributes press releases and produces media kits.
Update website on per needed basis.
Plans concept by studying information and materials.
Develops opportunities to add additional value to other department initiatives including Internet Marketing, Direct Marketing, Tradeshow Development, etc.
Participates in regular strategy meetings and develops new programs and initiatives that are designed to further the company's mission.
Be the liaison with various certificate issuing organizations who require frequent updates.
Works with outside vendors and researches the best price points on packaging.
Reviews various Marketing materials and make recommended edits.
Produce, edit, and publish videos for promotional and training needs.
Research competition, prepare analysis and compare to current tactics.
Produce campaign analytics reports as required.
Provides feedback and best practices to the Marketing support team on a consistent basis.
Review and see if all press releases have posted
Increase followers
POSITION REQUIREMENTS
EDUCATION & EXPERIENCE
High School Diploma or GED
Desired College Degree (Preferably in Marketing, Public Relations, Communications or Graphic Design)
Prior experience marketing position
SKILLS AND KNOWLEDGE
Have verbal and written communication skills sufficient to communicate product information with customers and sales representatives.
Brand and copy management
Adobe Creative Suite (Preferred CS5)
Microsoft Office Suite (Must have high knowledge of Excel)
Web Design (HTML, CSS, Javascript and PHP)
Ability to provide outstanding customer service.
Social Media (Facebook, Twitter, Google+, Pinterest, etc.)
SEO Experience
Working knowledge of media relations and press releases
Research Skills
Cognitive and reasoning ability to do mathematical computations (addition, subtraction, multiplication, division, percentages for pricing and discount calculations.
General operations of office equipment including but not limited to personal computer, copy machine, telephone and fax machine
BEHAVIORAL COMPETENCIES
Strong initiative and self-direction
Ability to work independently and also on a team
Professionalism, courteousness, and strong sense of customer service
Excellent communication skills
Ability to prioritize, plan, follow through on projects
Analytical ability to identify problem, determine causes, apply technical product knowledge and recommend remedial action.
PHYSICAL/SENSORY/COGNITIVE REQUIREMENTS TO PERFORM ESSENTIAL JOB FUNCTIONS
Ability to sit for eight (8) hours per day in front of a computer.
Ability to carry 20+ lbs if necessary.
If Interested, Contact:
Brent Davis
info@davischocolate.com
855-D-CHOCOLATE
---
Archived Comments