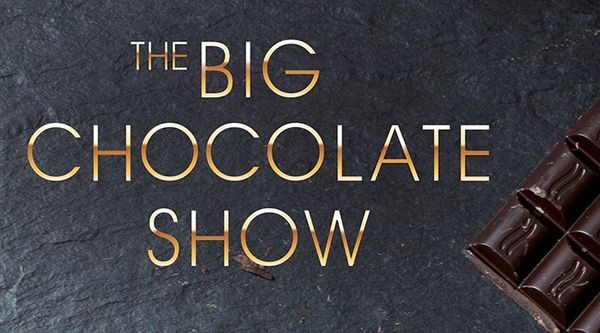 Ended – The 3rd Annual Big Chocolate Show NYC
Sample chocolate from dozens of vendors. Enjoy main–stage cooking demonstrations. Take a tasting class led by an expert. Legends of Chocolate gala on Friday night. Decadent Evening of Chocolate on Saturday night.
New location – New Yorker Hotel near Penn Station (8th Ave and 34th St). Easier to get to! Make it a weekend with a custom hotel package.
New dates – last weekend in September, not over Columbus Day weekend and The Big Chocolate Show is the kickoff event for Chocolate Week NYC.
Click to visit the main website for more information.
---
Archived Comments
---
Chocolatl perfumes and fragrances by Euphorium, Brooklyn.
---
Bryant Park, on the way to the show Sunday Morning. A perfect early fall day.
---
Highlights of the weekend:
Saturday, September 29 (11am-3pm or 4pm-8pm) and Sunday, September 30 (10a-2p or 3p-7p)
More than 200 chocolatiers, artisans, chefs, authors, purveyors, and experts from around the world will be offering chocolate tastings and ticketed master tasting classes throughout this mouthwatering and festive weekend.
Live demonstrations from top confectionary talent including Kate Sullivan; Gale Gand; Miro Uskokovic; Francois Kwaku-Dongo; Samantha Benjamin; Pichet Ong; Maricel Presilla; Nick Malgieri; Sherry Blockinger; Alexander Zecena; Kristen Talmon; Joan Coukas; Christophe Toury; and Rhonda Kave.
Master tasting and pairing classes include 3-D Chocolate Printing, Whiskey + Chocolate Pairing, Indoor S'mores, Specialty Spices & Chocolate, A Craft Cocktail & Chocolate Pairing Primer, Cooking with Cacao, A Hawaiian Chocolate Tasting, Truffle Making and more.
Full schedule here: