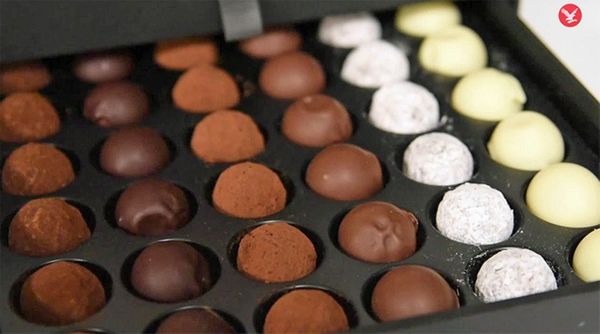 From Italy to Fiji and Finland, are These the World's Best Chocolate Producers?
One of the reasons I like like this one is that they often include names I have never heard along with some of the usual suspects. One of the main issues I have with the vast majority of lists like this is that there is no indication who made the selections, their experience in cocoa and chocolate, and the criteria used to make the selection. In this particular instance we are given a (grammatically challenged) clue:
Here are some of the most [sic] unique places in the world to see, smell and, most importantly, taste the cocoa-based treat gifted to us by the Aztecs.
To be "most" unique is to be the best, apparently. This is not a criterion I have ever applied to a Best list and while it is an interesting take, it does not conform to a list I could ever imagine being assembled. This is neither good nor bad in and of itself, for me the main value of this list is the names that I have never heard of.
I also have some structural issues in that some of the companies listed make chocolate from cocoa beans and some are confectioners. This is not explicitly stated and might not be obvious to an inexperienced reader.
This list includes entries (in no apparent order) from:
Ireland
North Carolina (USA)
Iceland
Czech Republic
Italy (two entries, one listing referring to a style, not a maker)
Bulgaria
Fiji
Finland
Scotland
Oaxaca (Mexico, again referring to a style, not a maker)
Norway
Ghana
Grenada
Indonesia
Portugal
California
São Tomé and Príncipe
Belgium
St Lucia (although the company mentioned is UK-based and last I knew much of the chocolate was made in Italy)
Read the full article here and find out which companies are most unique – at least according to the author.
What are your thoughts about this list? Do you agree with any of the entries? Disagree? Do you like the idea of equating unique with best? Do you have any alternative suggestions for best/unique in any of the countries mentioned? Countries that you think are given short shrift and deserve a shout out?​
---
Archived Comments
---
Not a bad list, surely, but all those together makes for a pretty random selection i'd say. Although i haven't heard from some of them. Yes, there are some great chocolate makers listed (that is, i agree some are great), and as a list for someone's personal choice…it's fine, but as a list for a news outlet i think it's not much value with the very short texts, and with the title 'world's best chocolate producers' they put the bar quite high, so of course…a bit disappointing