Indi Chocolate's Grand Opening in Pike Place Market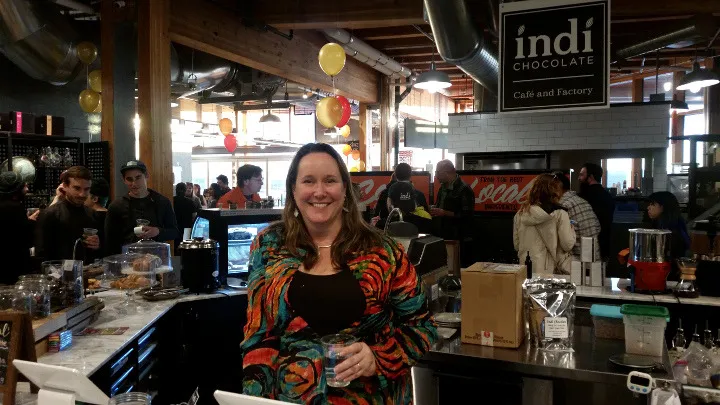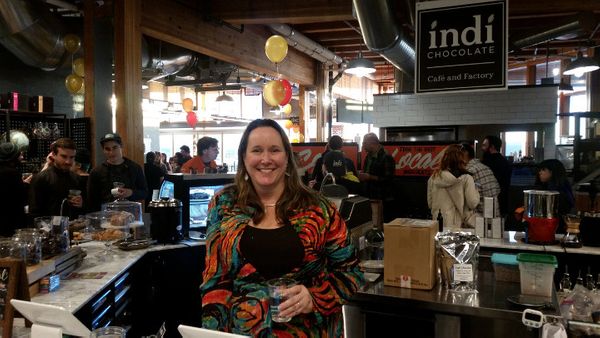 Indi Chocolate celebrated the grand opening of its new location in Seattle's historic Pike Place Market on Thursday, September 21, 2017, making it one of a handful of local producers anchoring the first expansion of Pike Place Market in 40 years.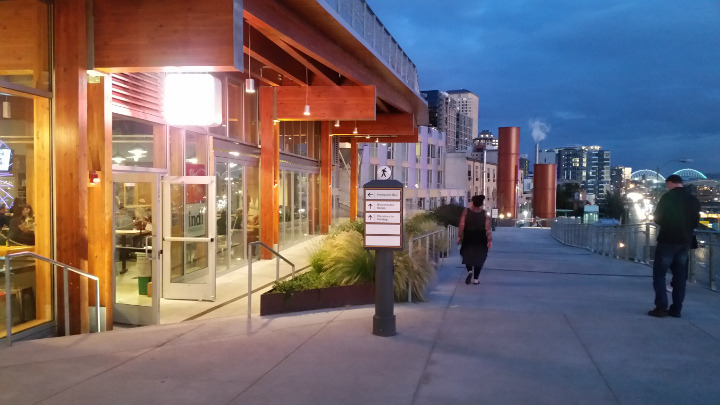 ​The Pike Place Market Foundation completed the $74 million addition earlier this summer, reclaiming the site for farmers and producers, and adding a promenade with views of Puget Sound and the Olympic Mountains. Previously located on a lower floor of the market, the new location offers Indi Chocolate a significant increase in visibility.
Founder Erin Andrews welcomed guests while her team offered samples of different origin chocolates directly from the refiners.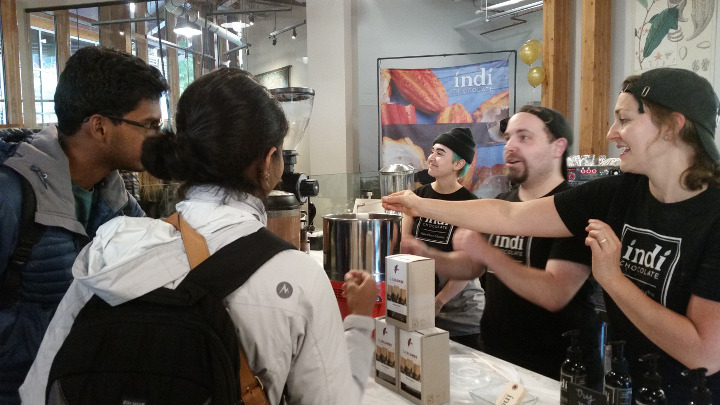 The new space is significantly larger than Indi's original Pike Place Market space, enabling it to add equipment and production capacity to its retail store. Chocolate production happens behind a glass wall at the back of the shop. Customers can stand behind a velvet rope and view the chocolate-making and tempering process, while pedestrians walking by on Western Avenue have a birds-eye view of the chocolate making process from above.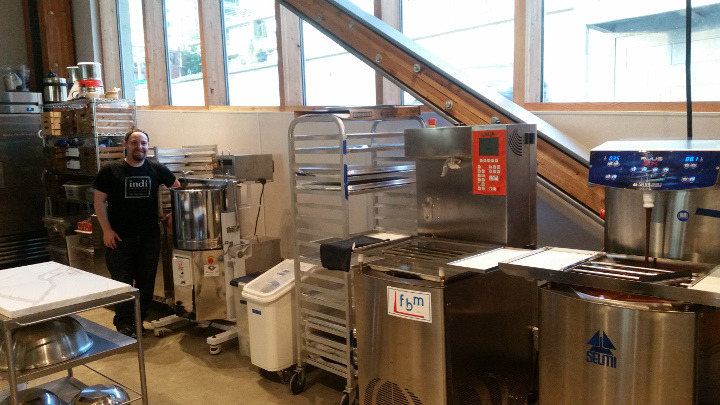 ​Erin has a strong team of chocophiles, including Becca Roebber, formerly of Kallari Chocolate in Ecuador, who has been with Erin for over three years. She recently hired Glenn Petriello, formerly of Glennmade Chocolate in Hoboken, NJ, as her head chocolate maker.
Indi had a soft opening in August, taking time to get used to the dynamics of its new space during the busy tourist season. Now it is focused on ramping up production to create a backstock of chocolate bars to satisfy the demands of the new store.
---
Archived Comments
---
Thanks Lauren! I look forward to welcoming all to the new space. Let me know when you're coming to Seattle. indi chocolate will be having a lot of events happening around the Unconference and NW Chocolate Festival, so come on by and introduce yourself!